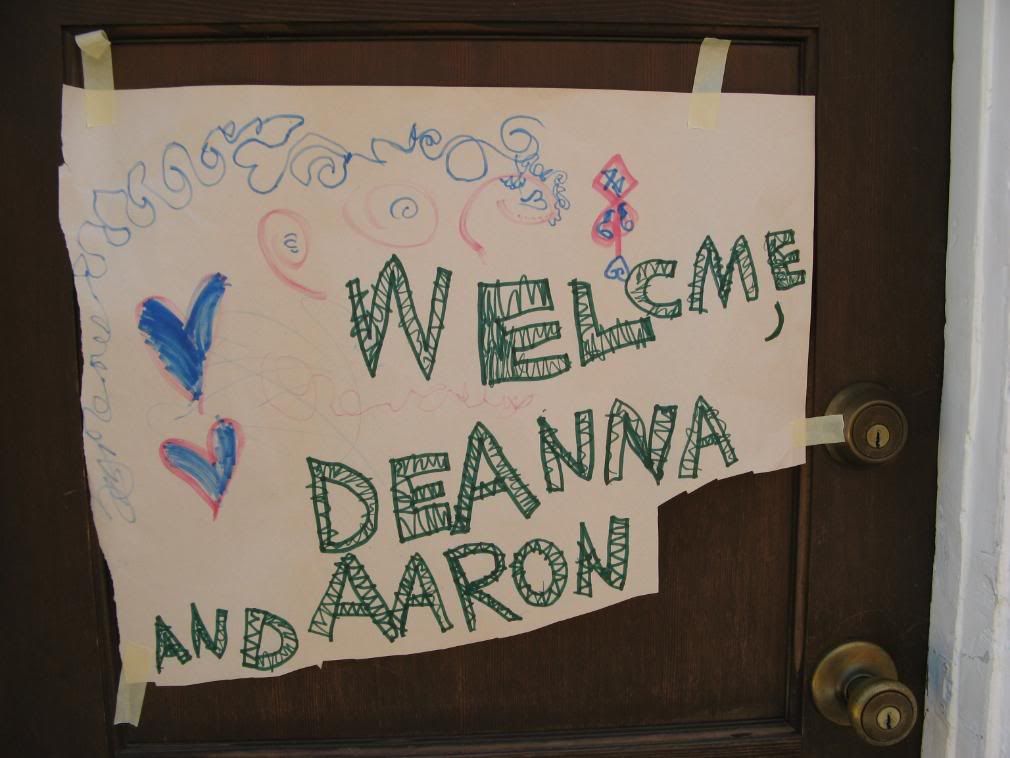 So after the longest August 8th on record (18 hours in NZ, 12 hours over the Pacific and 14 hours in LA), we arrived at my sister Sarah's house to the cheers of three amazing, smiley nieces (and their sign, at left). Despite the red eyes and crippling jet lag, we were immediately invigorated by the girls. Once my brother-in-law Mark got home from work, the 7 of us ate and laughed well past the young girls' bedtime.
We spent the next three days in a complete haze--waking up early for morning baby duty, napping, and eating some of our long-forgotten favorite American foods (mmmmm In-N-Out Burger). My littlest niece, Ariella, just started on solid foods, so at the right you'll see Deanna feeding her some mushed up carrots. Another new skill she developed while we were gone is crawling. Her sisters call her "speed turtle" (after a kids song) and her favorite toy was an empty water bottle.
We gave the girls their presents, Ao Dai dresses from Vietnam (Ariella has one too, but it's just a little big on her), so enjoy that picture below.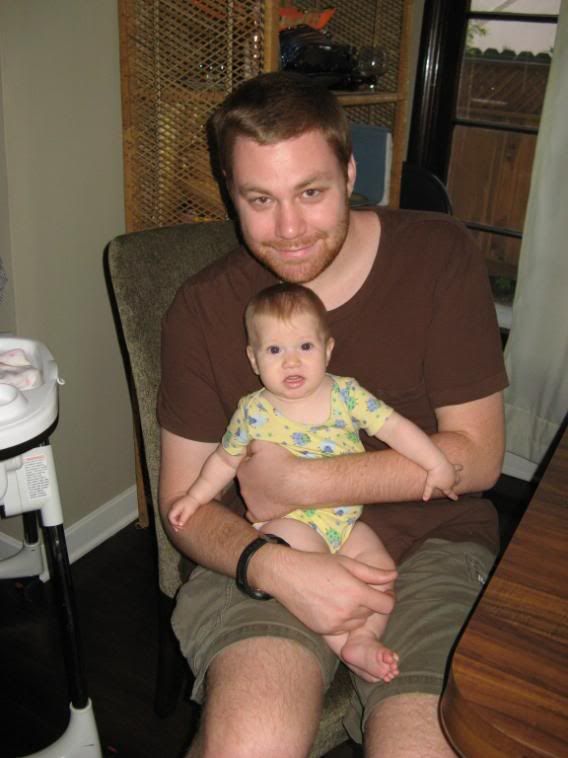 One day we went to see a marimba band play for free at The Farmers' Market at the Grove. Watching the girls dance the afternoon was priceless beyond words, so here are some pictures and a video.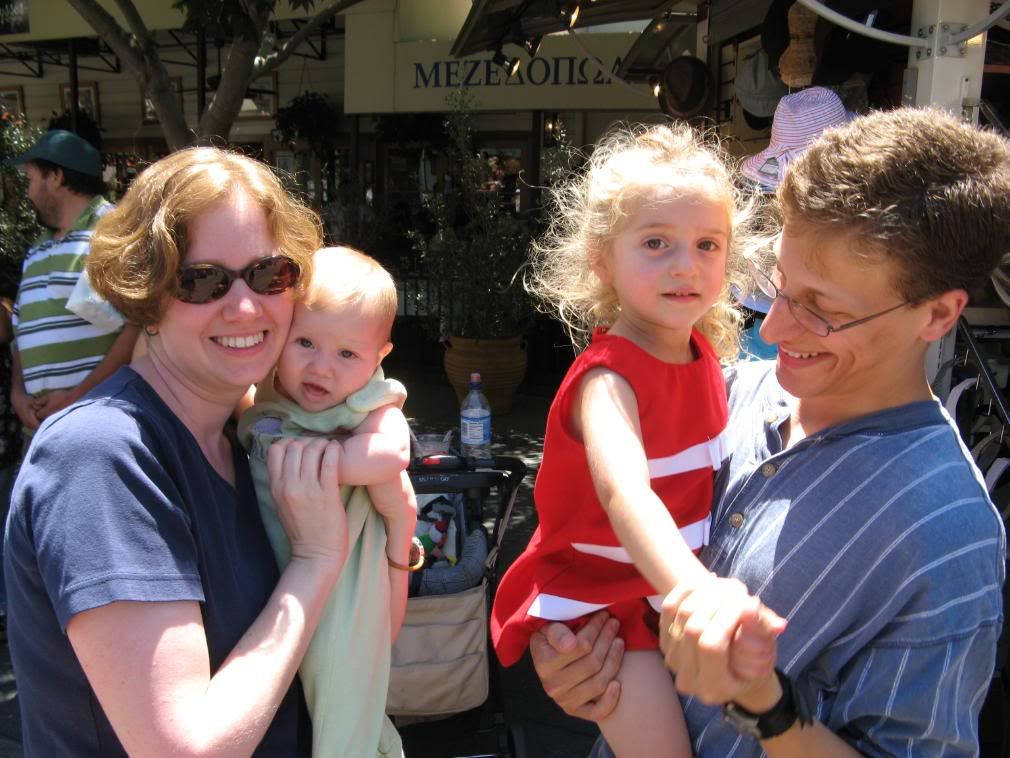 And to round out the musical highlights of the trip, here's a video of Dalia jamming on the harmonica while Sarah and Aliza play the blues on the piano:
All in all, it was an amazing few days. We were very sorry to say goodbye, but New York is calling. We're in New Jersey right now with Deanna's parents (after 3 days in Maryland with mine) and are almost adjusted to this time zone. Stay tuned for a photo gallery from New Zealand and another blog with a trip wrap up. I have my cell phone again (same number), so feel free to call and chat anytime.