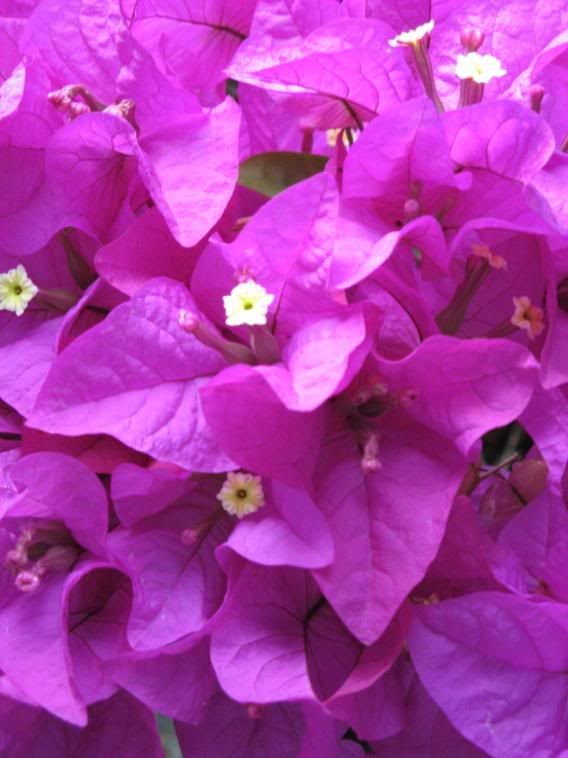 So from Chiang Mai we took a minivan north through the windy mountains to Pai. En route, we heard a thump, and figuring it was merely a bump in the road, continued on. the back windshield door fell open and we heard a thump (figuring it was a bump in the road). A few minutes later we looked back and saw the back window/door had opened up and one thing had fallen out: my backpack. A complete catastrophe--all my current worldly posessions gone for good. A sheer travesty. Once we finally got the driver to pull over, he walked around to the back and scratched his head, shrugging. He closed the window and was walking back to his door when a mircale happened: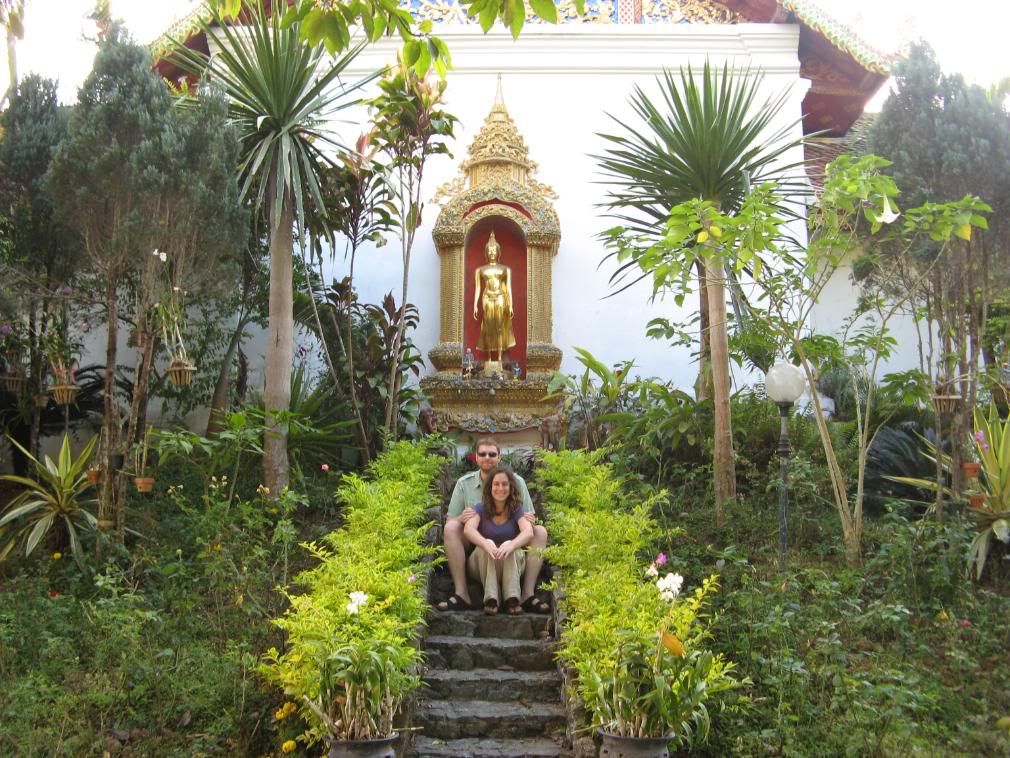 A local Thai on a motorcycle had picked up my (heavy) pack and was holding it (with one arm) for the five minutes it took to catch up with us. THANK GOD!!! We didn't even get to thank him as he just rode off into the sunset...
Just to backtrack, above left and right are pictures from Doi Suthep, a hilltop temple a few miles north of Chiang Mai.
Pai is a very cute hippie village nestled in a valley high up in the mountains. There are literally more smelly dreadlocked hippies than local Thai folk. They came there for a good reason though--the mountains are beautiful, the town is lush and green with a small river trickling through. There is a vibrant night life with music, fire dancers and street fairs, all with a low-key laid-back spirit. Very easy to relax here for a while.
After hanging out with Drew, a fellow New Yorker we met in Chiang Mai, for the evening, we decided to spend a few days in town. The following morning we embarked on a full day's hike to two hill tribe villages (Lizu and Lahu). We walked through garlic fields (you would not believe the smell; Deanna was in heaven!), bamboo forest, waterfalls and other gorgeous scenery. Enjoy the pics below... (the first one is of picked garlic on a truck headed to the market)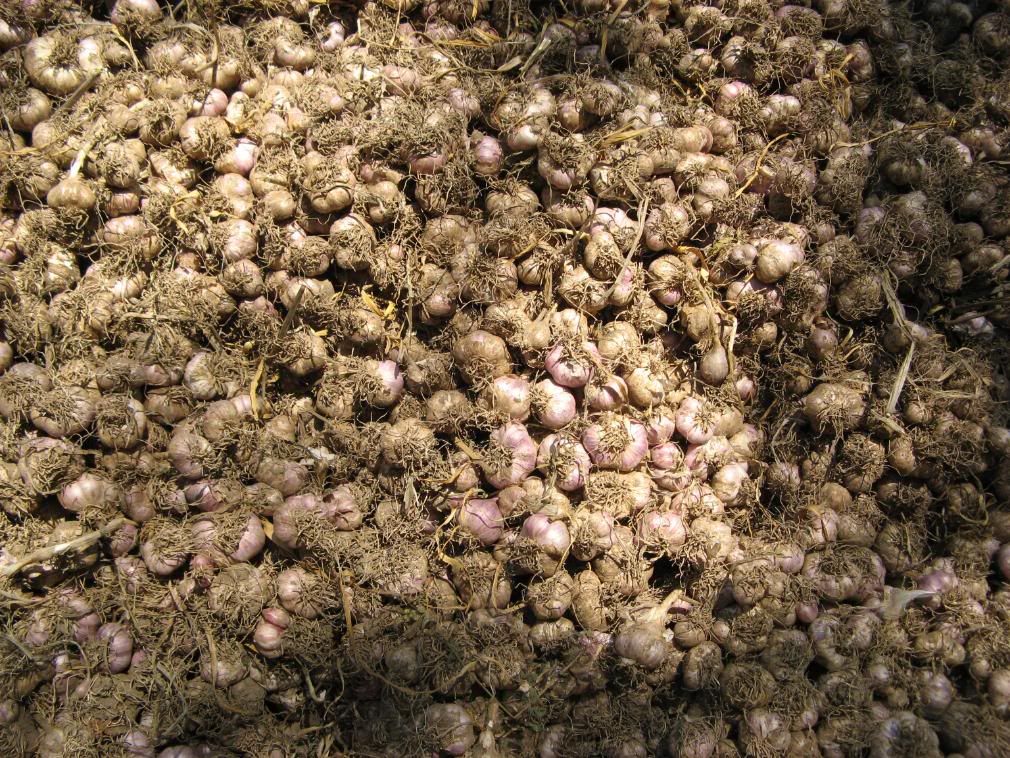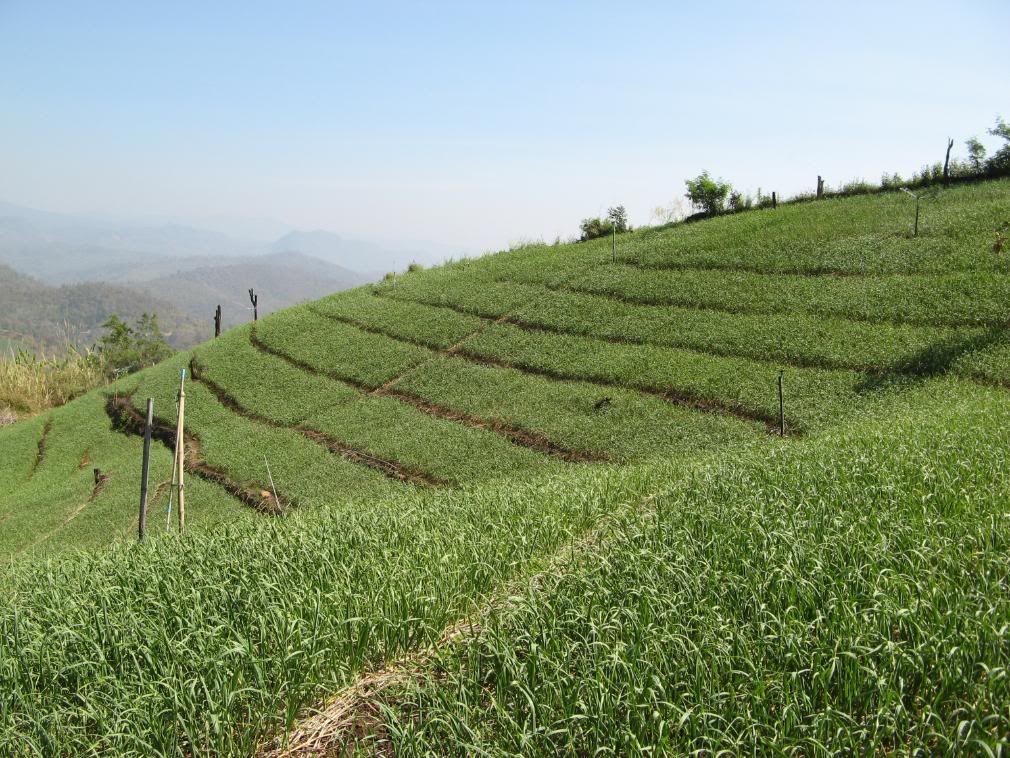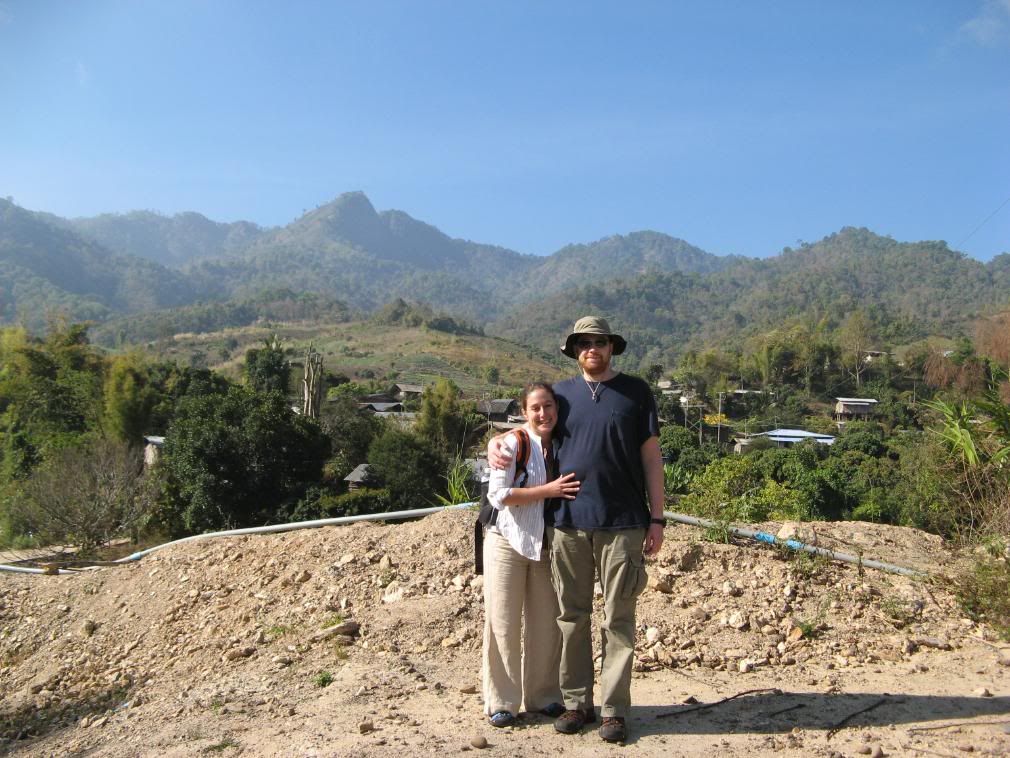 After Pai we went to Chaing Rai via Chiang Mai (try saying that ten times fast), further north. We took a great tour of the Golden Triangle (the triple border between Thailand, Myanmar and Laos), the fabled opium-producing region of yesteryear. En route, we stopped at the Monkey Cave, a mountain cliff that falls into a lagoon, with about 200 monkeys hanging around (credit Deanna with that pun). Enjoy the monkey montage below... Open the last picture in a new window and see how many monkeys you can count (be thankful they're climbing the mountain and not jumping in your bed).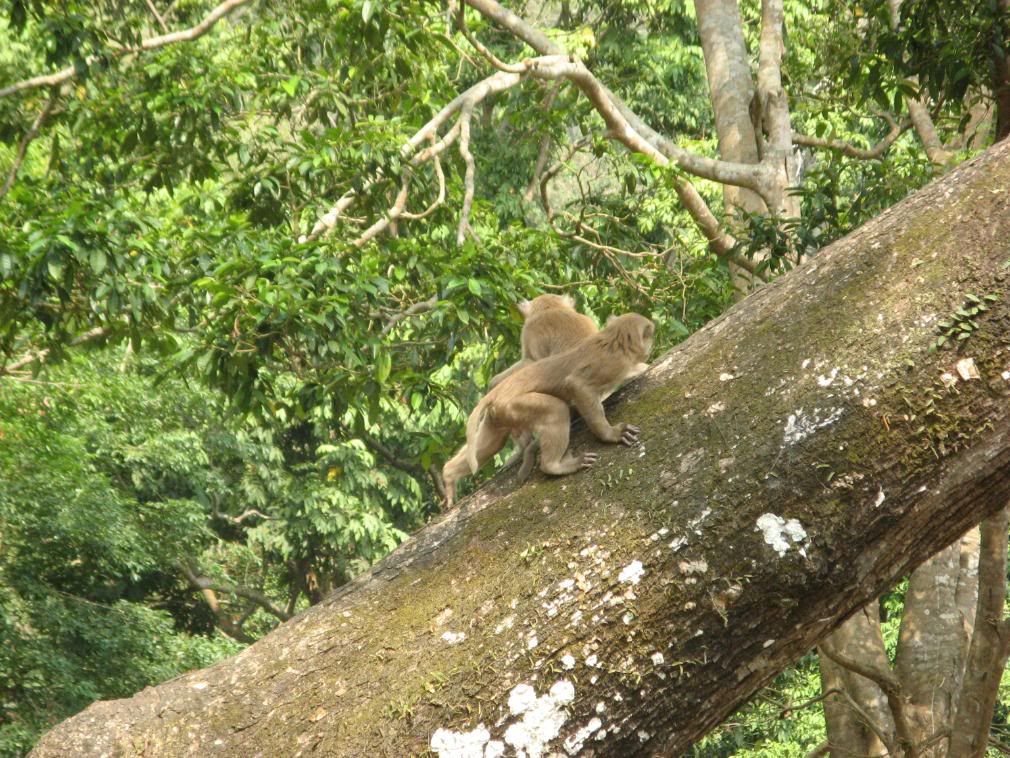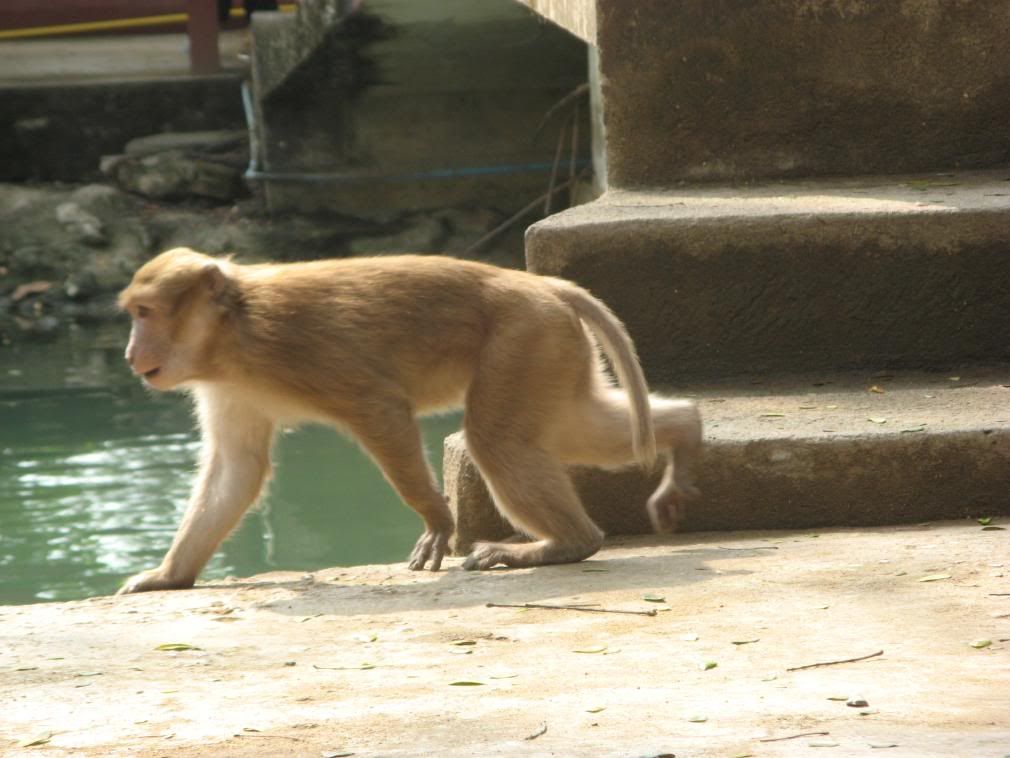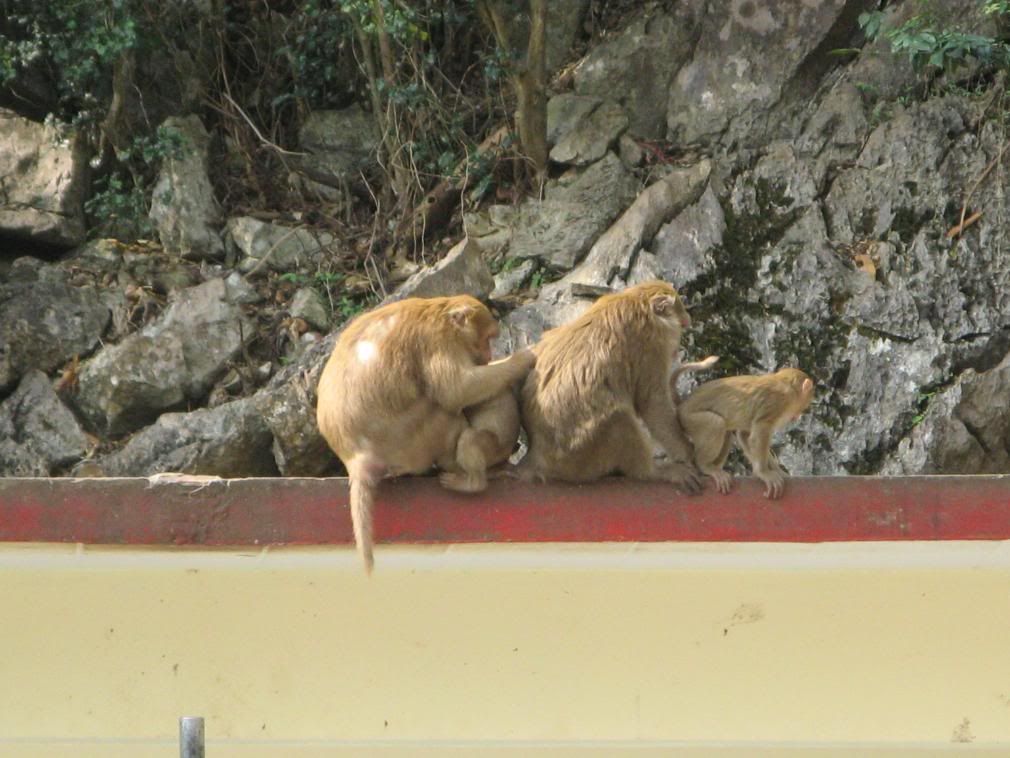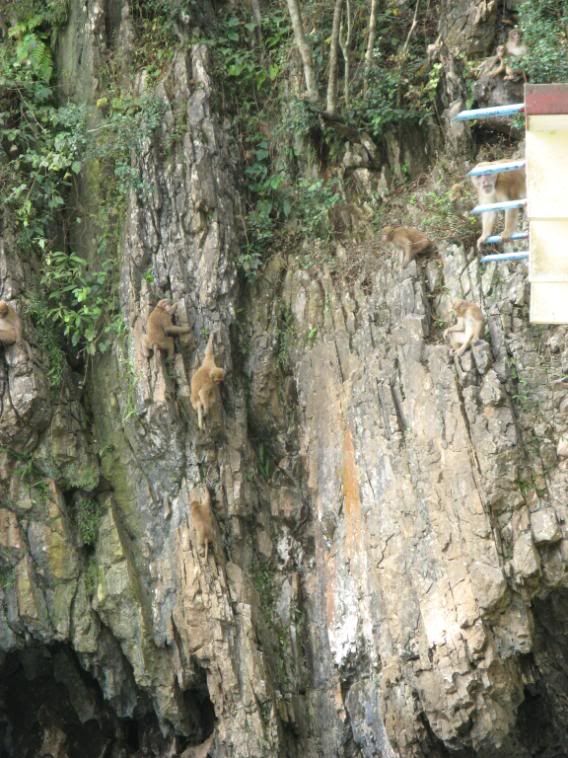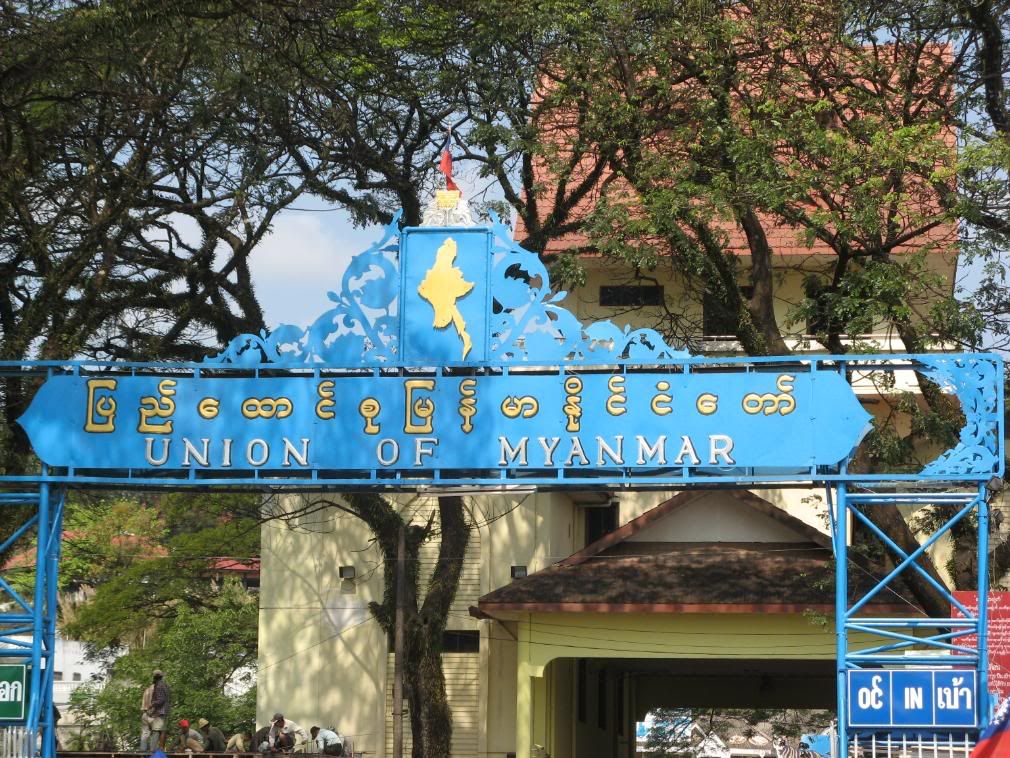 From the monkeys we drove to Mae Sai, the very northern tip of Thailand. I crossed the border into Myanmar to do some shopping (it felt like crossing from San Diego into Tijuana) while Deanna relaxed at a cafe. Once back safely in a non military dictatorship, we drove to a viewpoint above the triple border. In the picture below, we're standing in Thailand, Myanmar is behind us to the left and Laos is behind us to the right. A bit reminiscent of the Paraguay / Argentina / Brazil border (sans incredible waterfalls).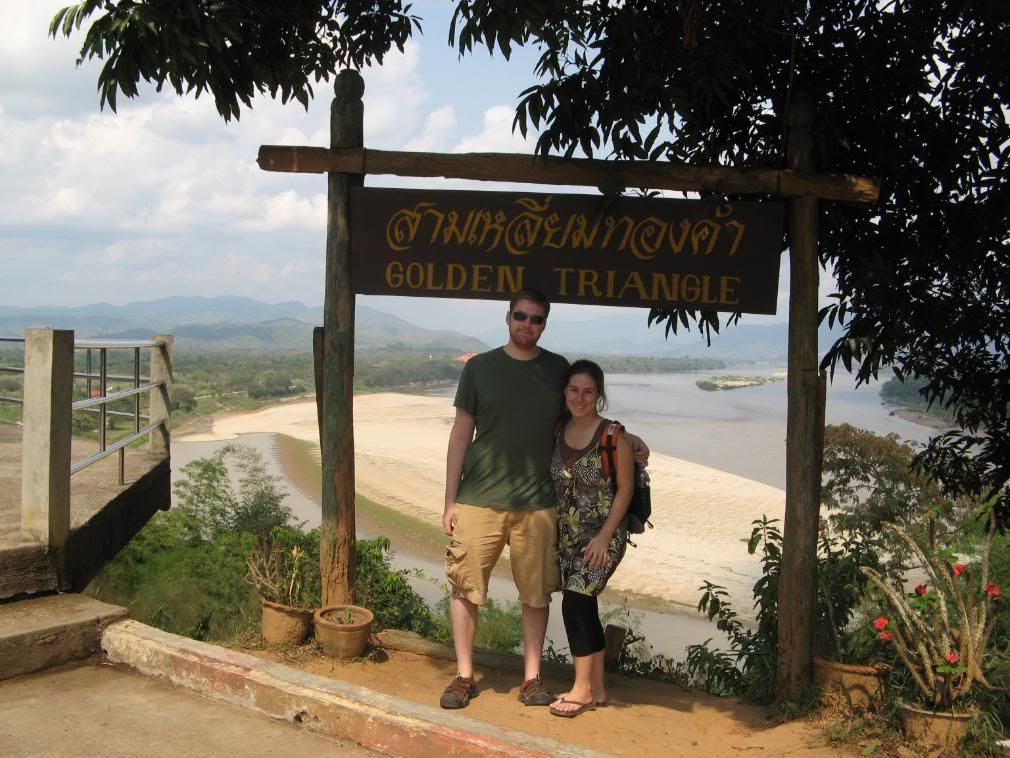 And just because we are surrounded by thousands of them every night, below is a fun picture of a little gecko. We're off tomorrow to cross into Laos and take a slow boat down the Mekong River for a couple of days. We'll check back in soon...