Deanna here - today is the best day ever for many reasons: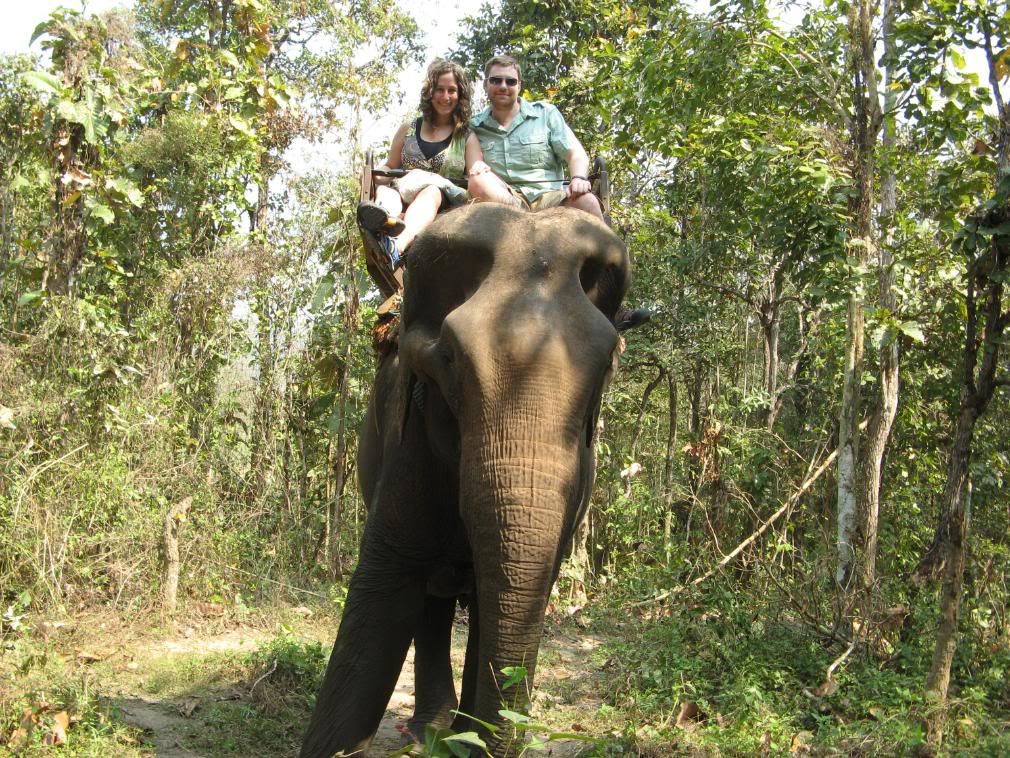 We rode an elephant through the jungle in Northern Thailand for a good cause.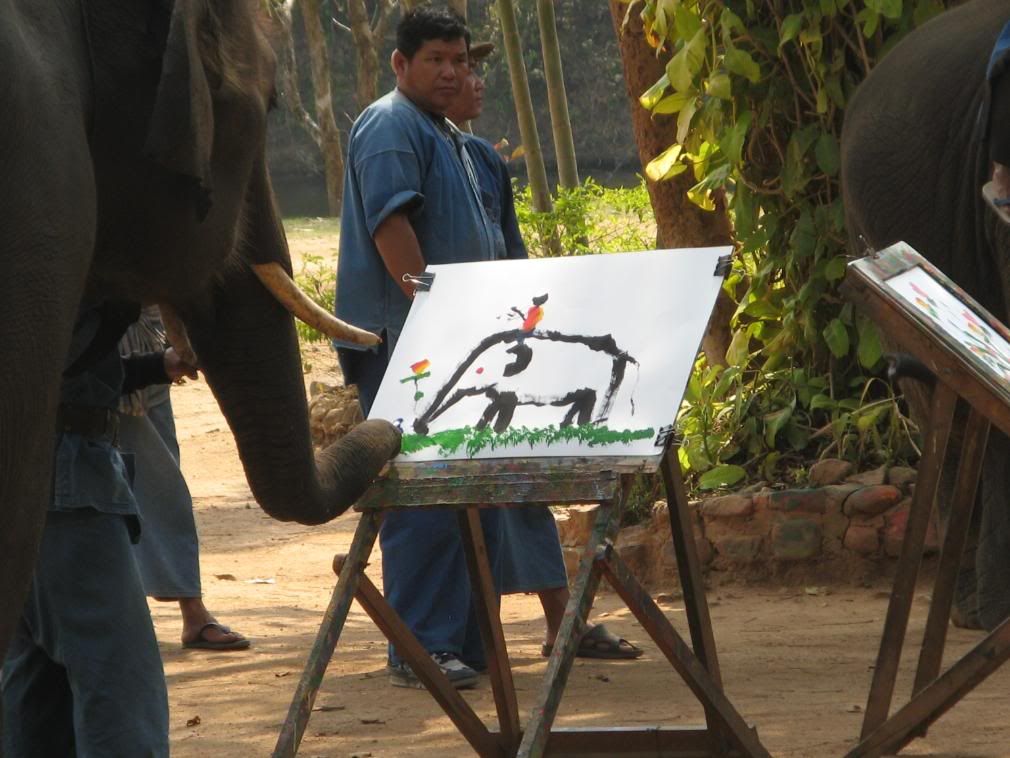 We watched elephants paint self-portraits.
We are staying at a beautiful wooden teak gueshouse right on the river in Lamapang.
We had an amazing Thai lunch cooked with fresh ingredients from the area.
And....
Drumroll...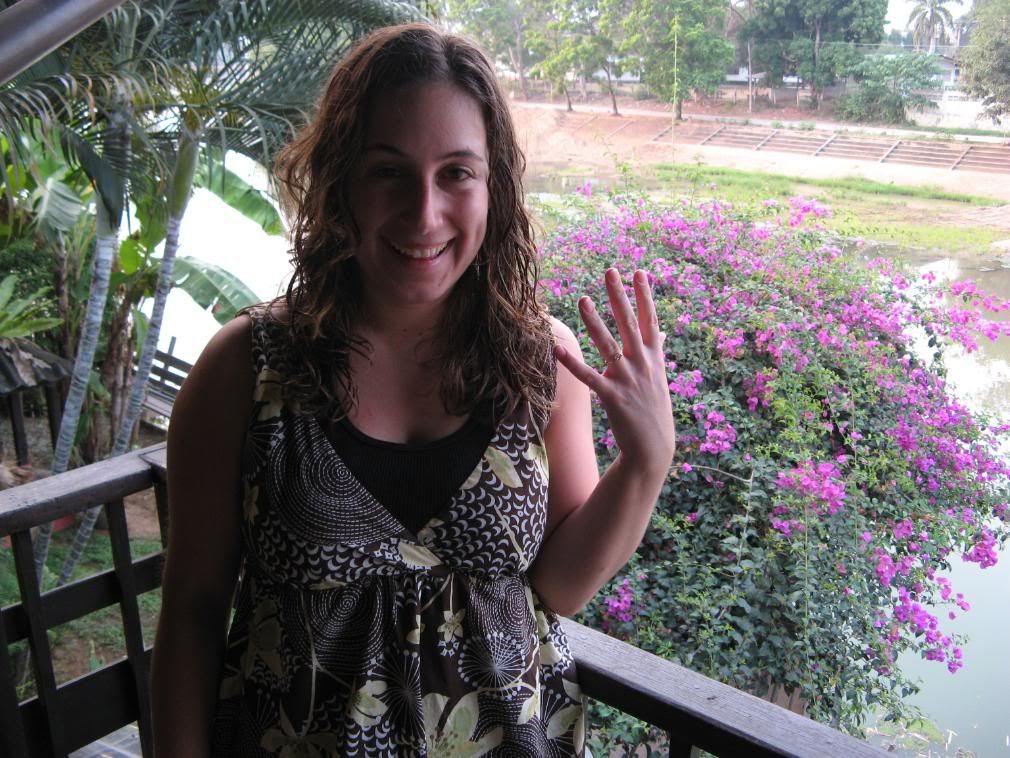 We got engaged!!!
Aaron bought a beautiful backpacker-friendly engagement ring back in NYC and was waiting for the right time to propose. After the amazing day we had at the elephant conservation center, we went back to the guest house for siesta (still have a bit of South America in us). Aaron set up the ipod speakers to play our song (a Jerry Garcia Band version of "How Sweet It Is (To Be Loved By You)") and went out to the balcony overlooking the river all while I was in the bathroom killing a small ant colony. He asked me to come out to see something amazing, and since I was engrossed in my ant-killing rampage, I didnt hesitate to go wearing the Larry's Dive Bar XL bright yellow t-shirt (won at the superbowl party in Bangkok).
When I got outside he was on one knee. I started to cry immediately. He said some very special things and proposed. And of course my answer was YES!
Enjoy the pics below (Note: I changed for the photo shoot)