So our last two major activities on South Island were probably our favorite: glacier hiking and wine country. After the Milford Sound (previous post), we drove through the amazing Haast Pass--snowcapped mountains, rainforests, coastal jungle and more--to the Franz Josef Glacier. Just a few km from the coast, this glacier is the fastest moving glacier of its size in the world.
We started with a 45 minute hike on challenging rocky terrain to reach the west face of the glacier. Once there, we strapped on our crampons (mind you, we're in borrowed boots as we've been exclusively wearing sandals since January) and started the ascent.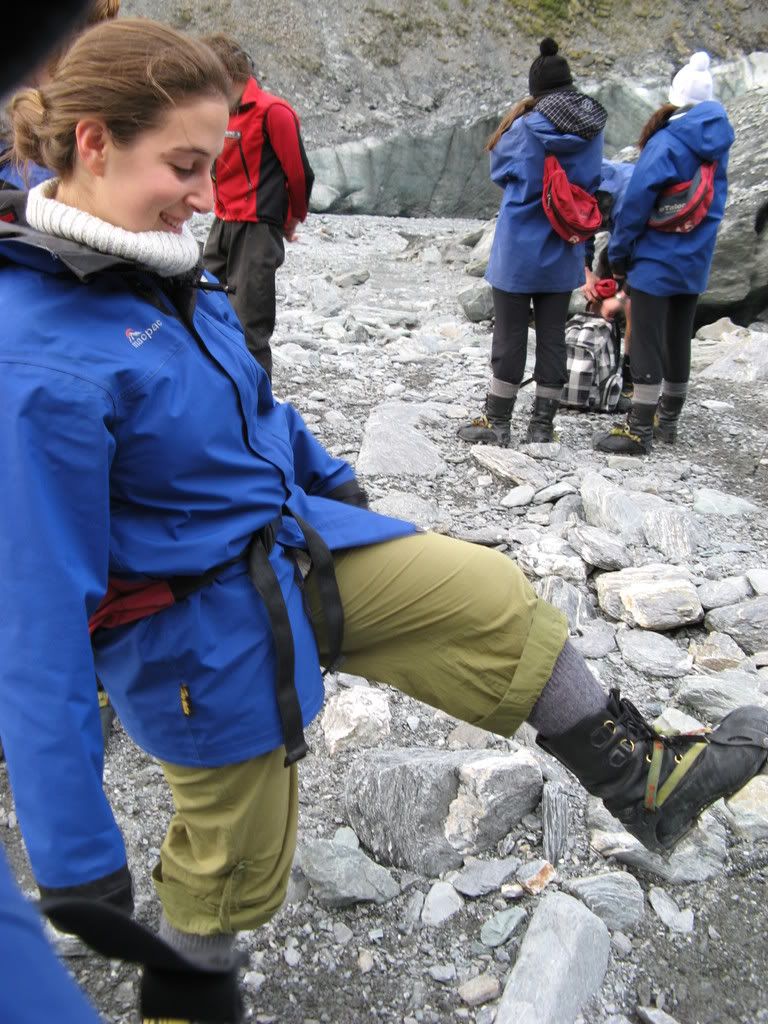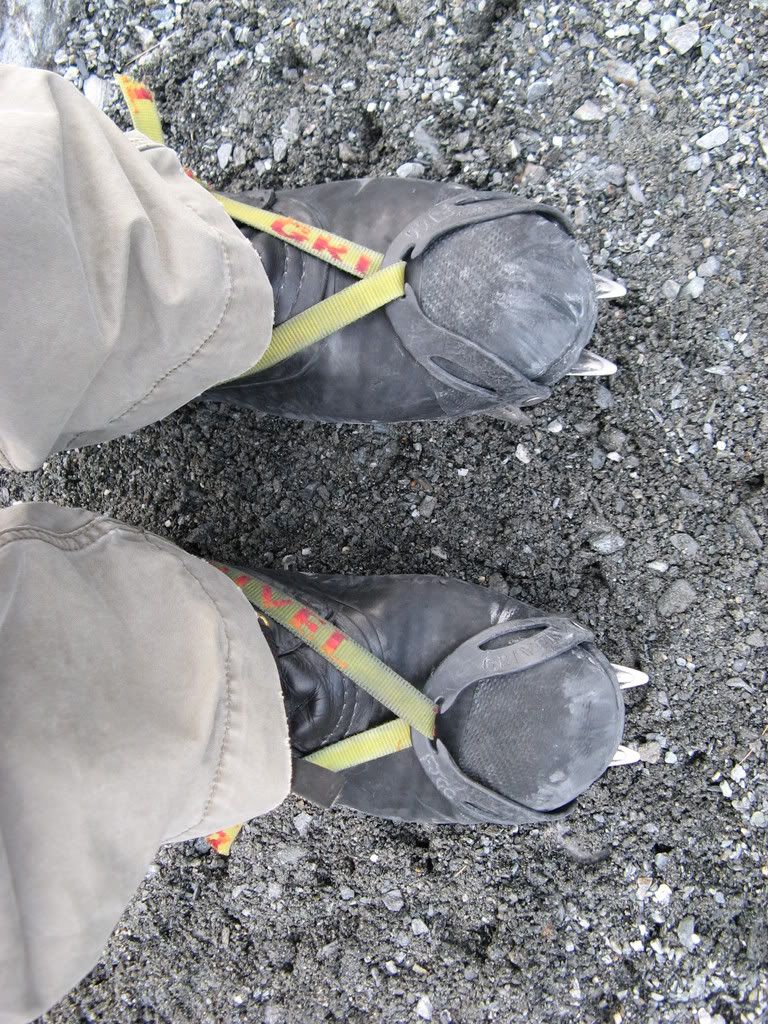 The face was pretty rocky which lead to an ugly discoloration (below left) of the white/blue ice, but we were pretty psyched just to be on the ice. Our first obstacle / adventure was a tiny 2-meter long blue ice tunnel (below right).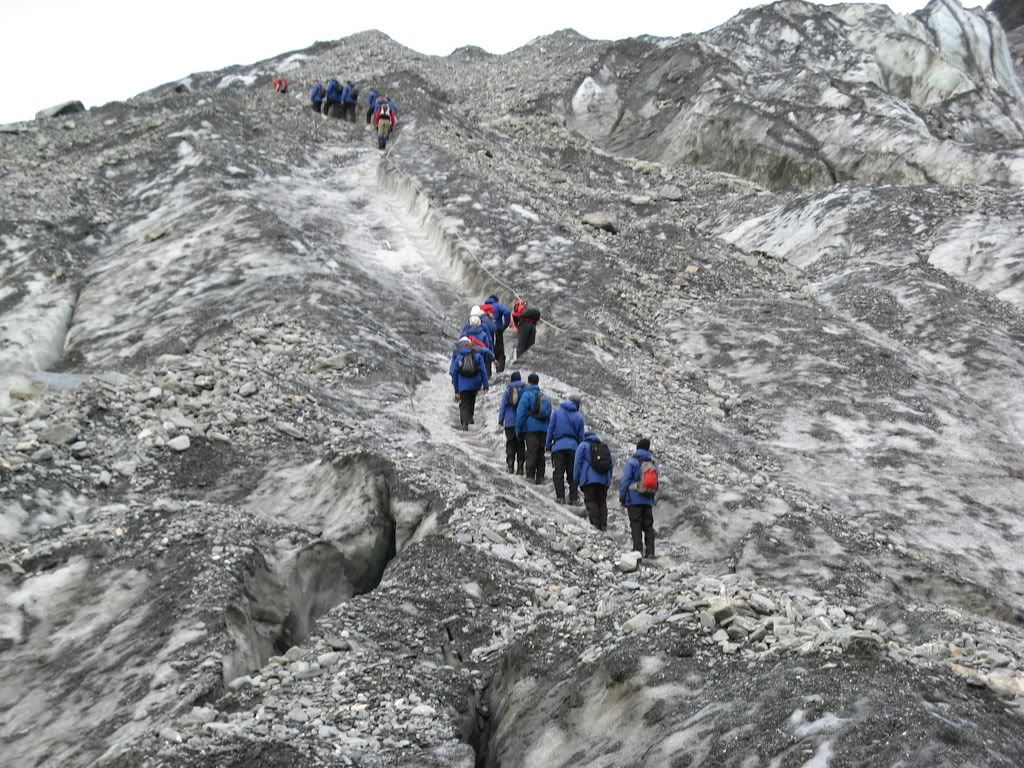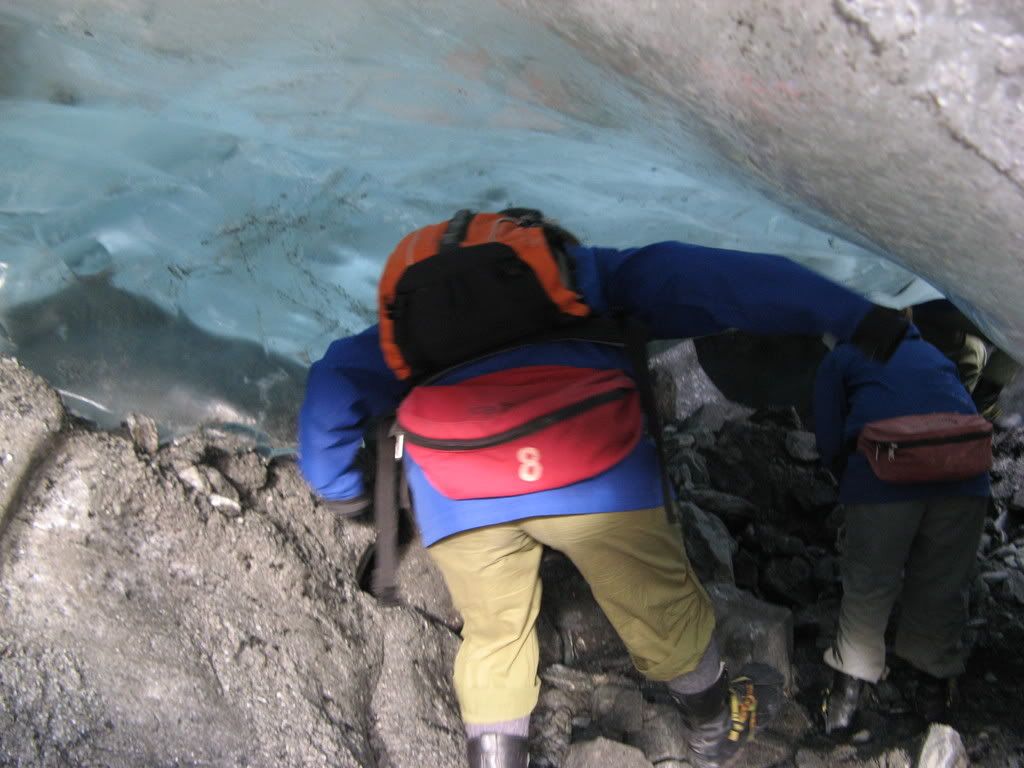 After that, we got off the rocky ice to the real stuff--snow compressed by its own weight over 60 years. We arrived at a worm hole next. This tiny tunnel went on for about 25 feet and barely wide enough to fit me on my back. Brave Deanna threw claustraphobia to the wind and went in first and I followed. Commando sliding with our elbows on our sides, we both emerged on the other side with one side of our bodies completely soaked and adrenaline pumping through our veins.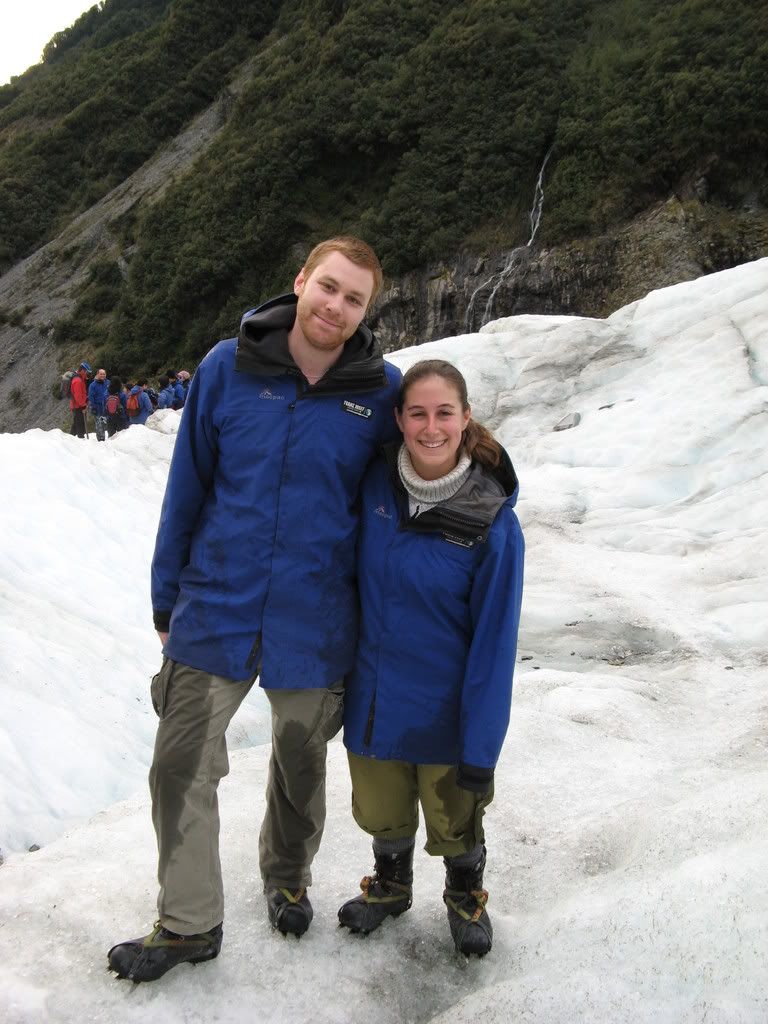 Overall, this was one of the coolest days of our trip (credit my parents with that pun). Enjoy the montage below!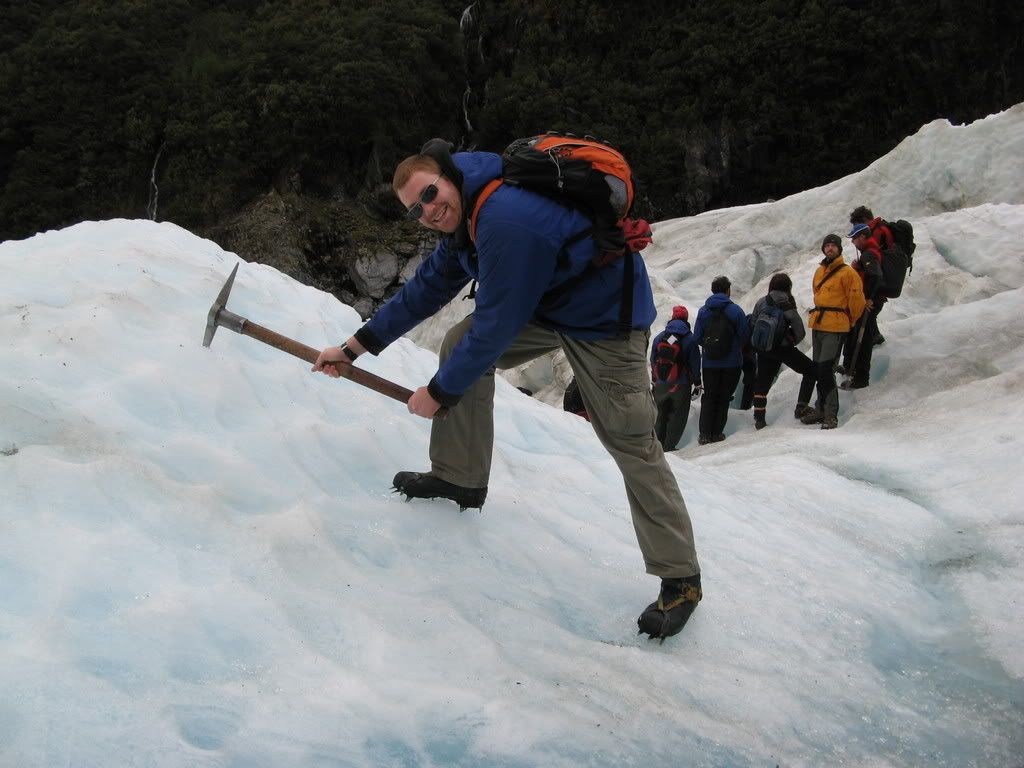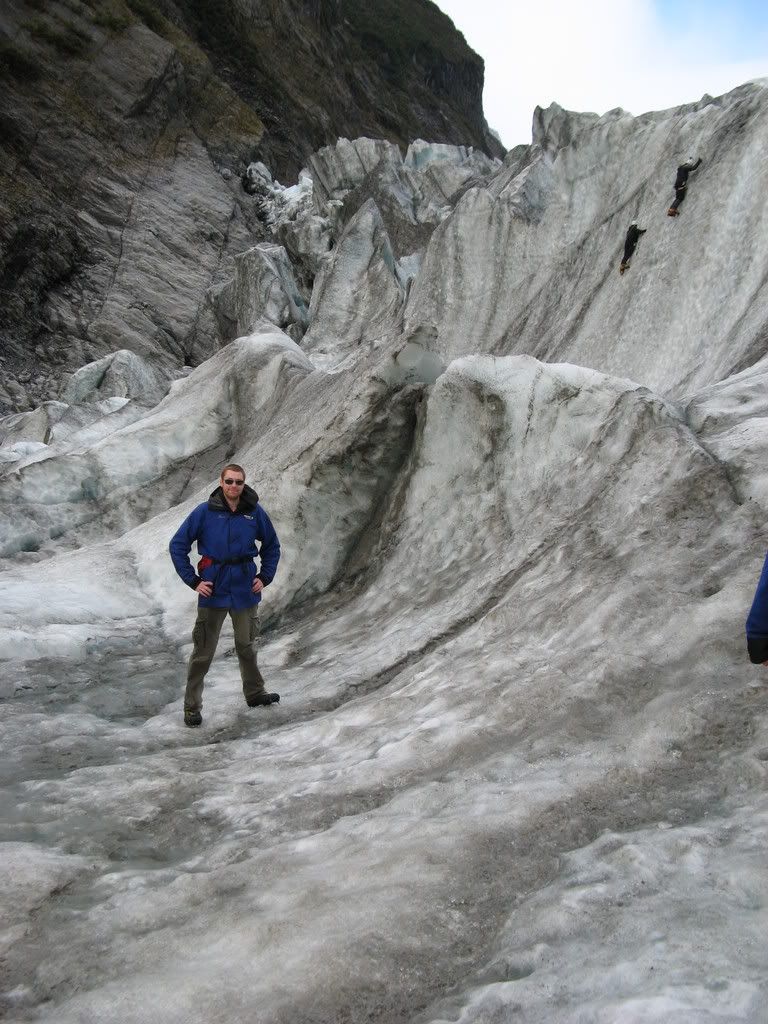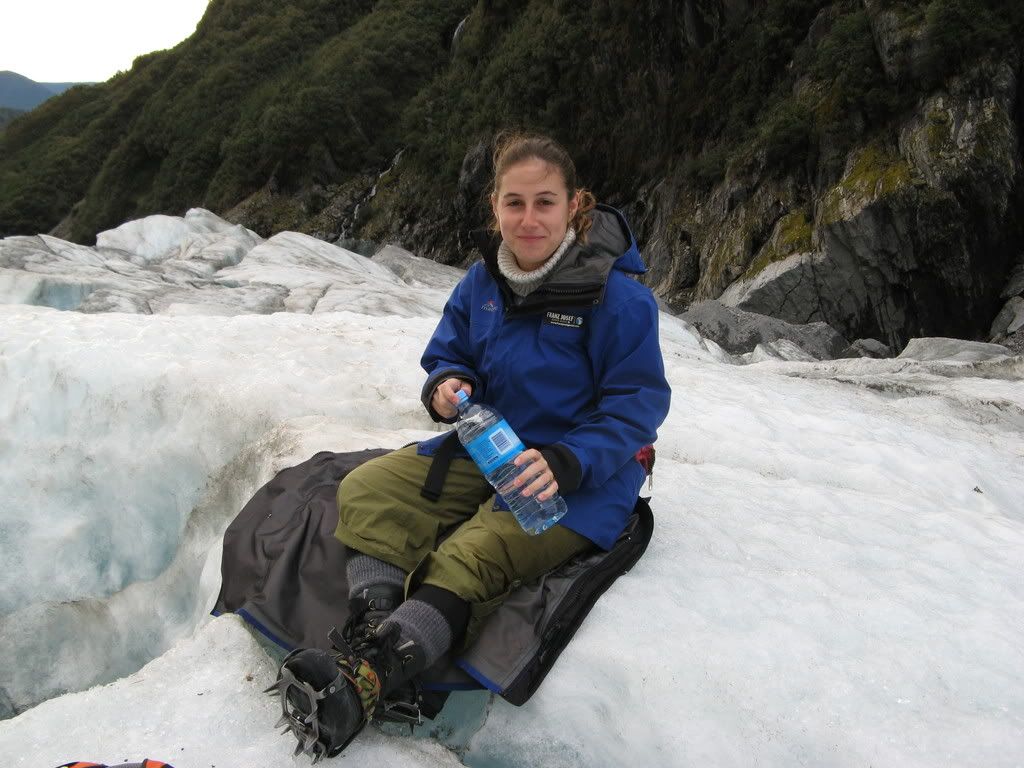 After the amazing day on the glacier, we drove up to the Marlborough wine region. Not much to report, other than mmmmmmmmmmmm wine. Here's one of my favorite pictures--check out the wine bottles, the wine barrels, the grape vines and us!
Oh, and for all my Jewish friends (aka 80% of you), please take a few minutes and fill out
my sister's survey
. It's pretty fun to think about and will help her greatly in compiling stats for her second book.