The last 9 days have been pretty hectic. We landed in Christchurch, NZ, late on Monday night. Tuesday we spent walking around the city and planning our 3 weeks here. Wednesday we rented a car, a bright red Ford Focus and hit the road. There aren't any highways here, really--it's mostly just two-lane roads that weave in between cities, around mountains and lakes and across narrow one-lane bridges.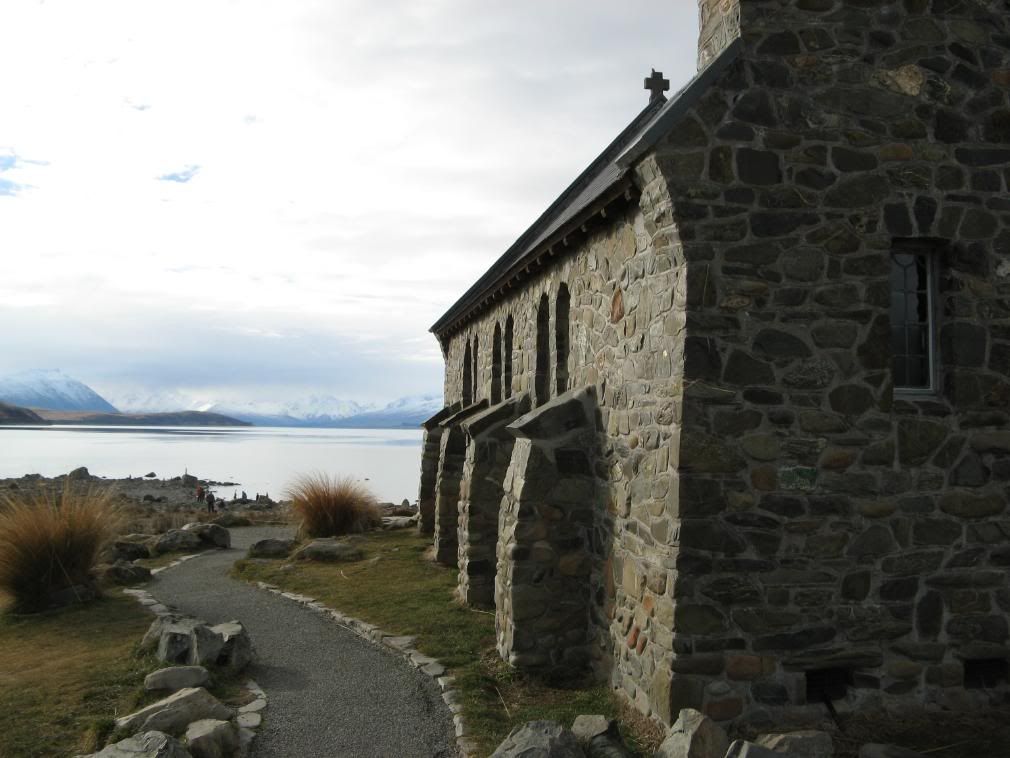 Our first stop was Lake Tekapo, where we had a relaxing afternoon walking around the lake and admiring our first glimpse of the postcard scenery here on South Island. This "town" really consists of a grocery store, a tour operator, a hostel and a quaint one-room church right on the lake's edge (left). We really got into the quiet solitude--a good preview for the weeks to come.
From Tekapo we drove on through to Queenstown, the adventure capital of the world. About 20km outside of the city, we saw a sign "Site of first Bungy Jump and Museum, 400m on Right" so we decided to pull off the road and check it out. I had planned on doing a bungy jump or skydive out of Queenstown, but I had not decided which or when. That being said, it took about 3 minutes from the time we walked into the building for them to wrap my ankles (right) and put me in a harness. Faster than going to McDonalds, no joke.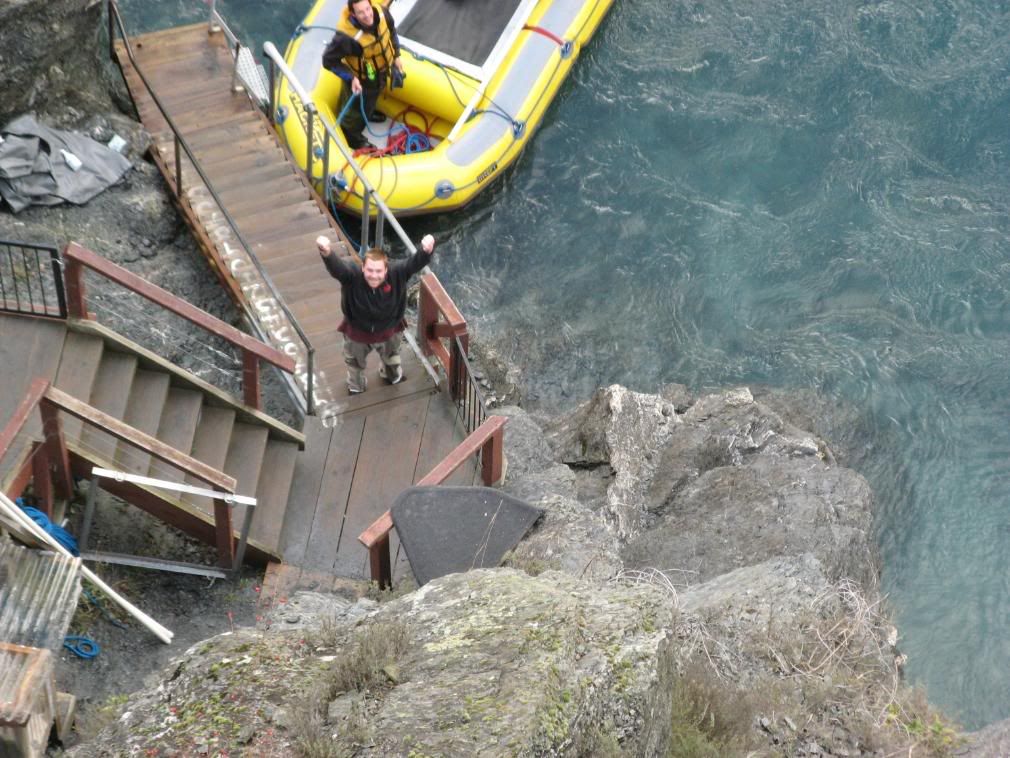 They counted down from 5 and I jumped. 2.2 seconds and 43 meters later, I snapped back up with a triumphant scream. There is nothing in the world that comes close to the sheer ecstasy of a freefall. It was a bit shorter than I would have liked (and really gave me the itch to go skydiving again), but man, what a feeling. See the previous blog post below for a video Deanna took of my jump. At the left, you'll see me pumping my fists in the air in pure joy right after that jump.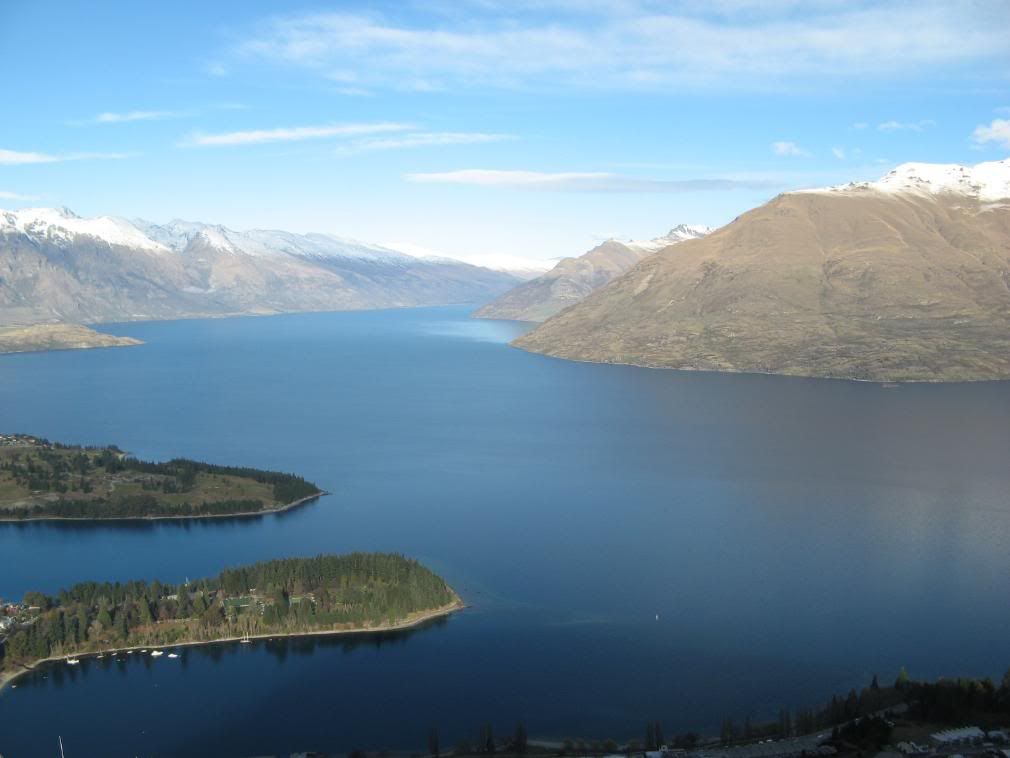 Once we arrived in Queenstown, we went directly to FergBurger, the famous burger joint in town. Afterwards, we walked around town, taking in breathtaking views of the lake and snow-capped mountains. It's easy to see why backpackers get stuck in this city--it has every adrenaline sport known to man (and a few new ones, too), great food and a pristine view. The next day we took the gondola up to the top of one of the mountains and admired the view with a hot long black (double shot of espresso--they don't believe in filter/drip coffee here) and listened to the screams of people cliff diving and bungy jumping a stone's throw to our left.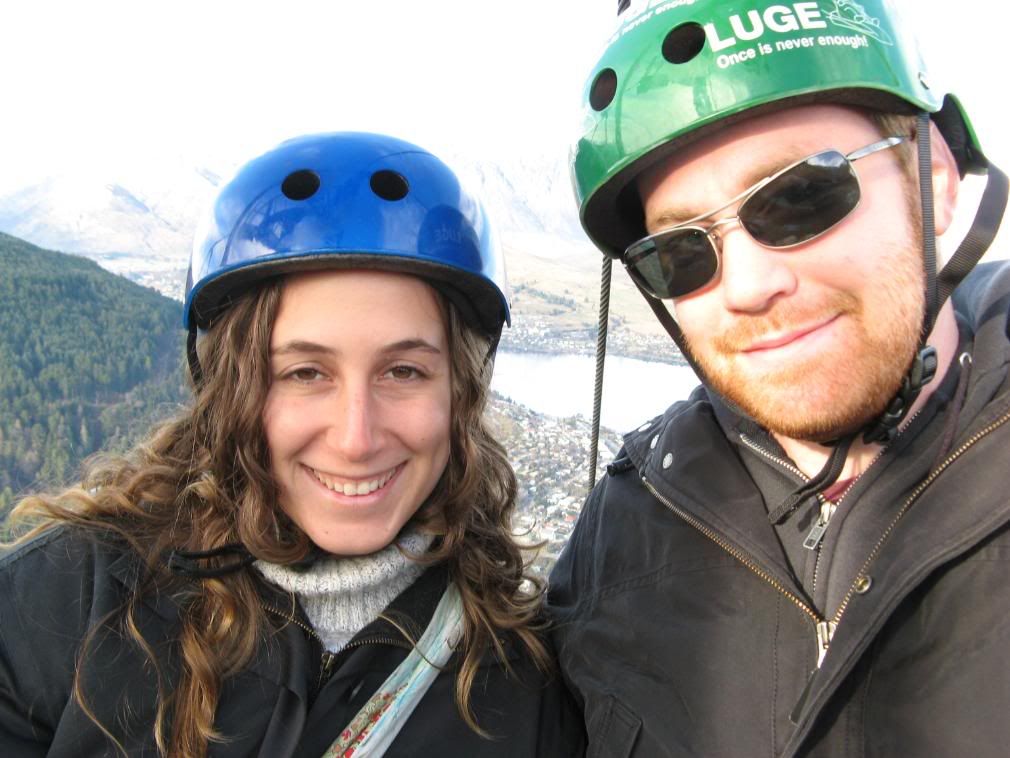 We decided to street luge down the mountain--basically a sled on wheels with a huge handbrake lever in the middle. We were going a little too fast for pictures, but at the left you'll see us in our safety helmets before the run. It was a blast, but paled in comparison to yesterday's jump. We celebrated the day with a fantastic feast in town, sampling the local delicacy of blue cod.
The next day we pushed on further in our road trip. We find ourselves pulling over every hour to snap pictures of the scenery as it's just so perfect, albeit a little too foggy up in the mountains. Every mountain pass or valley reminds of a different scene in Lord of the Rings (so we've gone online and found the filming locations--we've driven through a bunch of them).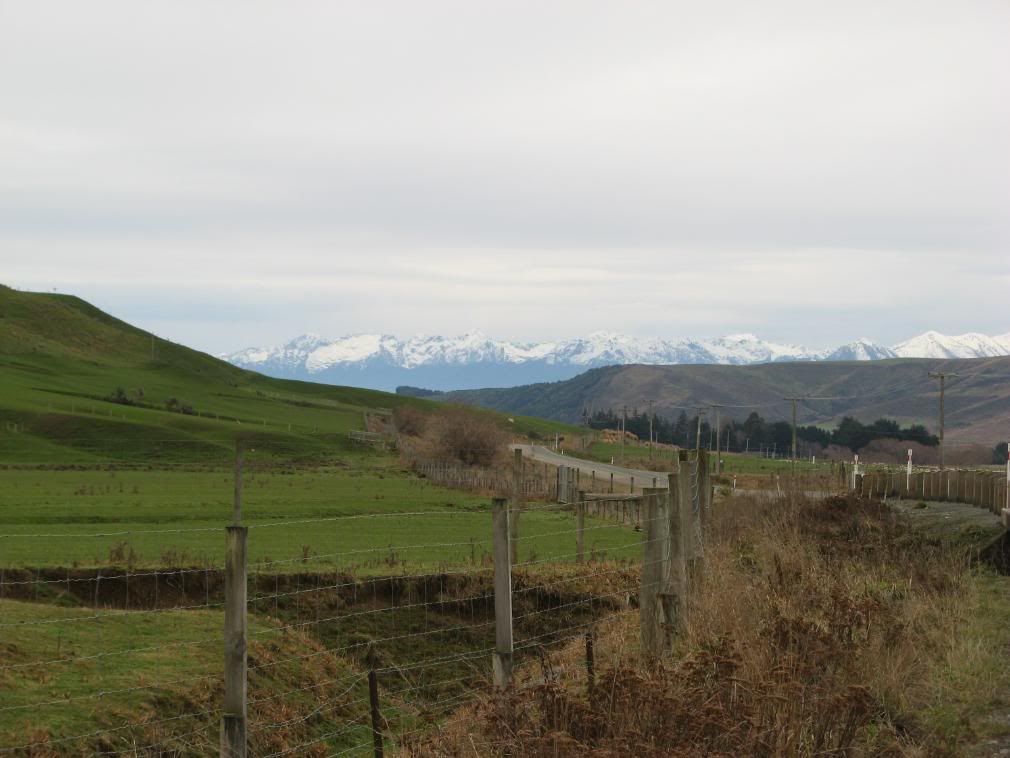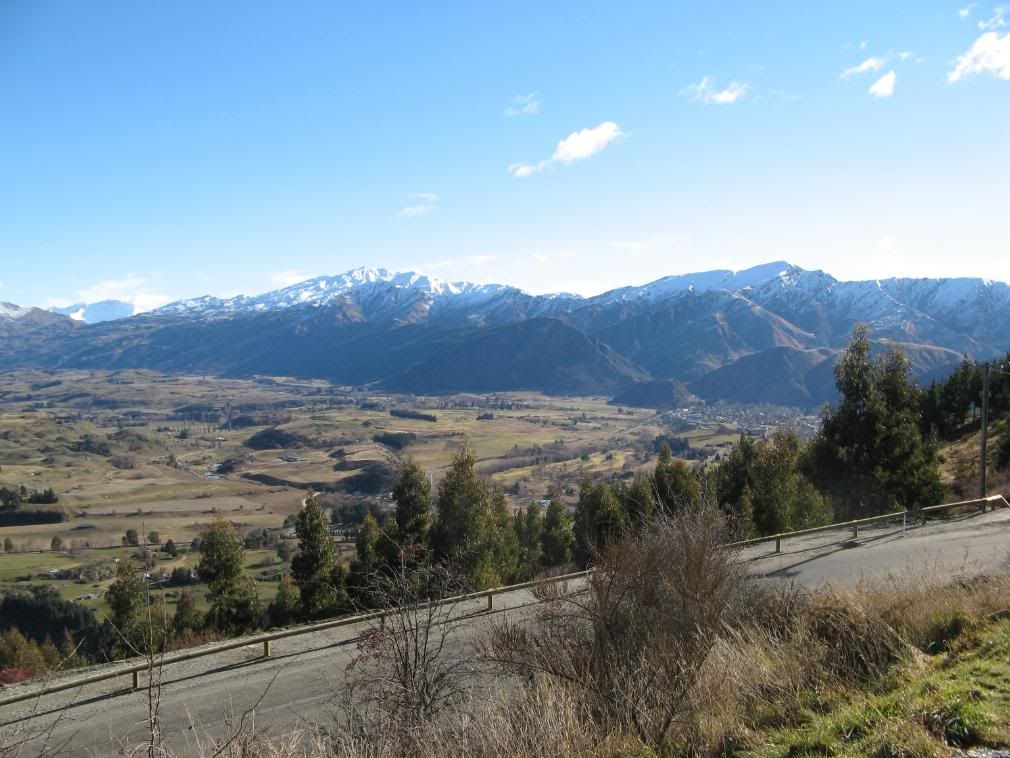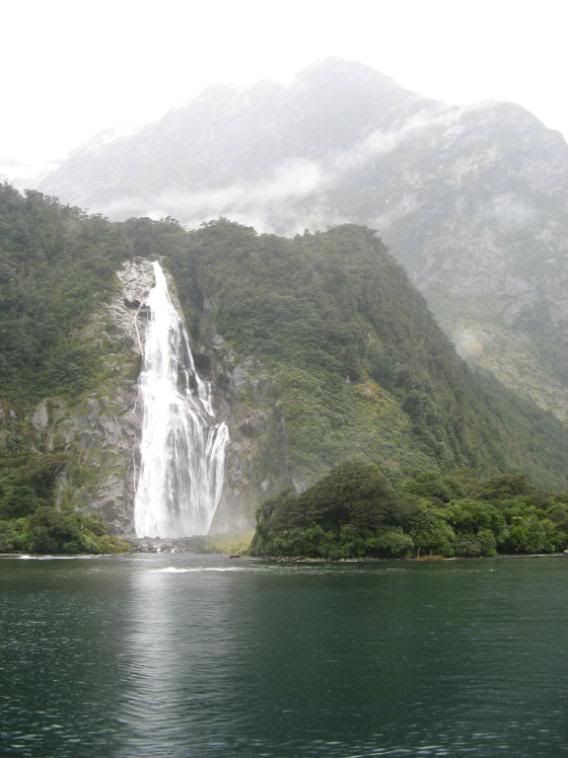 Our next stop was Te Anau, the launching point for scenic boat trips along the Milford Sound. We had a rainy day, which the locals kept saying was better, as more waterfalls sprung up. We spent two incredible hours on the Spirit of Milford, taking in the amazing green cliff walls lining this spectacular fjord. Enjoy the pictures at left and below. Right now we're at the Franz Josef Glacier, a few hundred km north of the sound. Tomorrow we're doing a half-day hike on the glacier, with crampons and all. Luckily our hostel has a hot tub for relaxing afterwards!