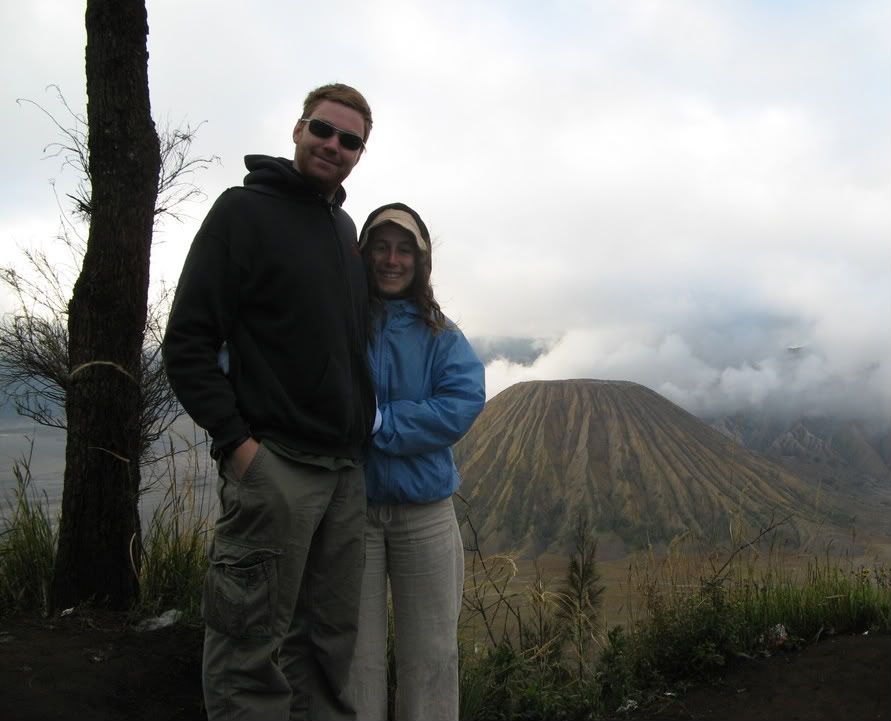 We flew into Surubaya (on east Java) a few days ago, and were the only tourists there. The city was dirty and crazy, but there is something so great about being completely off of the tourist track. I mean, no restaurants in the western sense of the word, no English anywhere, even just trying to find something edible for dinner at one of the street stalls was a challenge. For a longer time it would be really difficult, but for one night it is really exhilarating.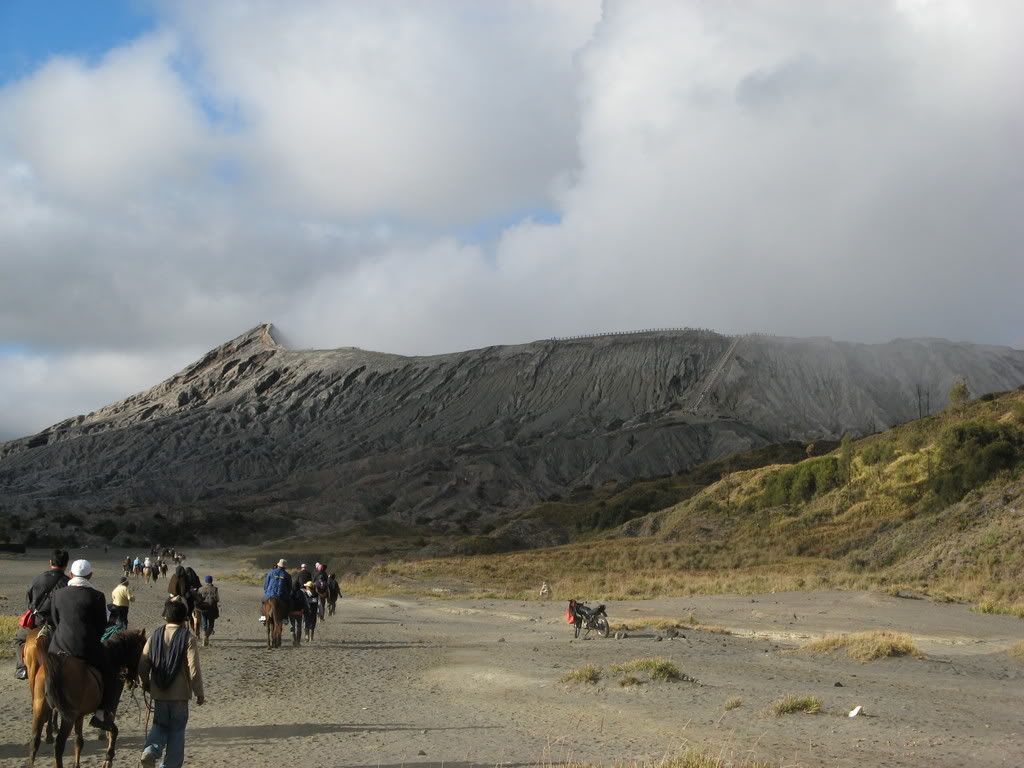 The next day we made our way by bus and minivan to Mount Bromo (above and left) which took about 6 hours. The ride to get there was gorgeous - wild flowers everywhere and hills filled with terraced farms. The coolest part was that every few minutes during the ride as we got higher the temperature went down 5 degrees. By the time we arrived in Mount Bromo it was actually cold!
Our hotel was perched on a ridge overlooking the rim of the crater of 3 active volcanoes--the view was astounding. The next morning we woke up at 3:30am to take a jeep to a nearby mountain for a bird's-eye view. Unfortunately it was too cloudy to see anything as the sun rose, so we went down a bit and were able to see it all.
Then we went to the base of one of the volcanoes and hiked up to the rim to look down into the bubbling lava. See below. It was truly incredible, but there is nothing like the smell of molten sulfur in the morning! Omelets, anyone?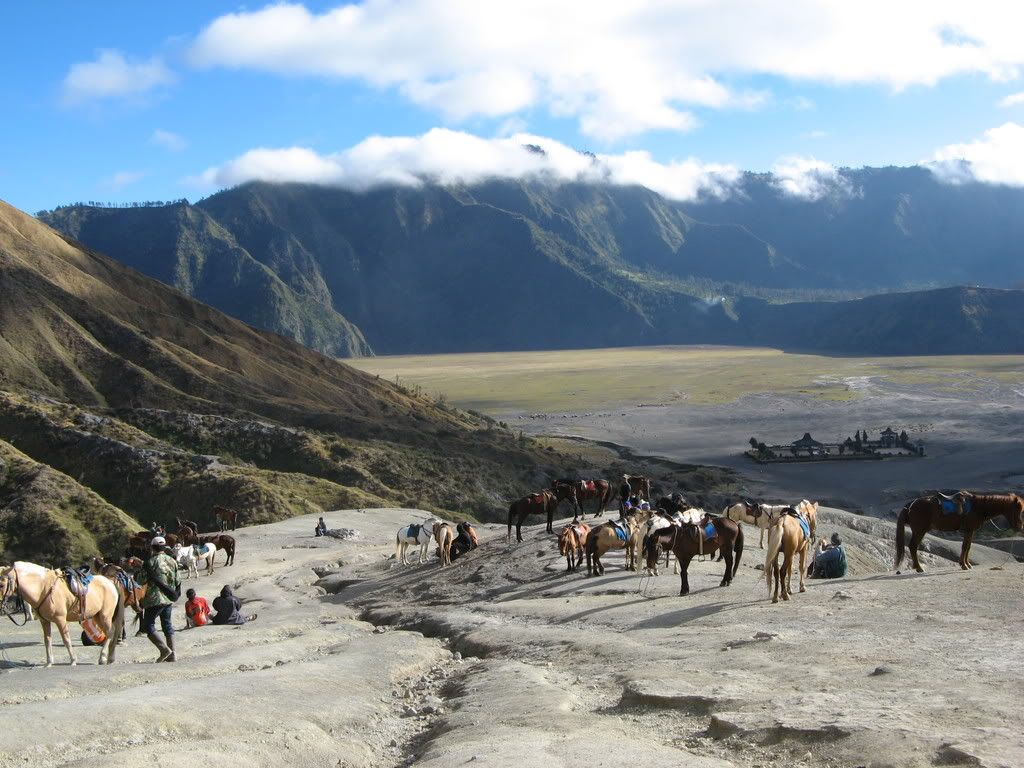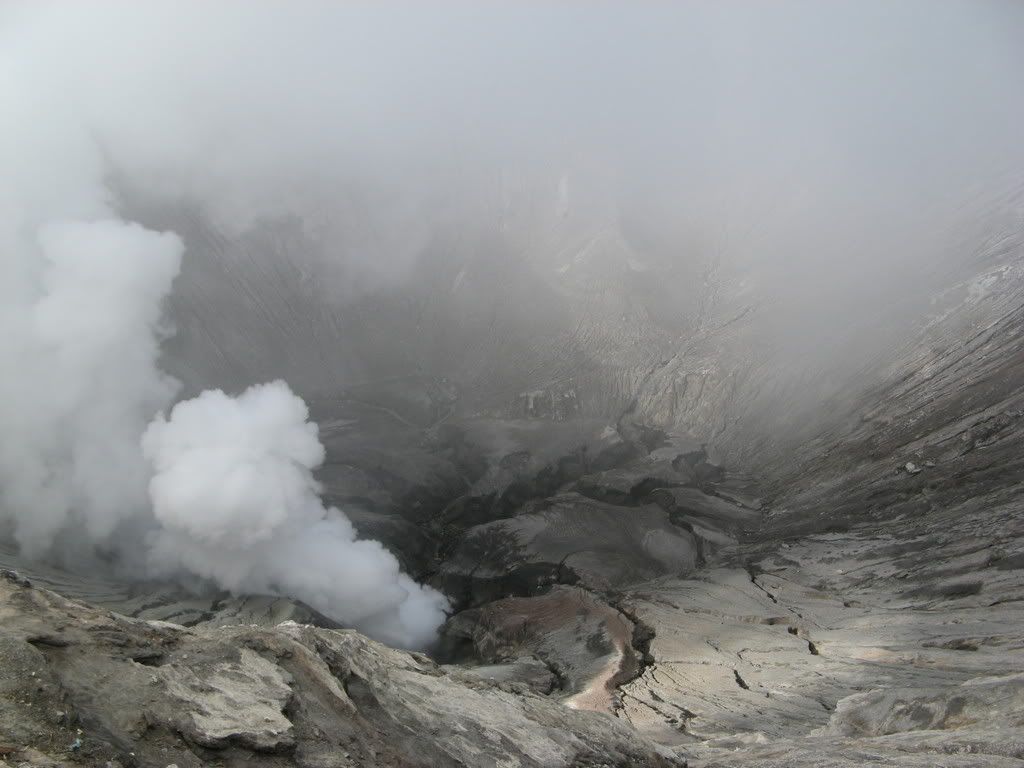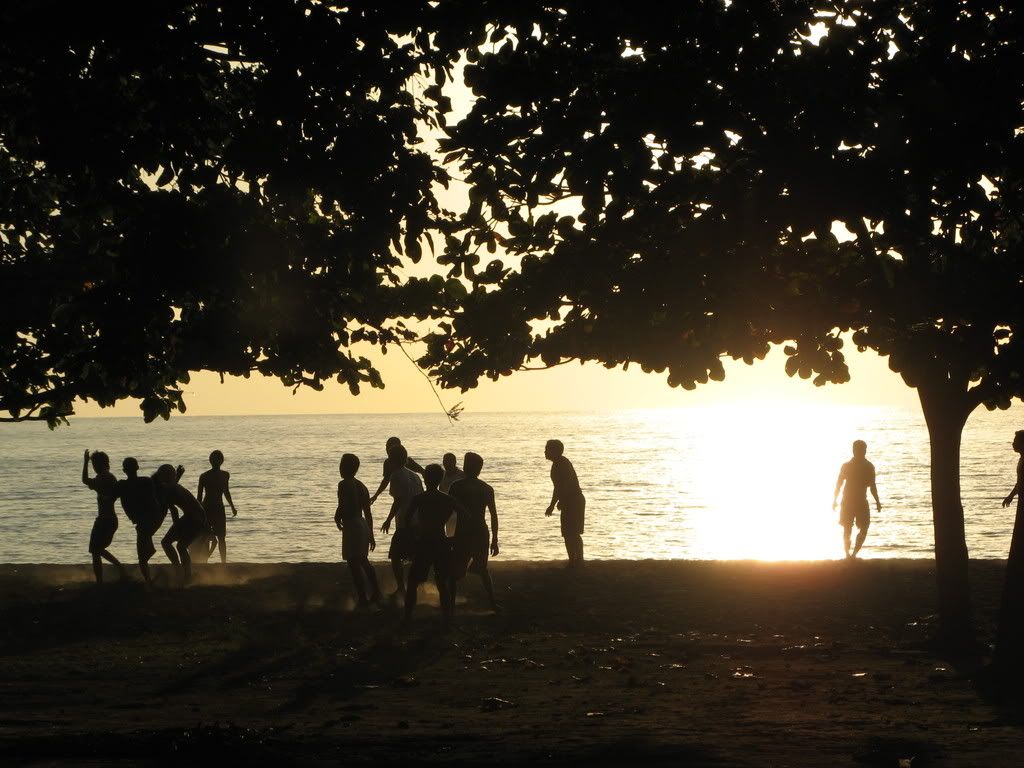 The next day we started a very long journey to Bali. After an overnight bus and ferry we got to Lovina where we have been for the last few days. This little beach town is so empty that it feels like we have it to ourselves. The only drawback is that since they don't see much tourism, the locals try to sell you everything - "You want fruit, massage, fishing trip, sarong, transport, my first born?" - as you walk down the street. It's not as bad as Cambodia or even Vietnam because they are SOOO nice here. Seriously, the nicest people in all of Asia, but it's sad to see how the Kuta bombings and the tsunami have affected the country. But, people are still quite happy here and never miss a chance to play soccer on the beach during sunset (at right).
We woke up for sunrise two days ago to chase around some dolphins on a boat. They swam right up next to our little boat--it was incredible! We saw groups of 20 or so dolphins including some really cute babies just jumping and swimming around. And to top it all off, our boat driver was named "Bikul" which is pronounced "be cool." Pictures below. Sadly, Ricky Williams was nowhere to be found...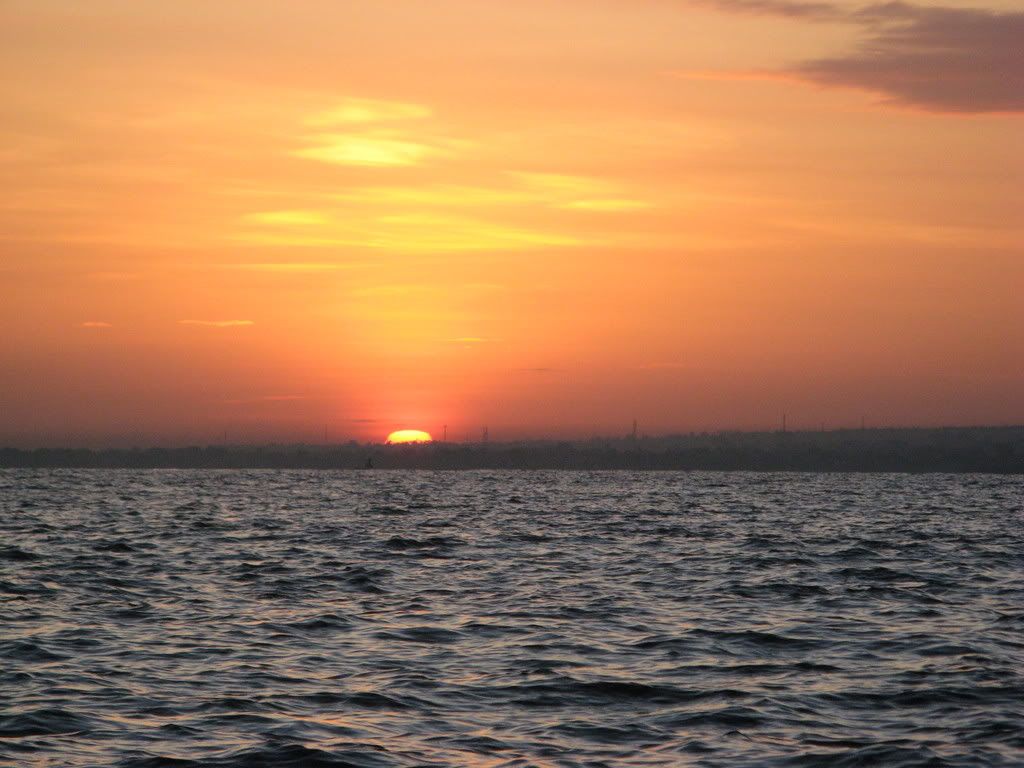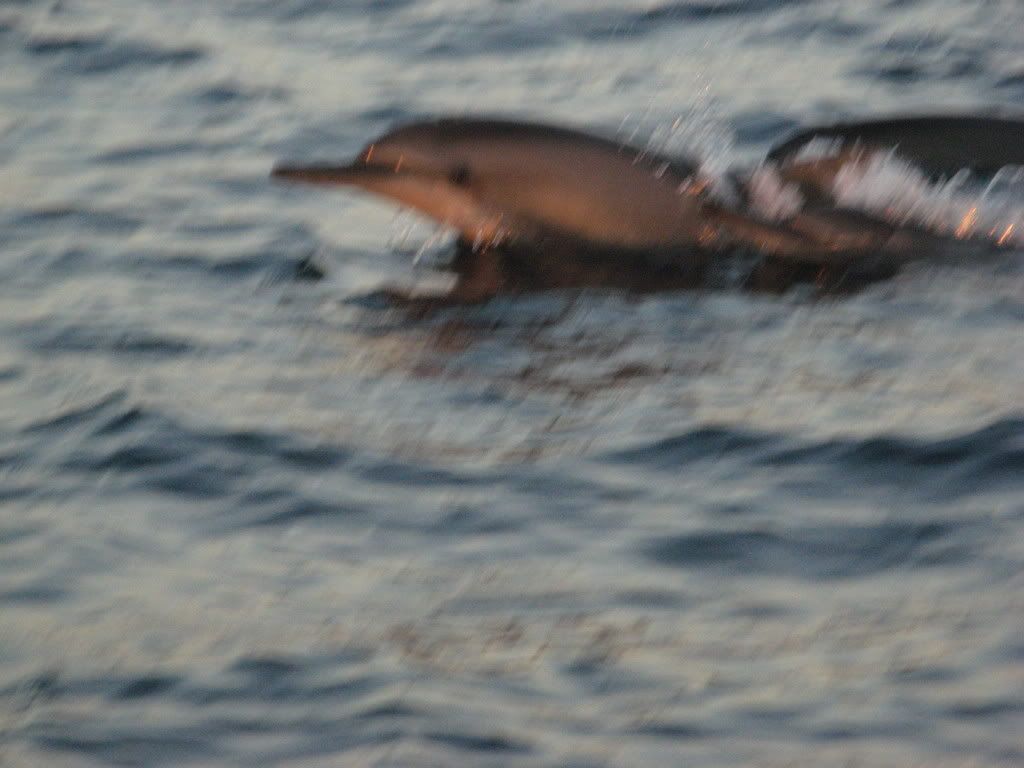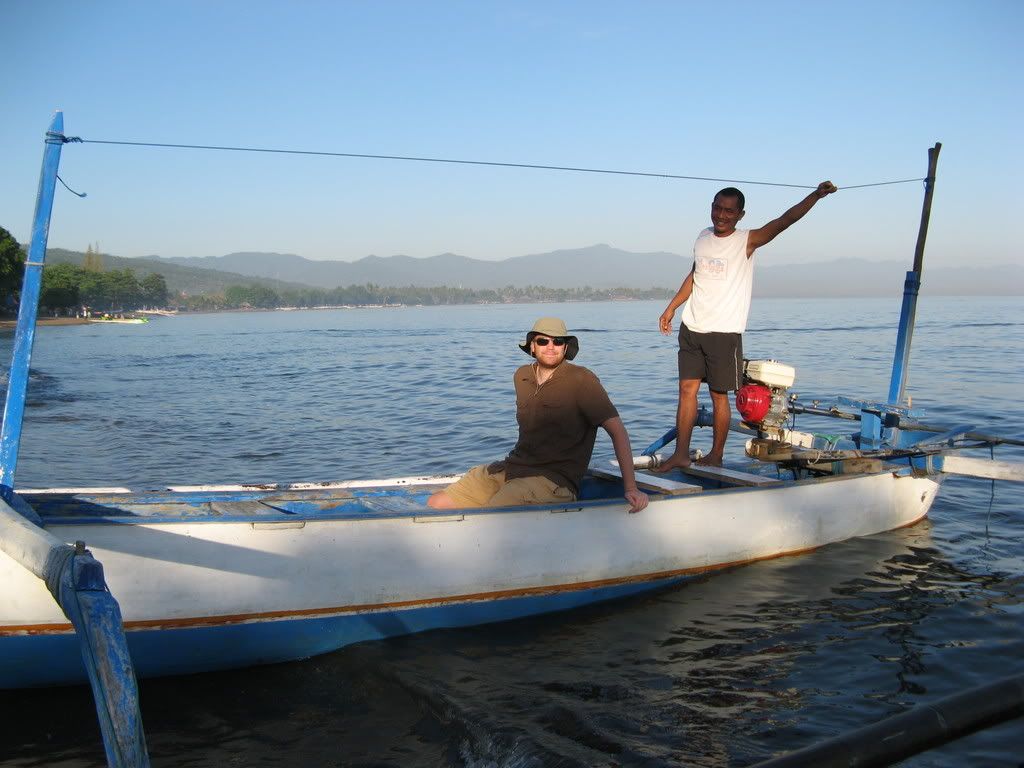 And here are some videos. Sorry for the shaky hand and the jumping around--and for the low quality. Youtube won't publish them for some reason so we're using blogger's video tool which isn't as good.
Tomorrow we are going fishing at sunset with him, which should be fun. Then we're off to Ubud, the cultural capital of Bali, with its art galleries, craft villages, art courses, rice field hiking, and temples. I (Deanna) will be taking a cooking class there as well as batik course and possibly some wood carving.