As soon as you walk into Malaysia you can't help but be hit with a very unique and authentic culture. Immediately the smells, the way people dress and the genuine warmth and openness of the people you encounter are felt. It's hard in Thailand (especially in the South) to find moments that don't feel manufactured for tourists. That being said, we did manage to catch this picture (on the right) as we were on a ferry leaving Thailand. Not pictured are their cell phones and cigarettes.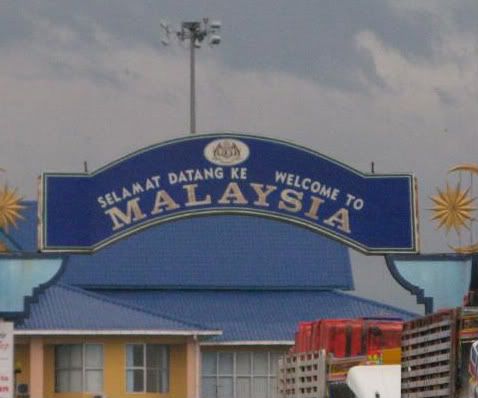 After 4 transfers on different minivans (one complete with four roosters in the back seat--no joke), we arrived in Malaysia excited to experience yet a new culture and food. The blend of Indian and Chinese is just tops--when curry meets sichuan flavors you really can't go wrong. We spent our first night here in Kota Bharu at Zeck's Guest House. Zeck is the perfect hostel owner--friendly, informed, warm and willing to go out of his way to help. And his wife, Maria, knew the best spots to eat in town. She introduced us to Ayam Percik--chicken BBQed in a thin coconut curry. Mmmmmm...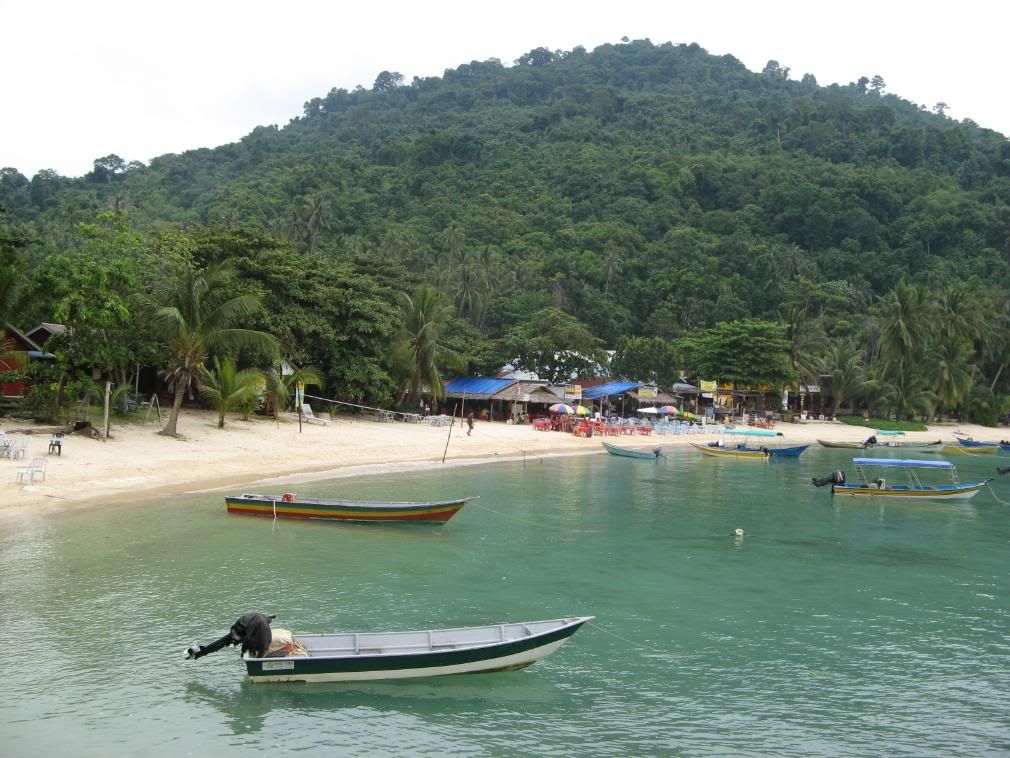 The next morning we caught a van to the east coast to take a ferry to Palau Perhentian. We chose the smaller of the two islands to relax and go diving again. On first look (at right), this jungle island was paradise. Upon further investigation, it's just not the place for us. It only has electricity from 7pm to 5am, most hotels had colonies of bed bugs, but the piece de resistence was the monitor lizards.
We've grown quite accustomed to geckos by now. Ranging from 2" to 8", the geckos keep to themselves, eat flies and the occasional mosquito, and stay on walls near light sources. Not a huge problem for us. But, on our first night in the Perhentian Islands, we discovered two monitor lizards in our bathroom. The big suckers. The one of the left was about 3' long, but the two in our bathroom were only a mere 18". As we'd just come from two different beaches, we decided that after our dive the following morning it would be time to move on. A wise choice, as after Deanna handily scared them off with some bug spray, one came back later and haunted us all night.
The next morning we woke up bright and early (which is easy to do when the fan cuts out at 5am and the heat pours in), eager to jump in the water, where, strangely, the animals don't seem to bother us. Must be the wet suits... We had an incredible dive at a site known as "The Temple." We swam through a school of 500 yellow snapper, saw a three-legged turtle, bamboo sharks, a moray eel, two puffer fish (someday I'll get to try fugu), beautiful angel fish and what we've now named "the disco fish" as it looks like the colors inside Studio 54. Surreal and amazing. Next time we go, we're going to rent an underwater camera. But for now, enjoy the "before" and "after" pictures below.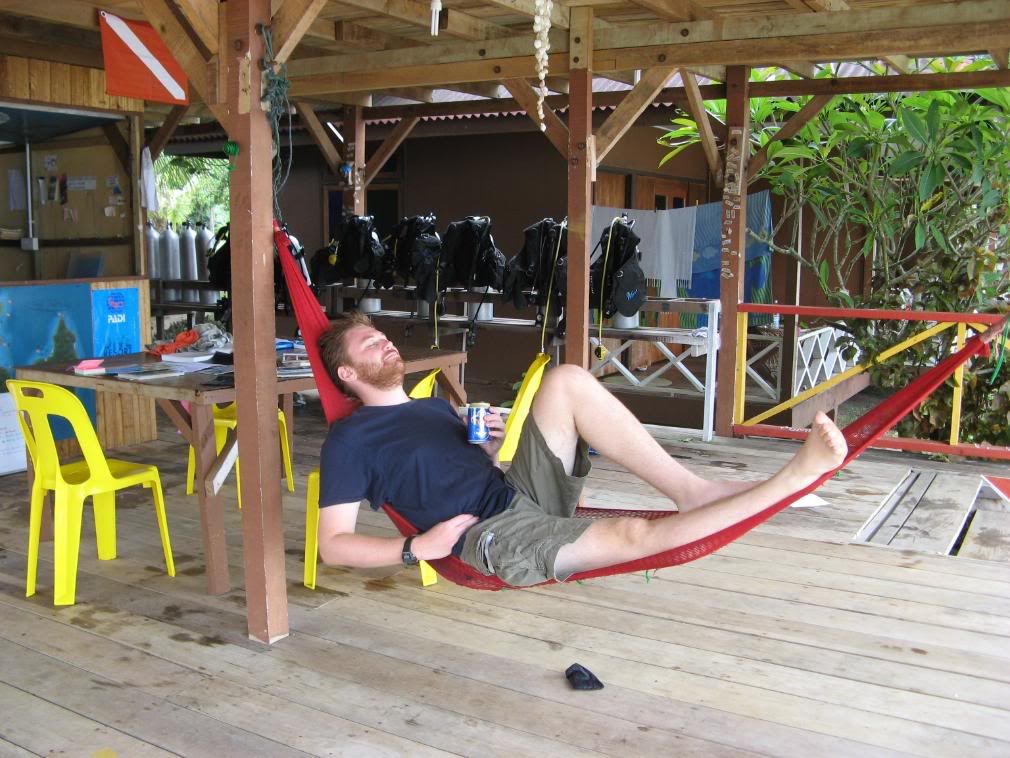 After another quick night at Zeck's, we took an all-day bus through beautiful mountains up to the Cameron Highlands. Very similar to
the Vietnamese city of Da Lat
, Cameron is a cool respite from the tropical heat at lower elevation. This is the flower and fruit capital of the country. Today we went to a tea plantation (its aroma is second only to the wineries of Argentina and the garlic fields of Northern Thailand), picked strawberries, chased butterflies and brave Deanna played with a Rhinoceros Beetle. Yeah, did I mention I don't like animals? Enjoy the pictures below.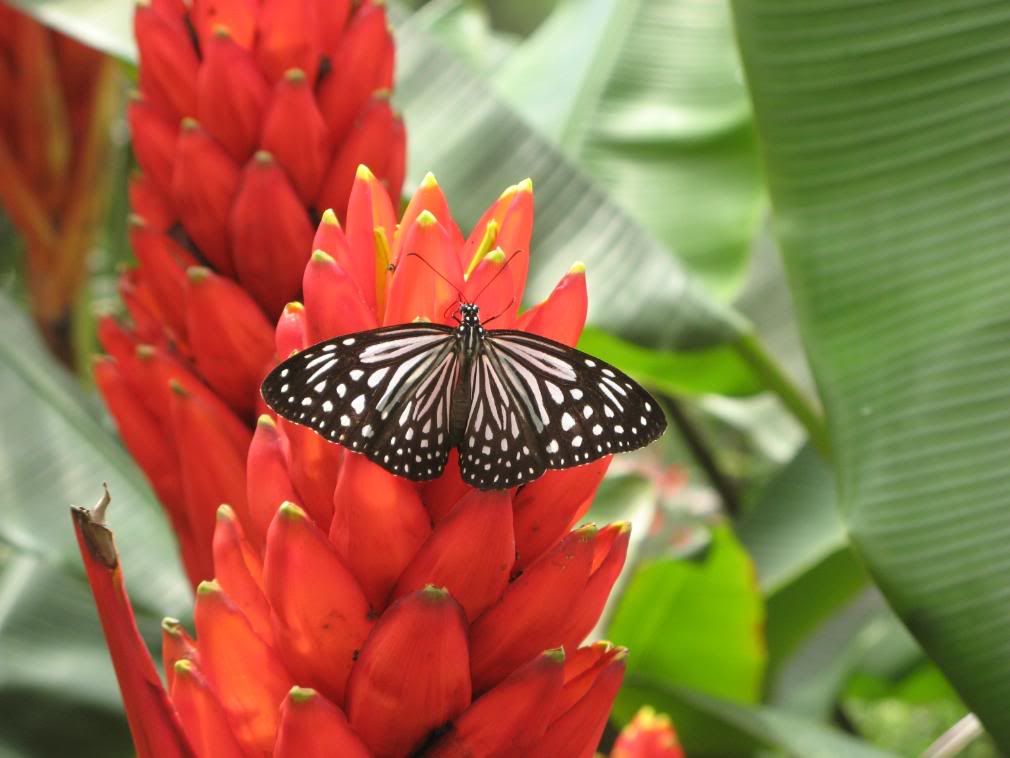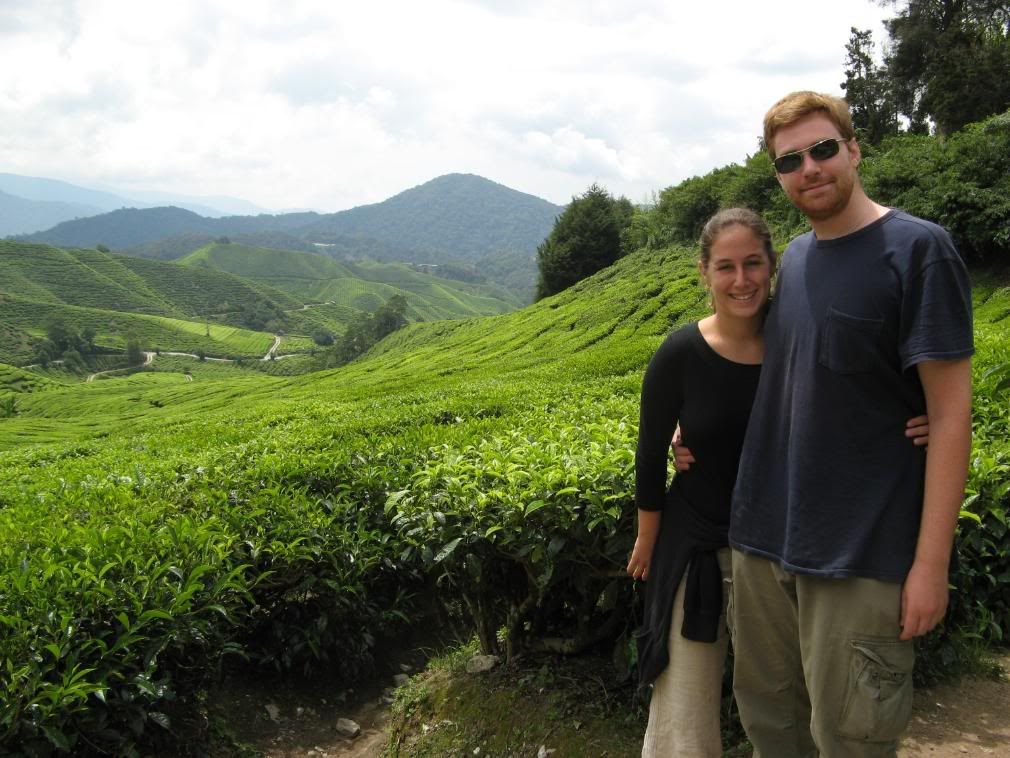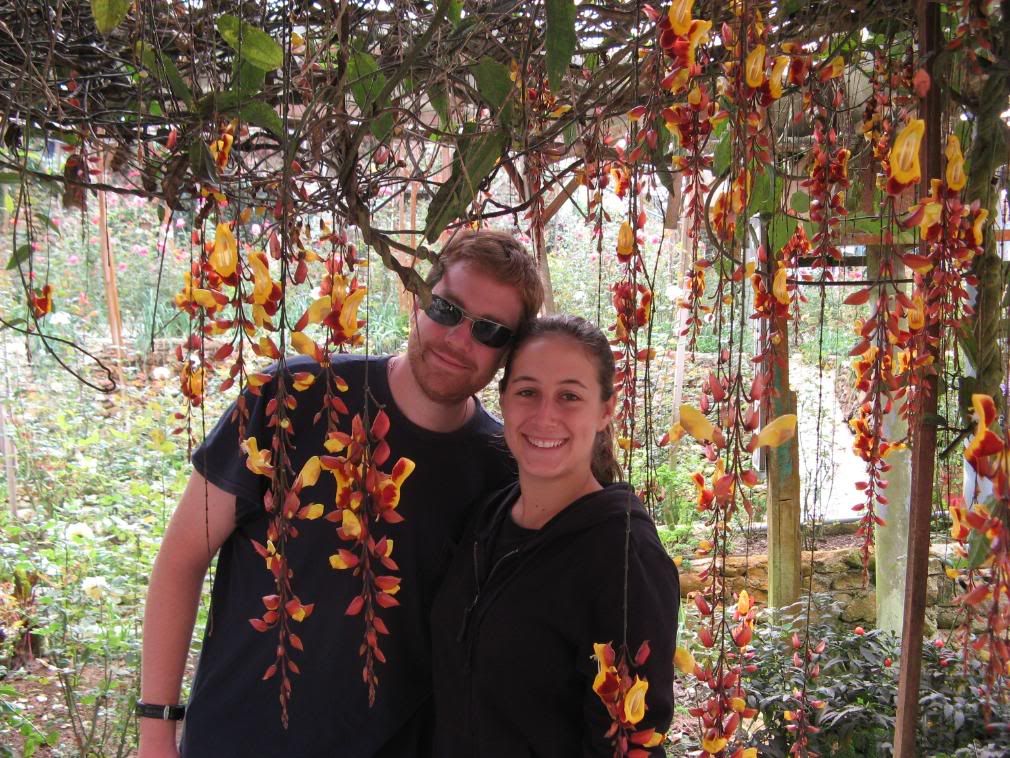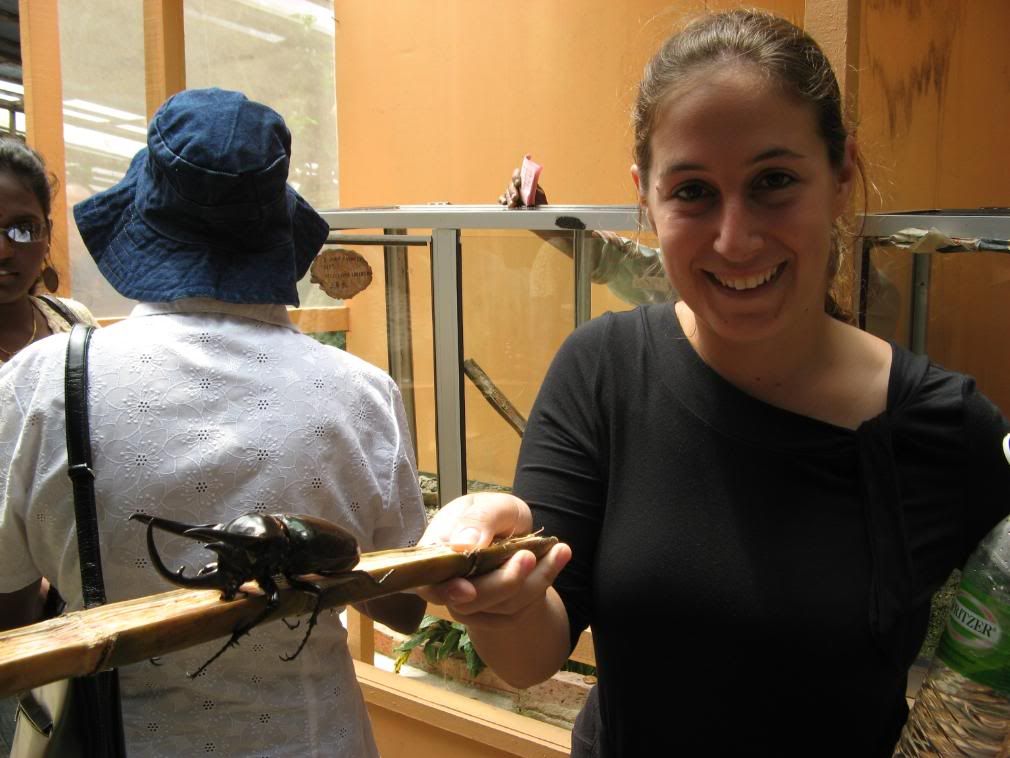 Tomorrow we're off to Kuala Lumpur to spend a few urban days before flying to Indonesia.