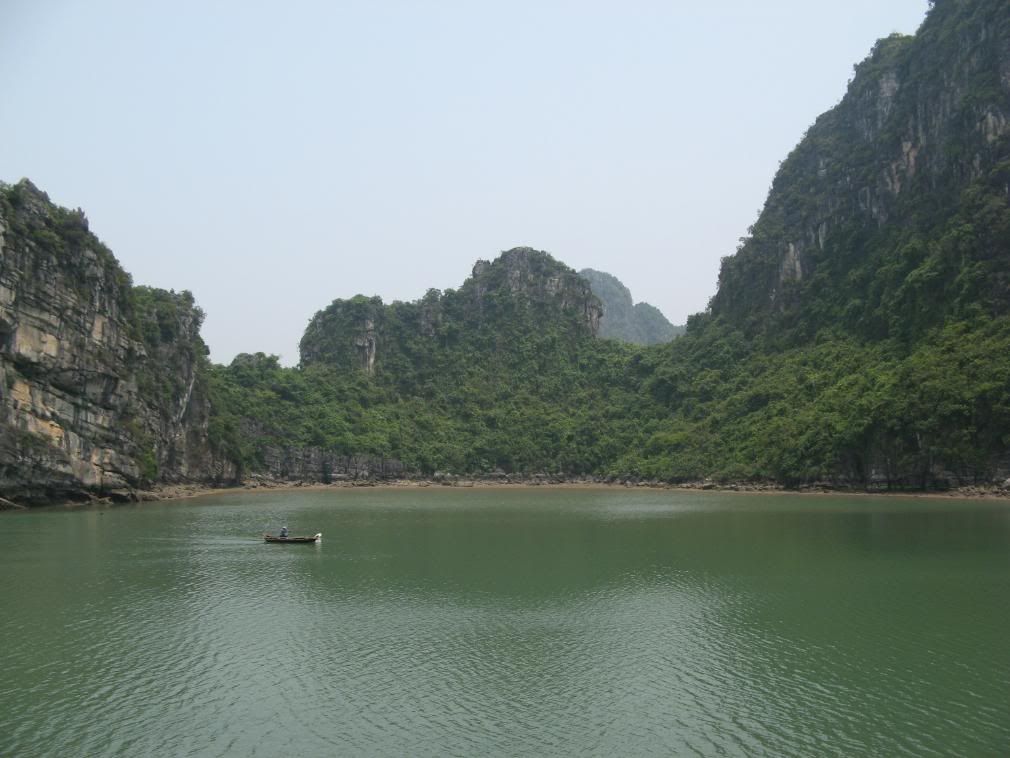 We're decompressing (pun intended) in Koh Tao, Thailand for a few days now, getting our Scuba diving Open Water certification. We loved our first dive so much that we're going for four more. But let's recap our last experience in the water first. Ha Long Bay, yet another UNESCO world heritage site, is in the South China Sea, a few hours from Hanoi.
We booked our trip with a small travel agency back in Hanoi and all 14 of us set off by bus to Ha Long harbor. We boarded our junk and sailed off with a grand seafoad feast. Our group was great--we made some good friends on the tour, especially Graham and Feonia, who graciously invited us to stay with them in Australia.
We spent the afternoon cruising around the gorgeous limestone karst rocks, all covered in striking green foliage. The water was a beautiful blue/tourquoise, but unfortunately the skies were overcast so the colors didn't come out that vividly in our pictures--but it did lead to some lingering mist that left us speechless. Our first stop was the Hang Dau Cave island, with two monstrous caves inside one of the big karst islands.
From there, we floated for a while and dropped anchor right in the heart of the bay, with the karsts all around us. We stayed there for the night, with a few bottles of wine split among all of us, chatting the evening away. The following day we docked at Cat Ba Island, exploring some more caves, kayaking in the bay around Monkey Island and just relaxing. The last day of the trip we boated back to the mainland and returned to Hanoi. It was an incredible trip and the perfect way to end our 5 weeks in Vietnam. Enjoy all the pictures below!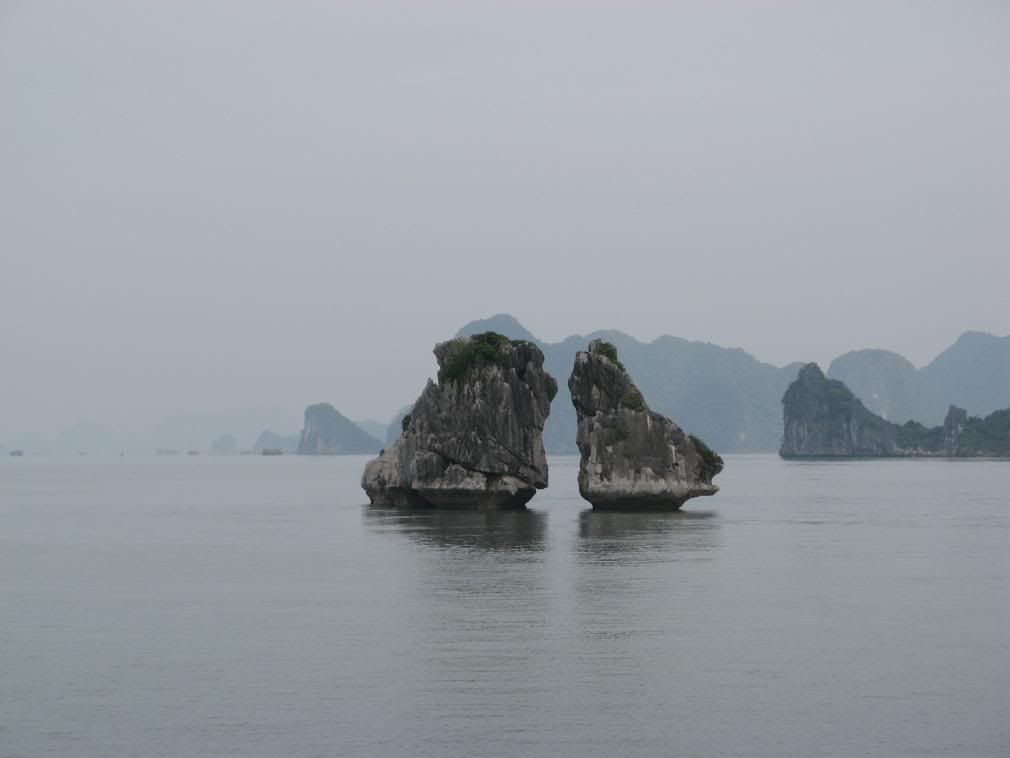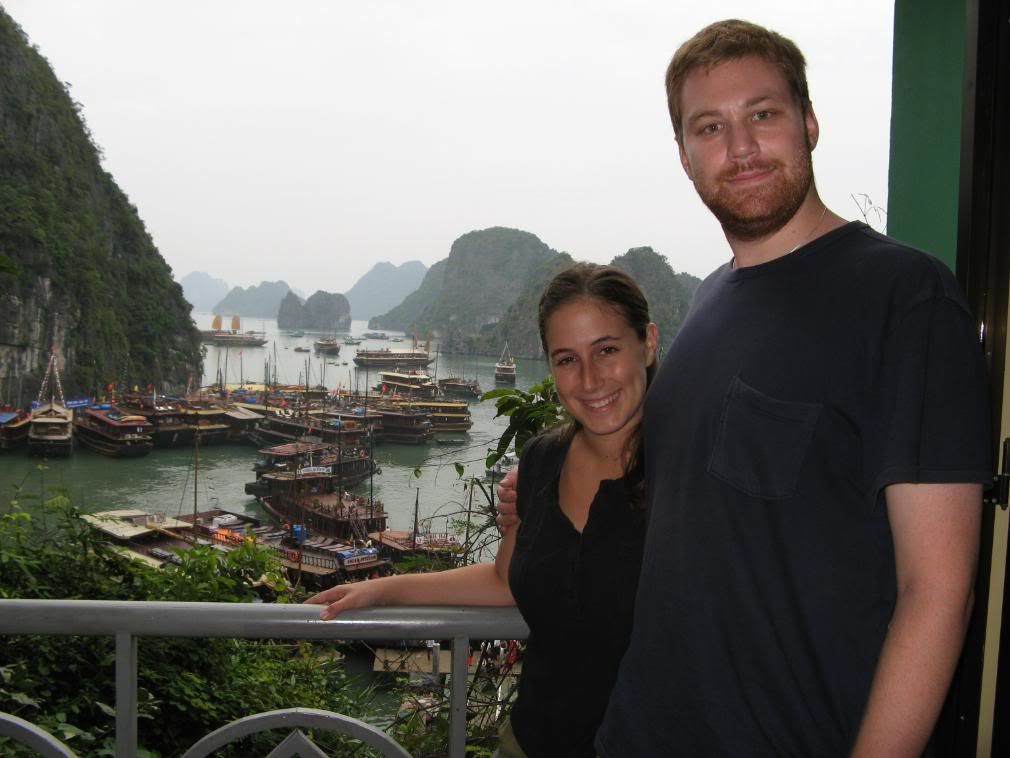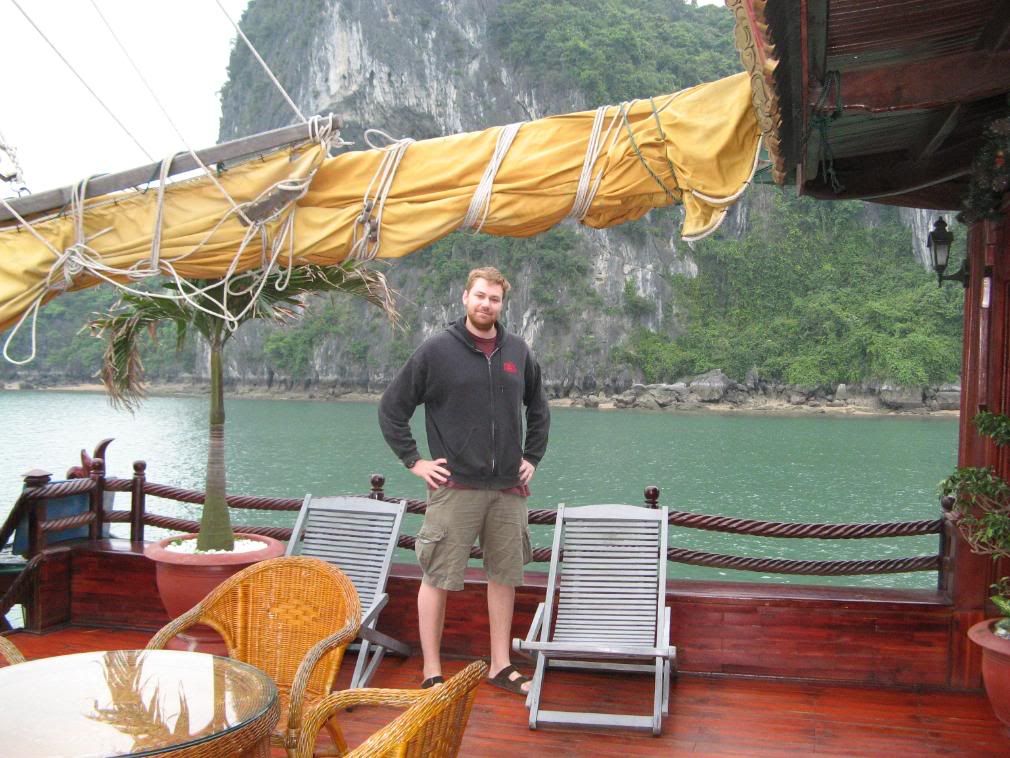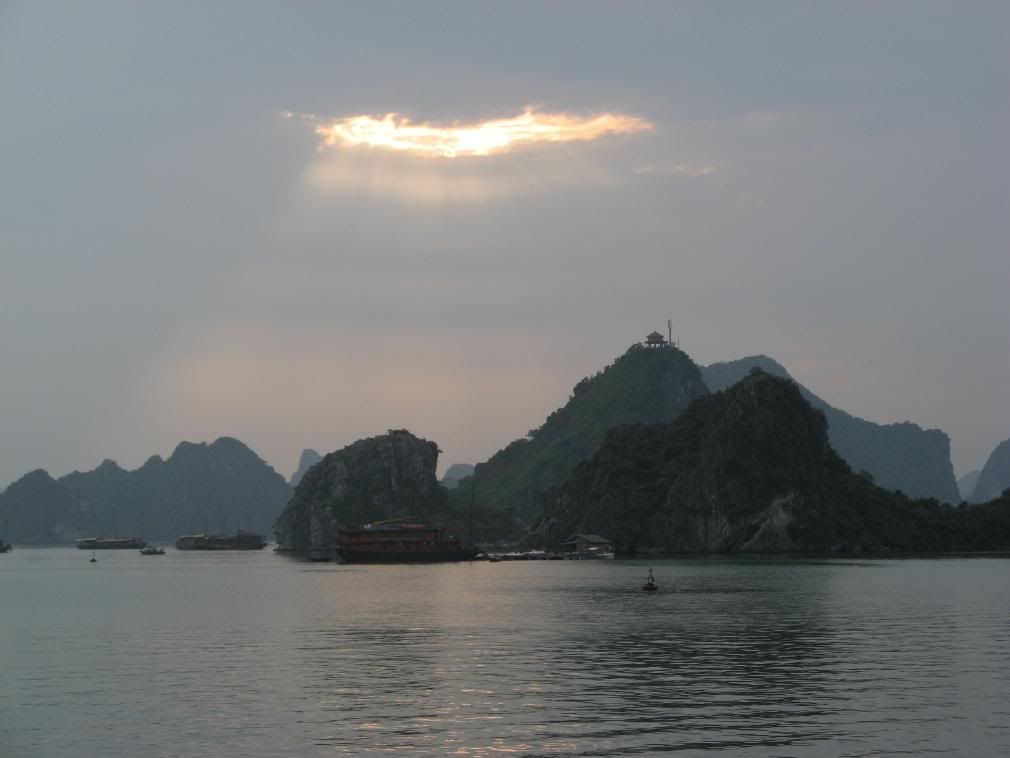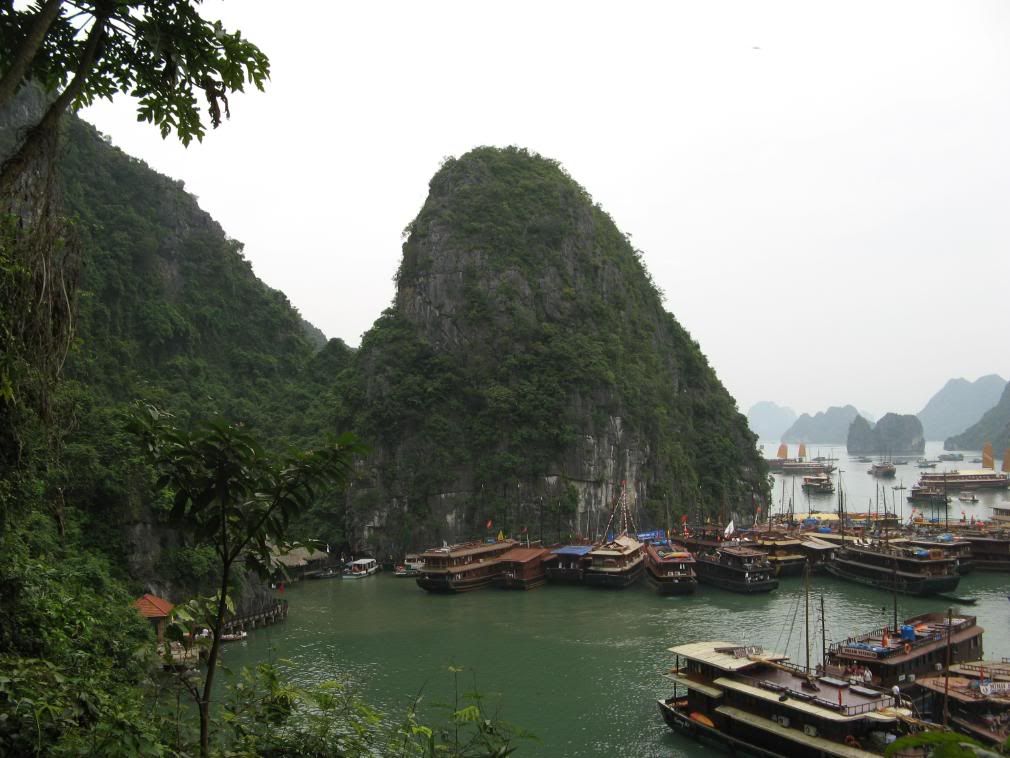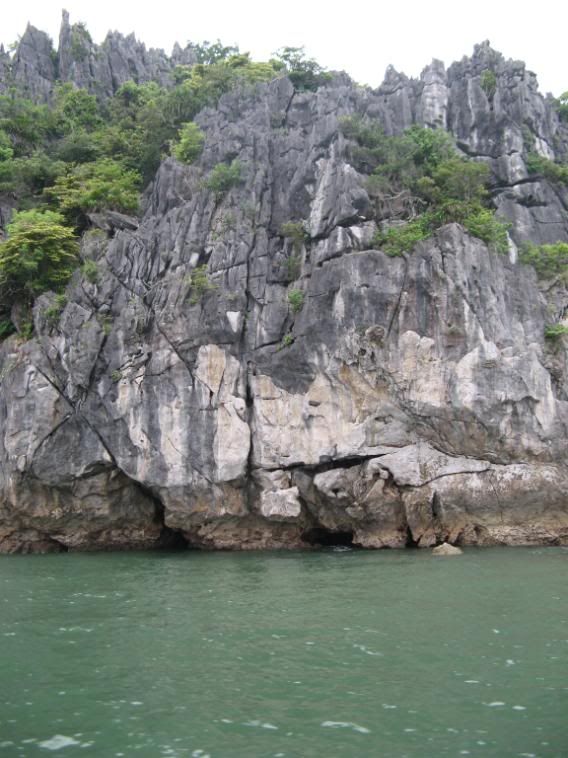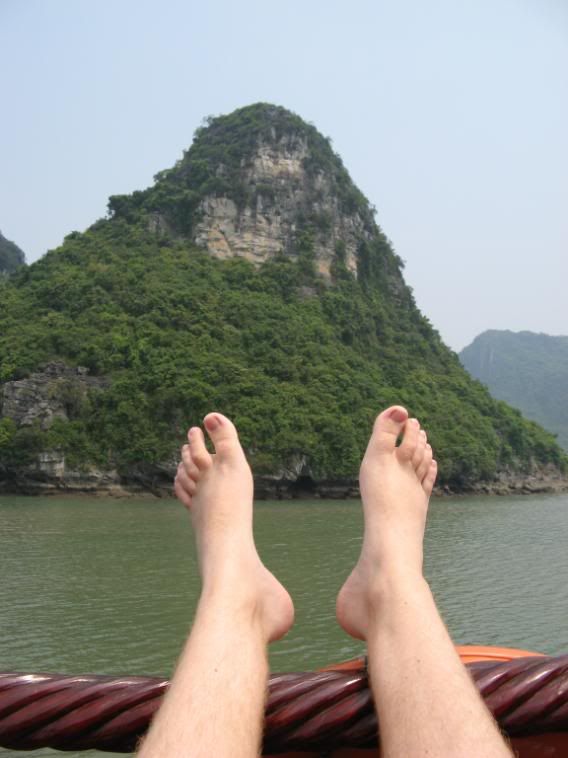 Alright, time to get cracking on our PADI textbook to learn more about scuba diving. Tomorrow we dive again!