We're at my parents' house in Maryland right now before heading to Russ and Beth's new house for NYE with the usual crew. So i figure this is a good time to finish recapping our time spent in South America.
After Iguazu Falls, the three of us snuck through Brazil illegally (45 minutes in a car en route to Paraguay) and finally got to Ciudad del Este on the hottest day of our trip--100 degrees and humid. After a six-hour bus ride (sans air conditioning, sigh), we found ourselves in Asuncion. On the right you see us in the room where their Declaration of Independence was signed in 1811.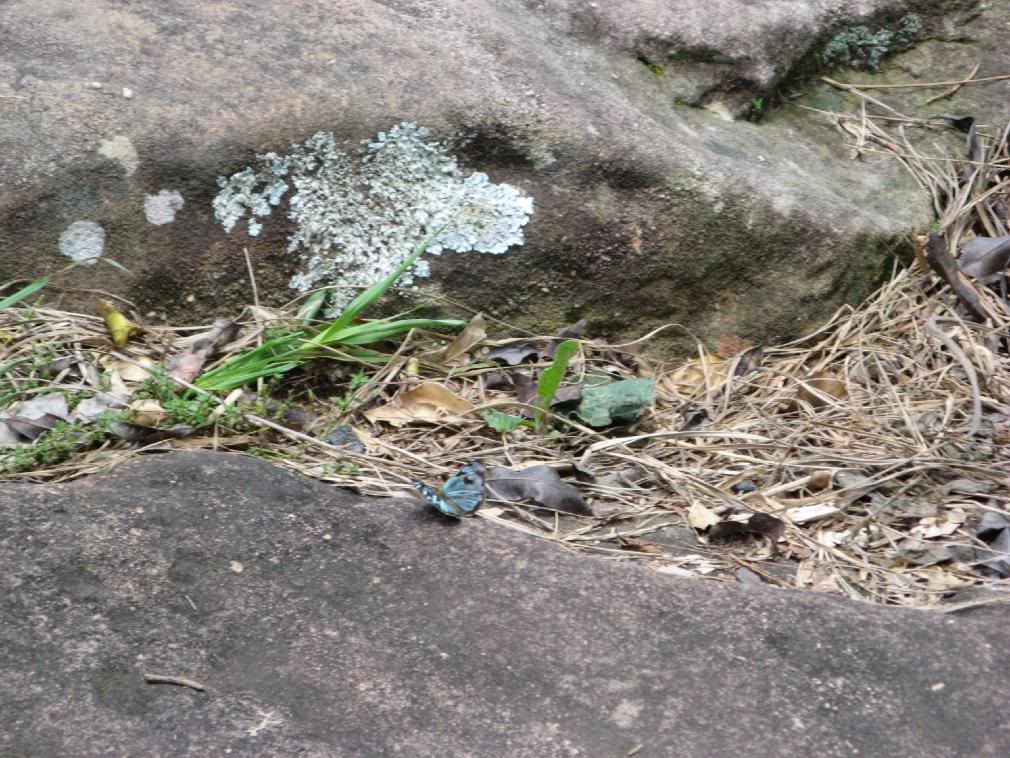 After touring around the city (the slums are located literally in the shadow of the president's enormous palace, no more than 20 yards away), we drove a few hours south to Ybycui National Park to do some hiking. There are 620 species of butterflies in that park, but amidst the waterfalls and streams, we only saw about 25 different types. Some were as big as my hands, some were the size of a thumbnail--all with strikingly vivid colors. Take a look at the one on the left with black and turquoise markings.
After we bid farewell to Rachel, we took a bus south to Encarnacion (where we had excellent sushi, thanks to a large Japanese (and Korean) importer influence). There we saw ruins of a Jesuit mission from the early 1700s. Set in a tropical forest, th ruins looked like something out of an Indiana Jones movie. See pictures below and note the monkey we saw at lunch right after the mission...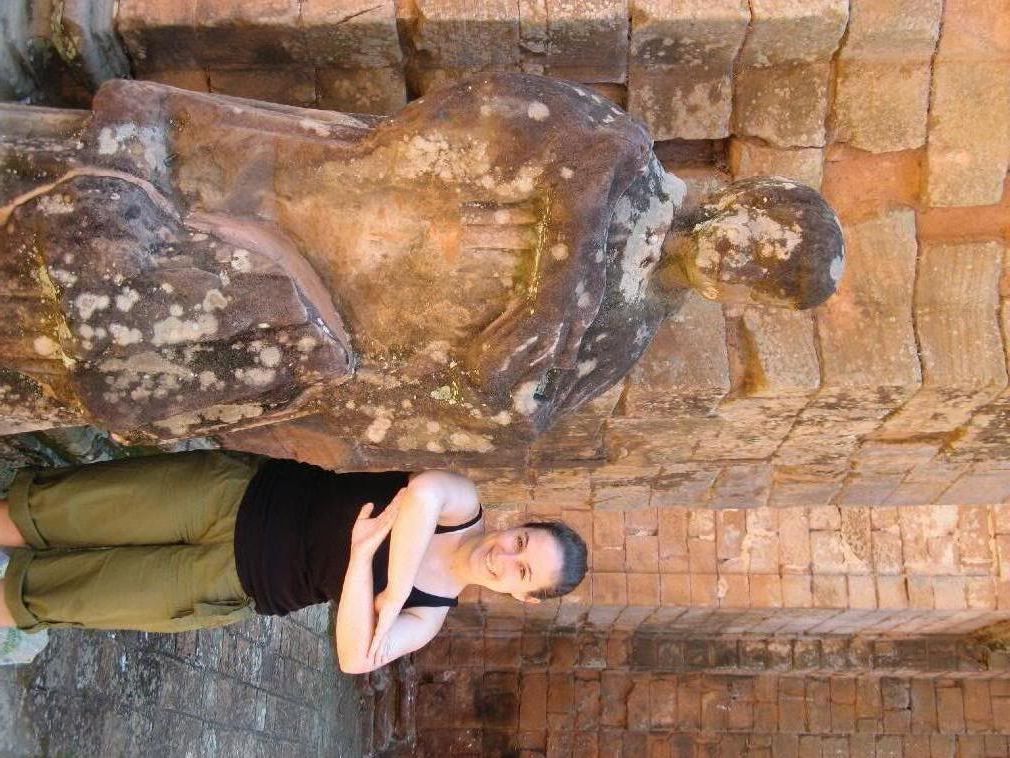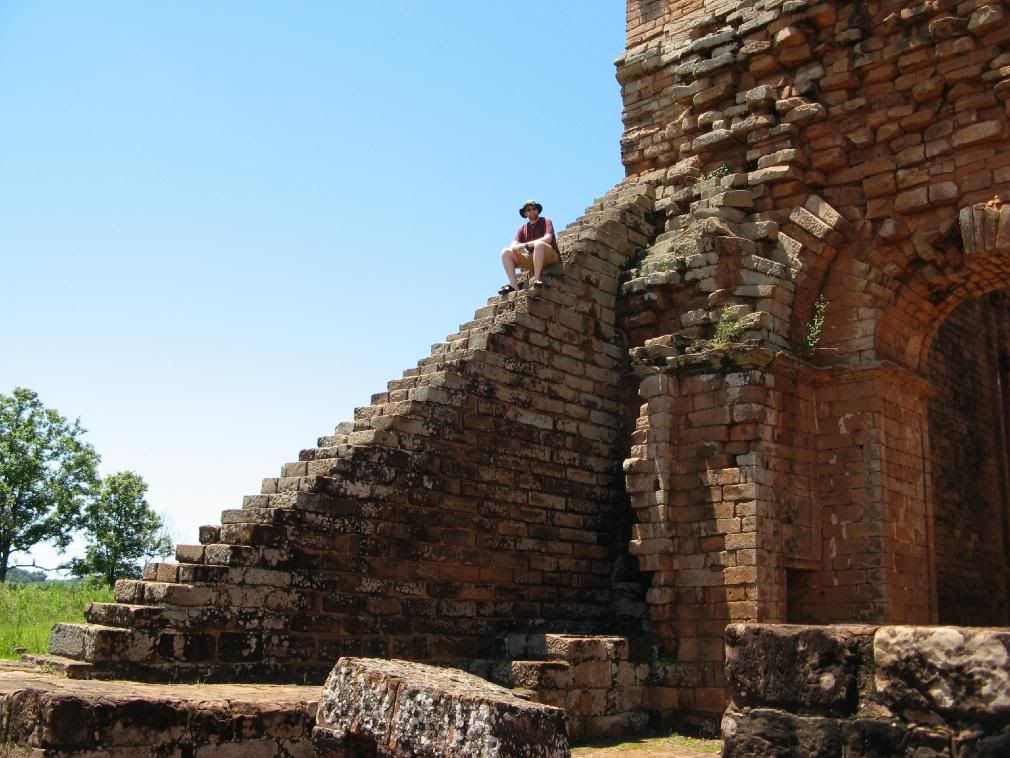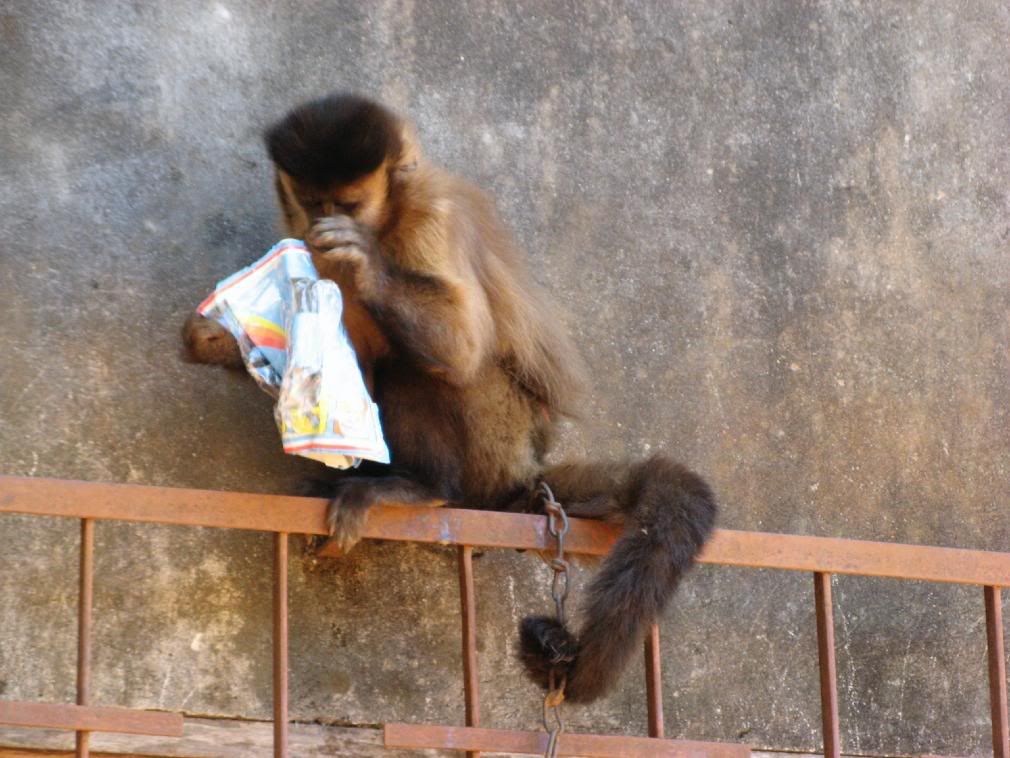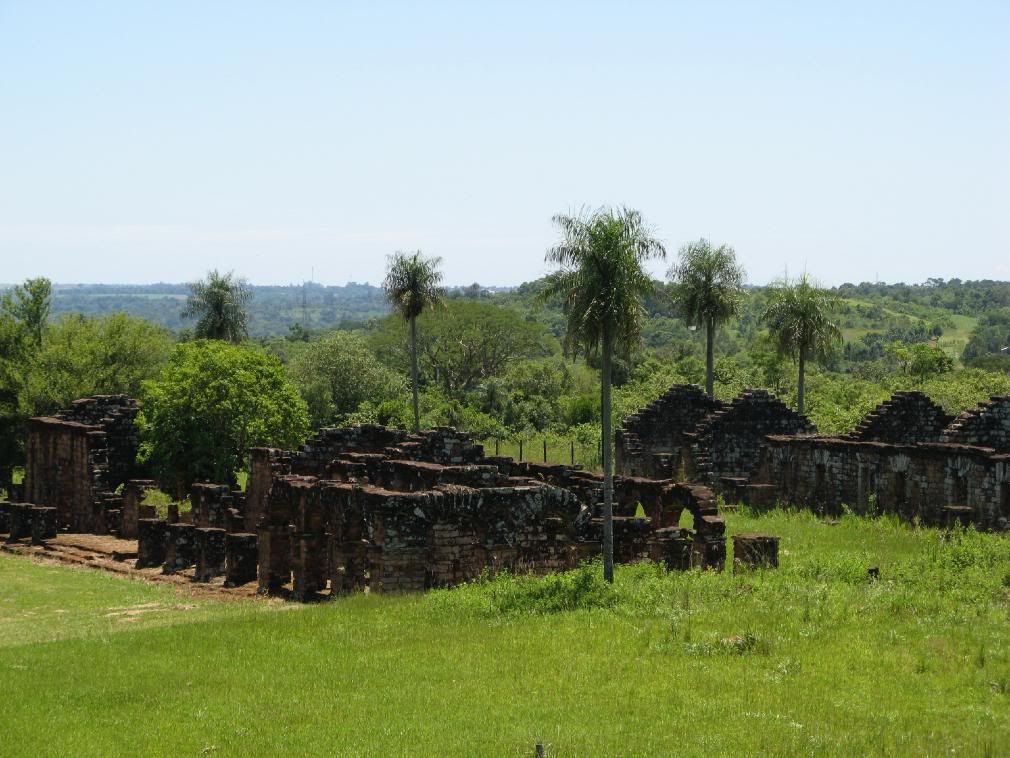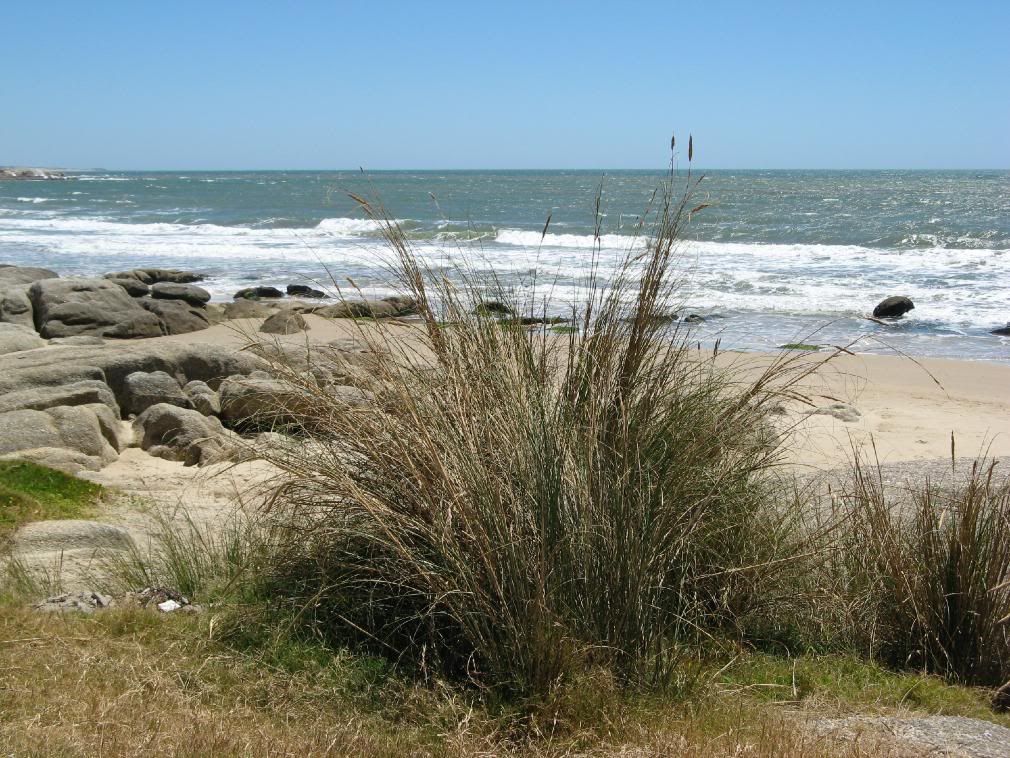 We crossed back into Argentina and made our way down to Buenos Aires to catch the boat to Uruguay, where we bussed over to Punta del Diablo. This great sleepy beach town would be our home for the last two weeks of our trip, so we rented a great house right off the beach. Below is the house and the view from the deck.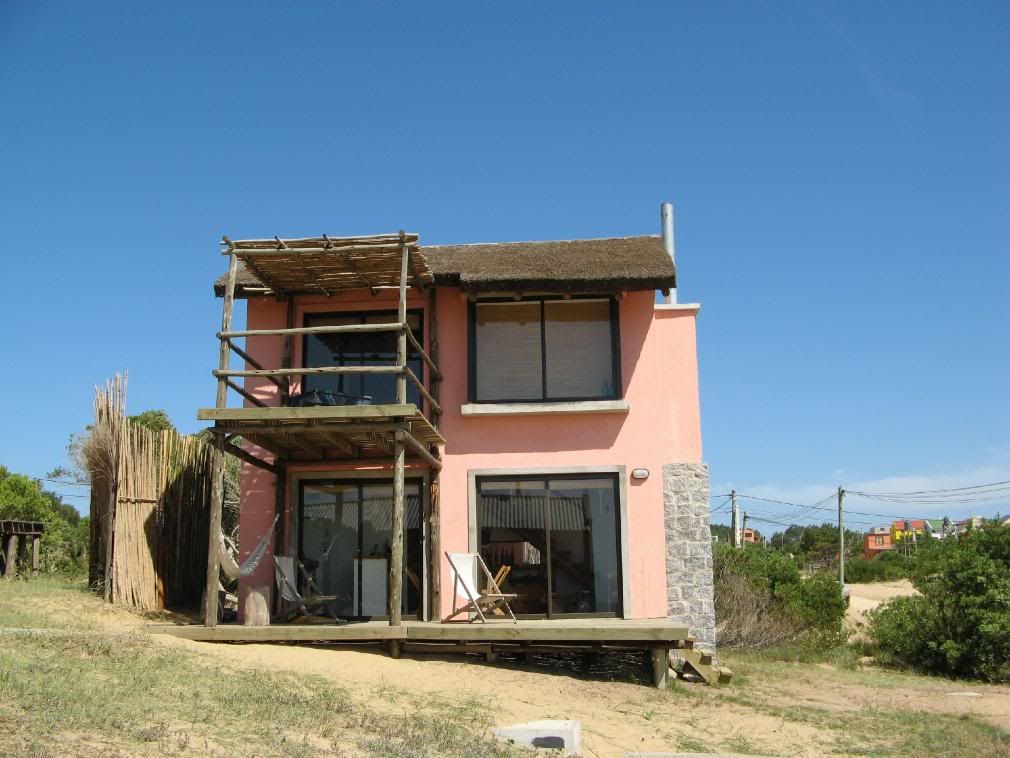 Stay tuned for a few more videos and a recap of our 4.5 months in South America. Happy New Year everyone! See you in '08...