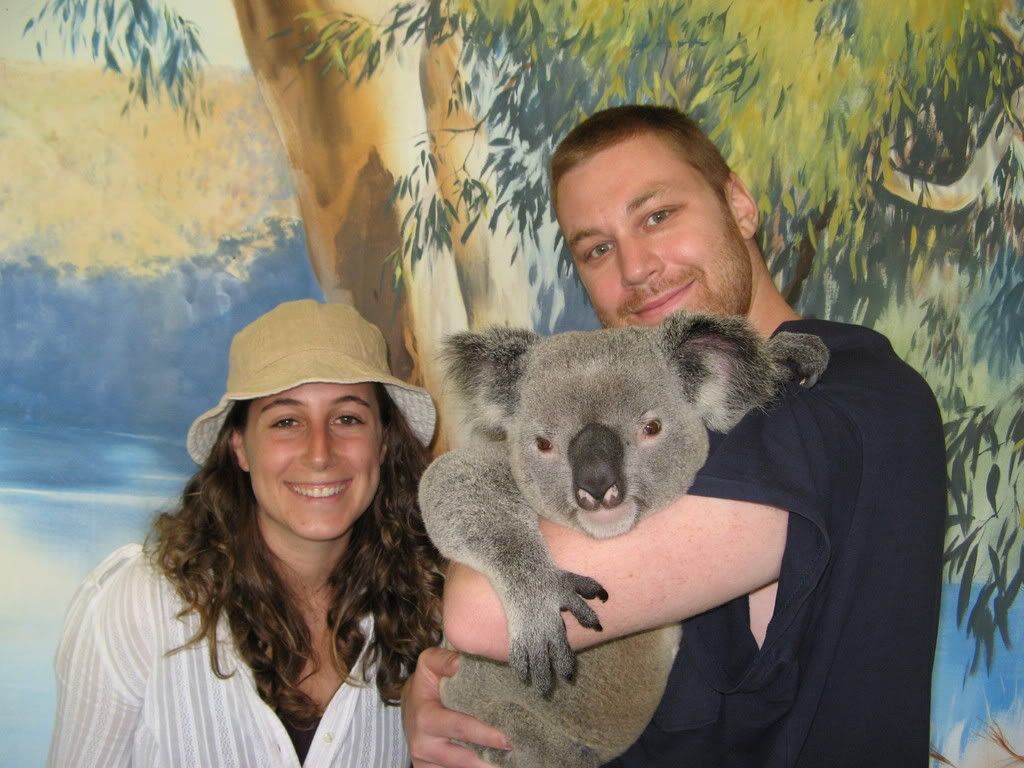 So after our three dives on the Great Barrier Reef we visited the old hippie town of Kuranda where our main attraction there was "Cuddle a Koala" in the petting zoo. The cute little grey guys munch on eucalyptus leaves all day which leaves them in a daze so they're pretty docile. My bear was pretty heavy--about 25 pounds and I got about 5 minutes of him hanging on my arm, clawing my stomach (they have sharp claws!). He didn't do much of anything, other than leaving a nice little present on my shirt... Deanna also got to pose with the kangaroos--see below.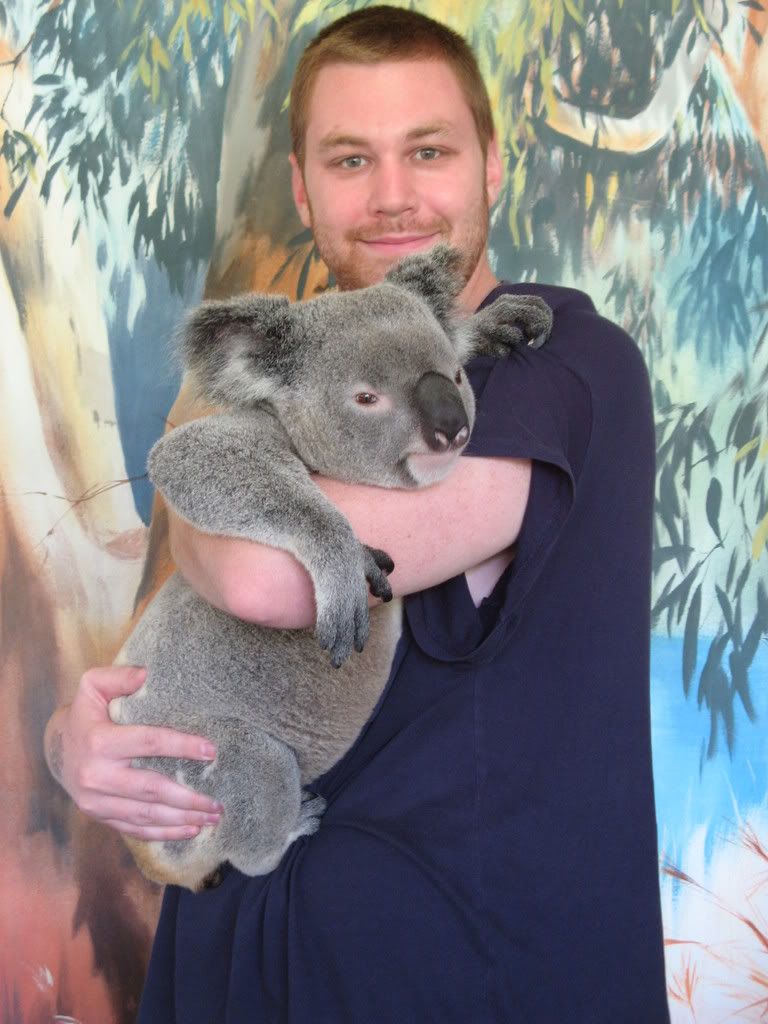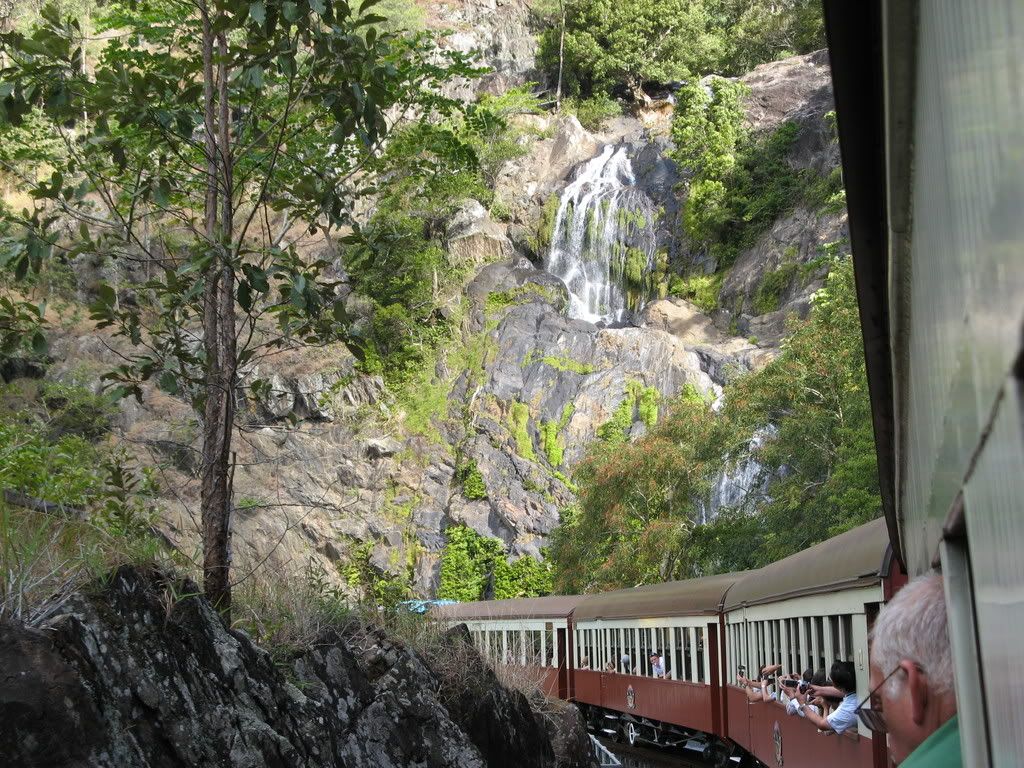 To get back to Cairns we took the Kuranda Scenic Railway, a gorgeous 2-hour ride through waterfalls, mountain cliffs and valleys with perfect views of the Pacific to the east. It was such a relaxing counterpoint to the hectic pace in Carins city itself. Enjoy the picture at the left of the train going underneath the Bridal Veils Falls.
Enjoy the montage of pictures from Cairns below.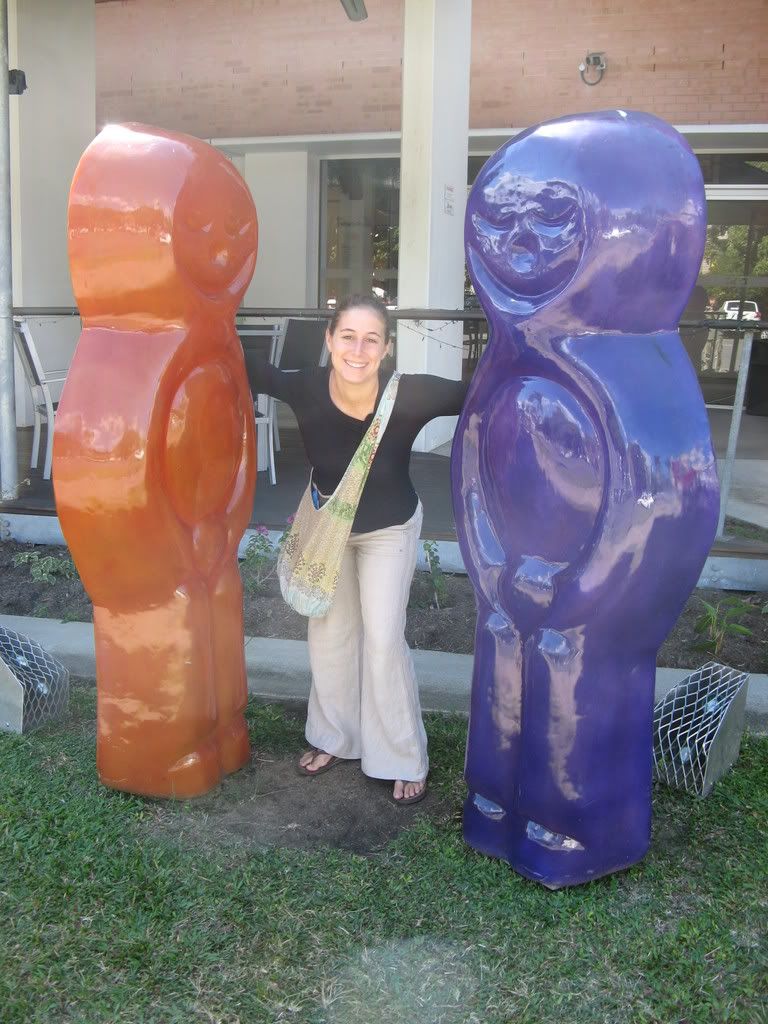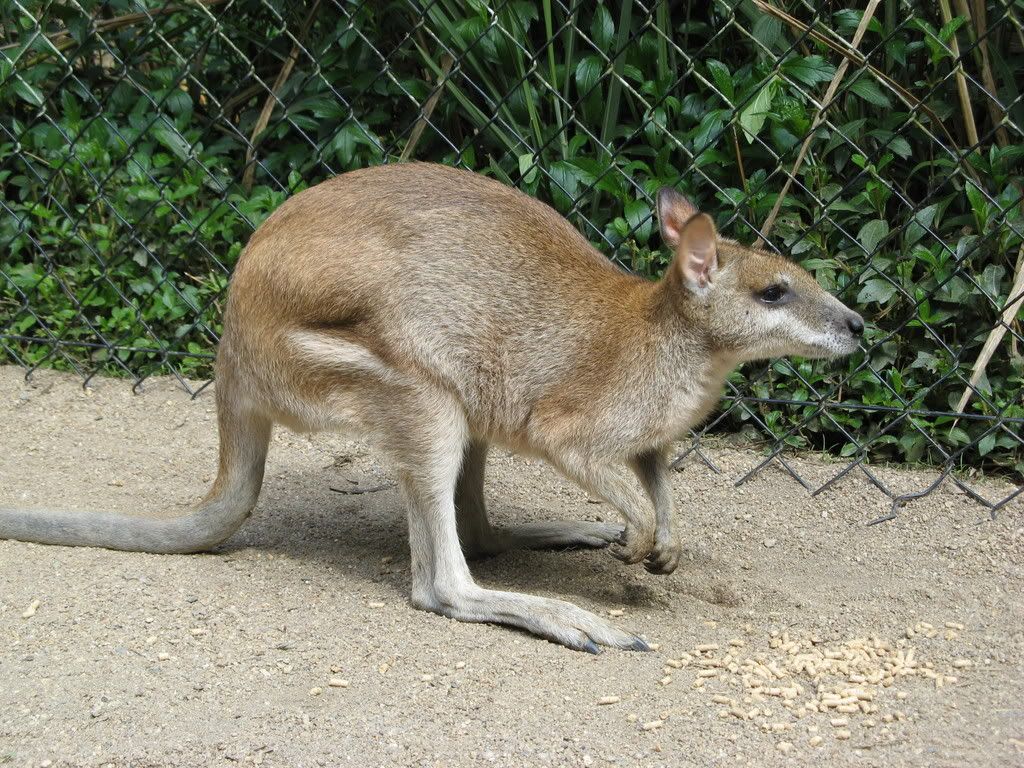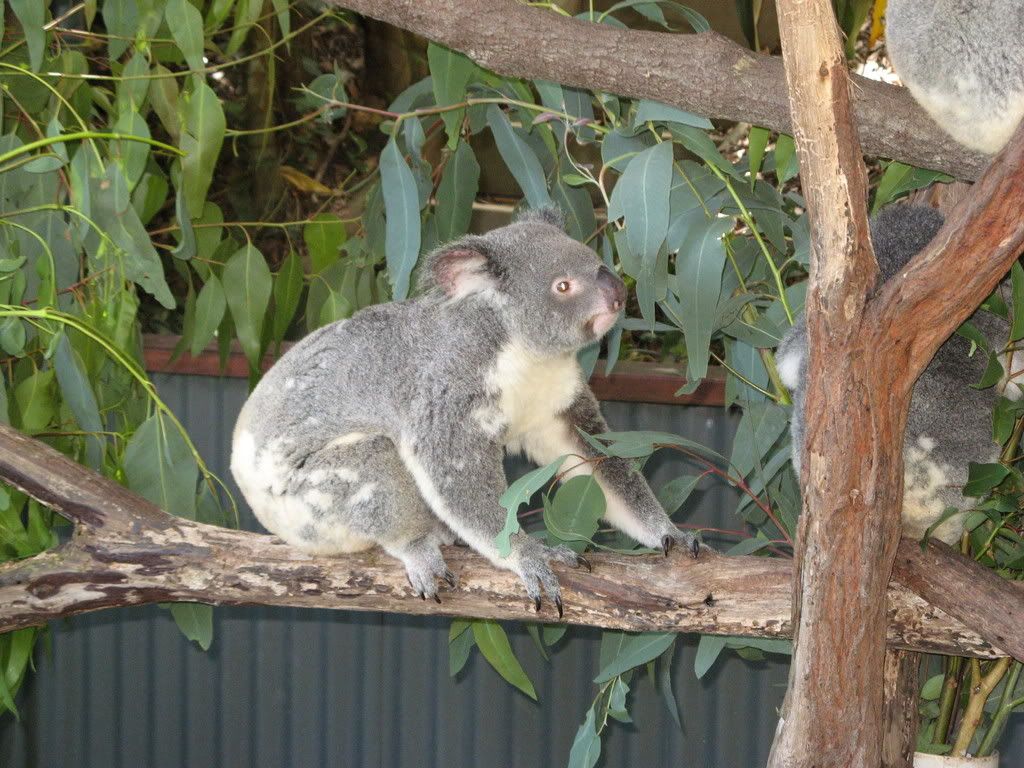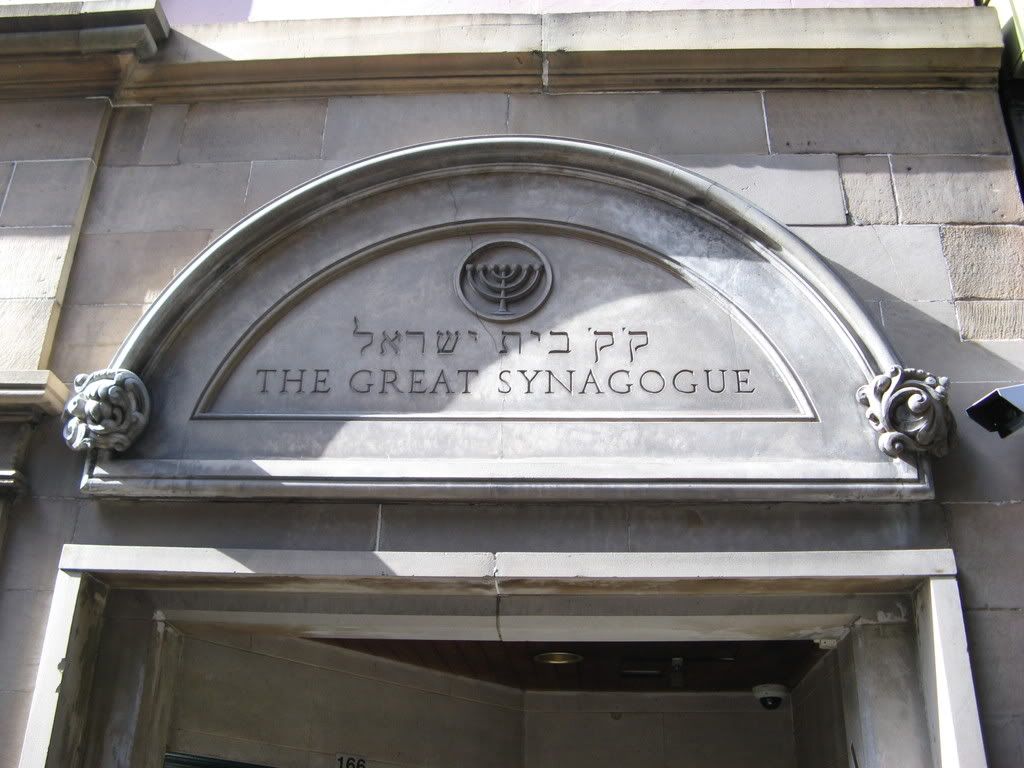 The next morning we woke up way too early to catch our flight back down to Sydney where we had a whirlwind day. We spent the afternoon at the fish market eating the freshest sushi ever (again), having coffee with our friend Rebecca at the El Alamein fountain (below), walking around downtown (past the Great Synagogue, at right) and seeing a contemporary take on Mozart's Don Giovanni at the Sydney Opera House. Check me out wearing a tie for the first time in months!! Pictures below.