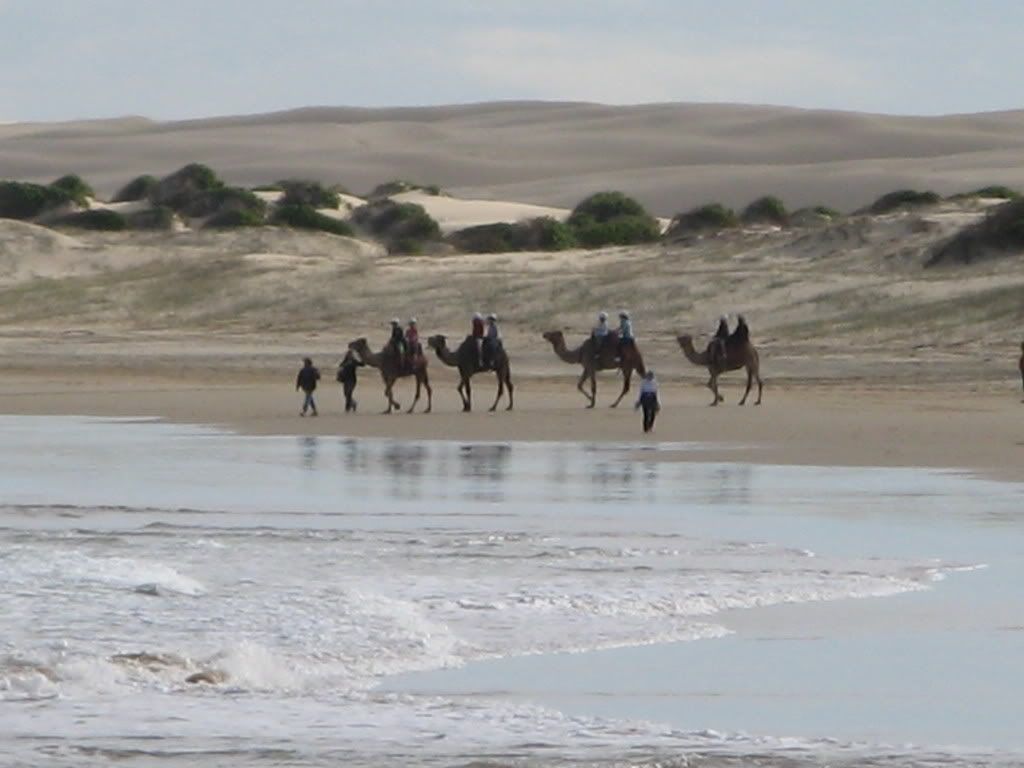 So for our last week in Australia we rented a car and drove north along the Pacific coast. Our first stop was Port Stephens where we took in some great scenery and caught our first glimpse of whales off the coast. But when we turned our gaze back to the coast we saw the most puzzling thing--a caravan of camels walking along the sand dune. We've seen a lot of weird animals, but this group was just way too out of place (remember, it's winter down here). We stayed in a great lodge/hostel in the woods (with a wild koala lounging in a tree) and managed to get in a nice round of mini-golf. I beat Deanna by 20 strokes, but we both got a hole-in-one.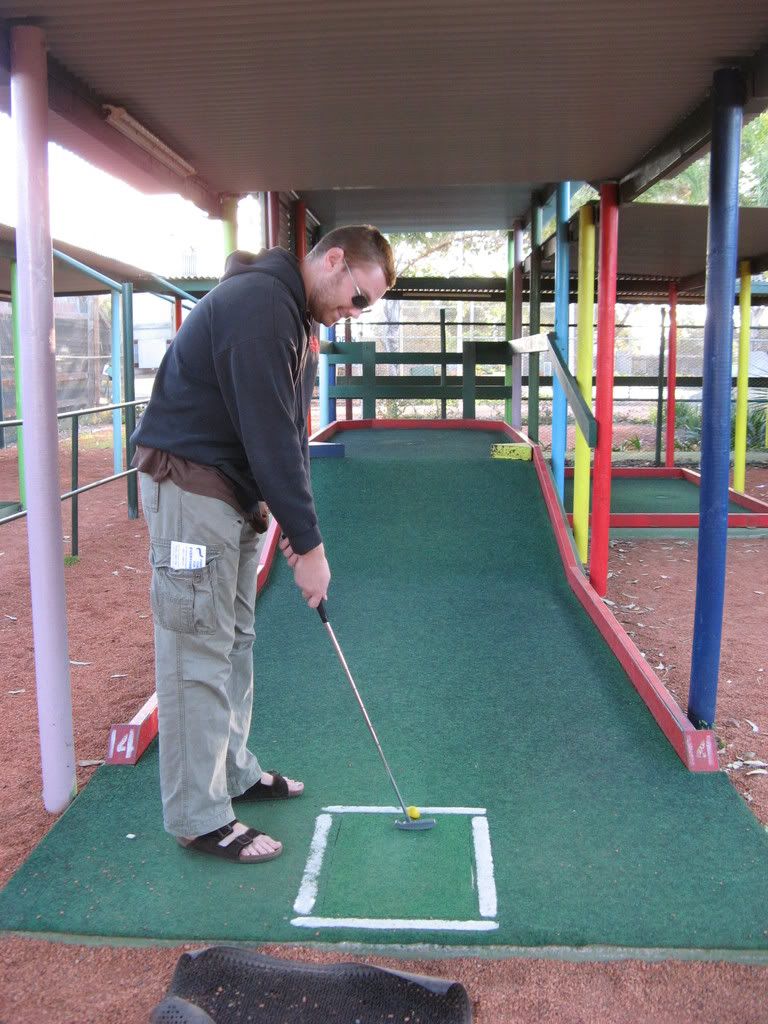 We got an early start the next morning and arrived at Hunter Valley with enough time to visit 3 wineries and the Hunter Valley Smelly Cheese Shop (mmmmm). Thanks to a graet promotion from my AmEx card, we got 50% off our swanky hotel right in the middle of the valley. We haven't stayed in a real, western-style hotel in months, so it was a real treat to have a hot tub, bath robes and a private balcony. On the left is our favorite winery, Tempus Two. Below left is a winery in the shape of an oak barrel and below right is Deanna posing at one of the prettier wineries (but unfortunately the wine didn't match the scenery).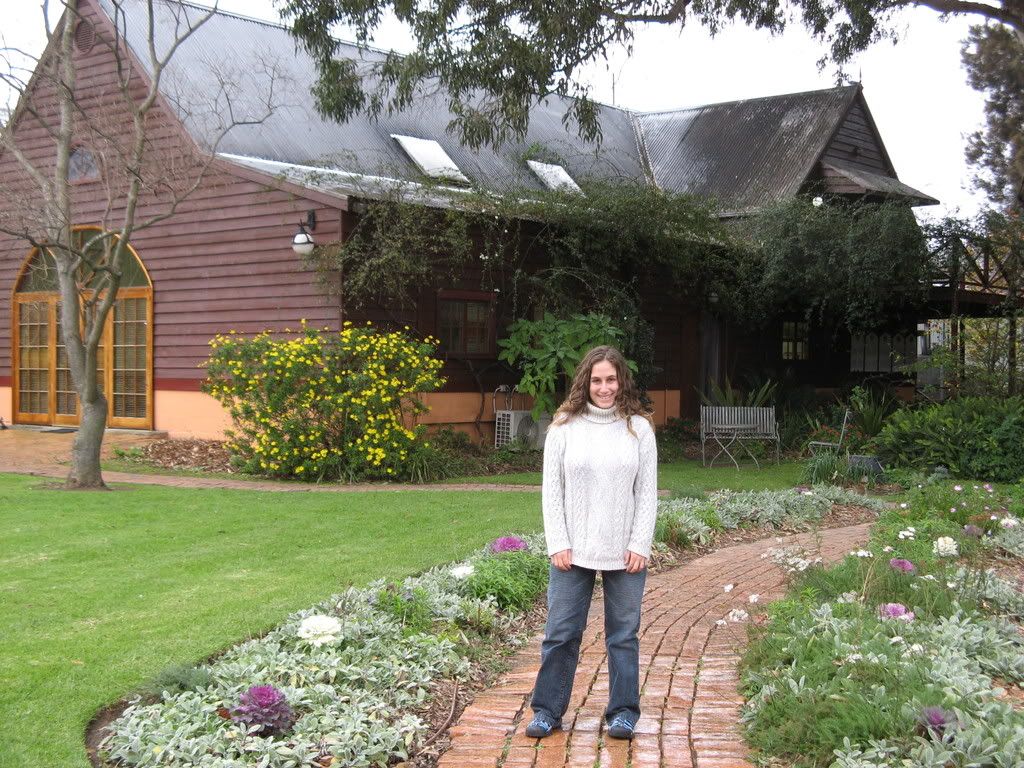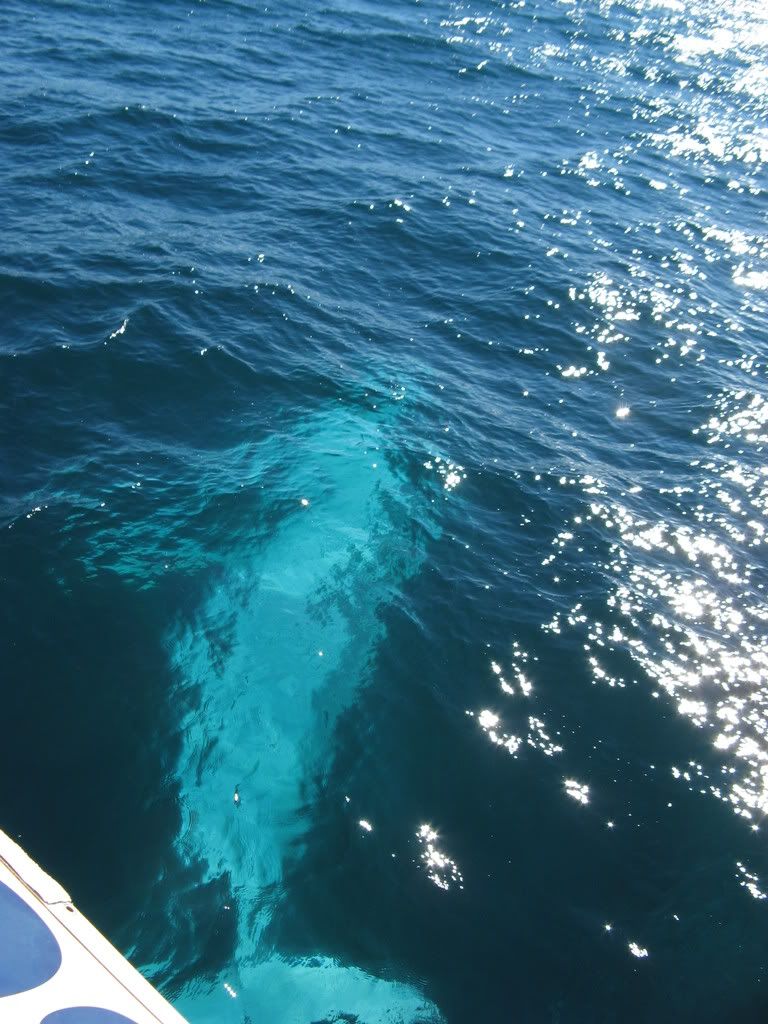 After 2 days in the valley, we drove up to Coffs Harbor to spend some time with our friends Graham and Fiona (below right, with Deanna), who we met on our tour of Ha Long Bay in Vietnam. They rolled out the red carpet with top notch hospitality. In between feasts fit for a king, we managed to go whale watching on a katamaran right off the coast. Two humpback whale calves took an interest to our boat and swam along us for about 90 minutes. It was incredible to see them so close (5 meters) and the water was so clear that we could even see their white bellies (at right). They kept hamming it up for us, swimming circles around and underneath our boat. Pictures and two videos below. Enjoy!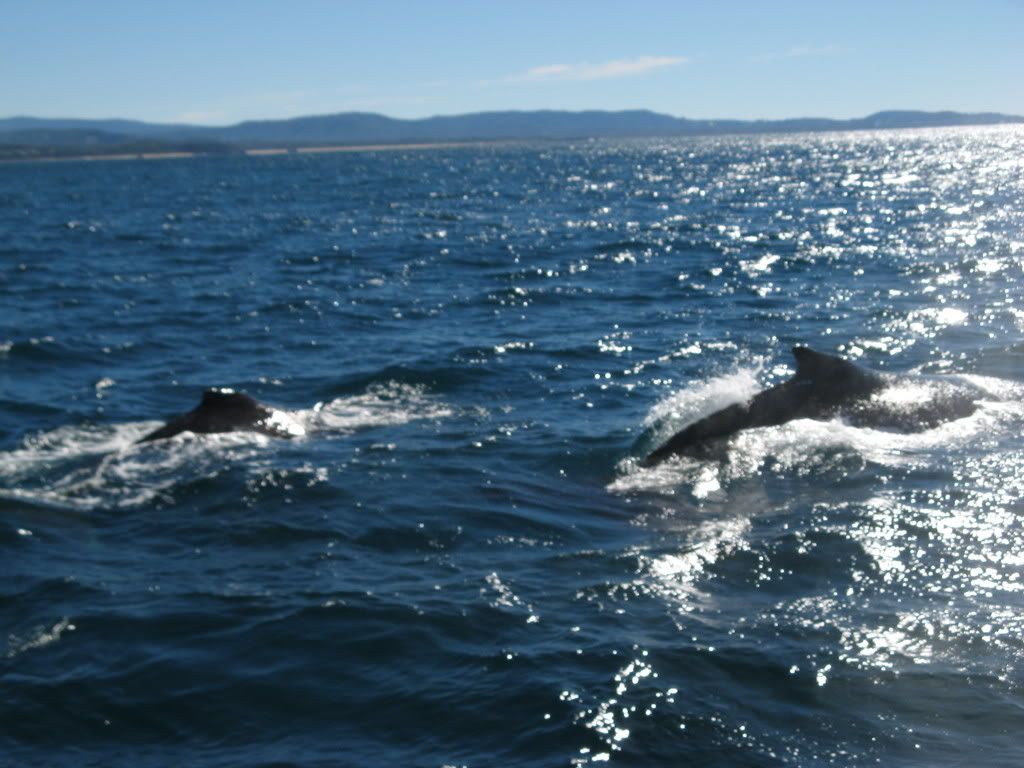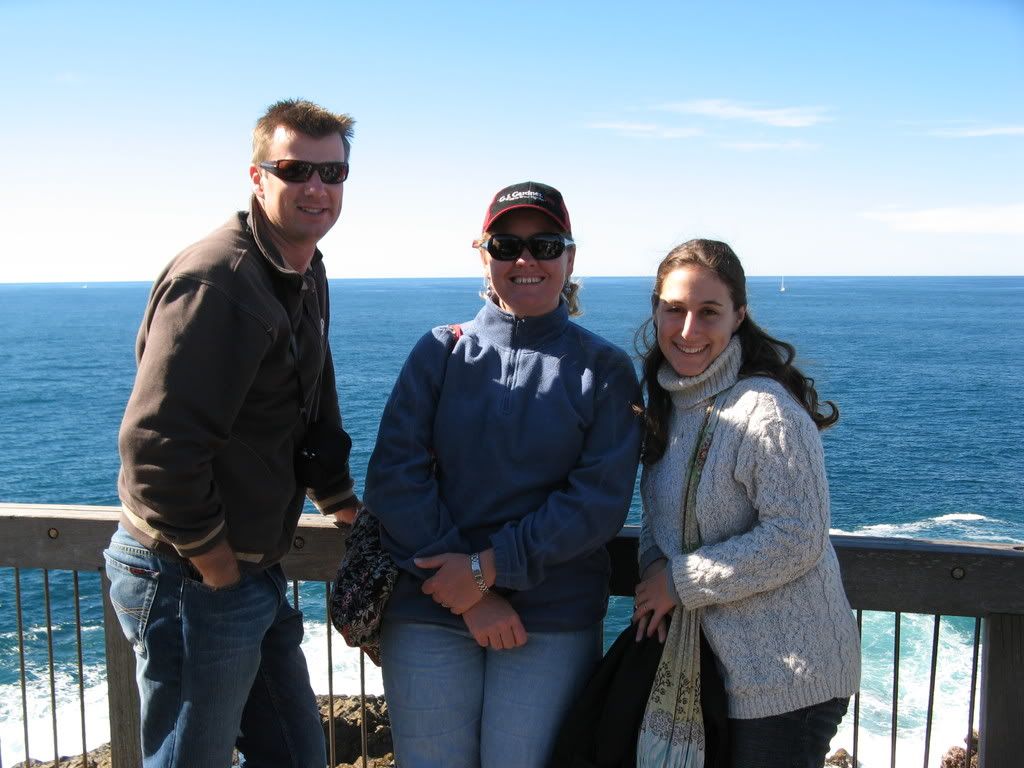 After whale watching, we did a small hike, saw the world's largest banana, walked past a golf course overrun with kangaroos and watched a perfect sunrise the next morning before heading back to Sydney. Pictures below.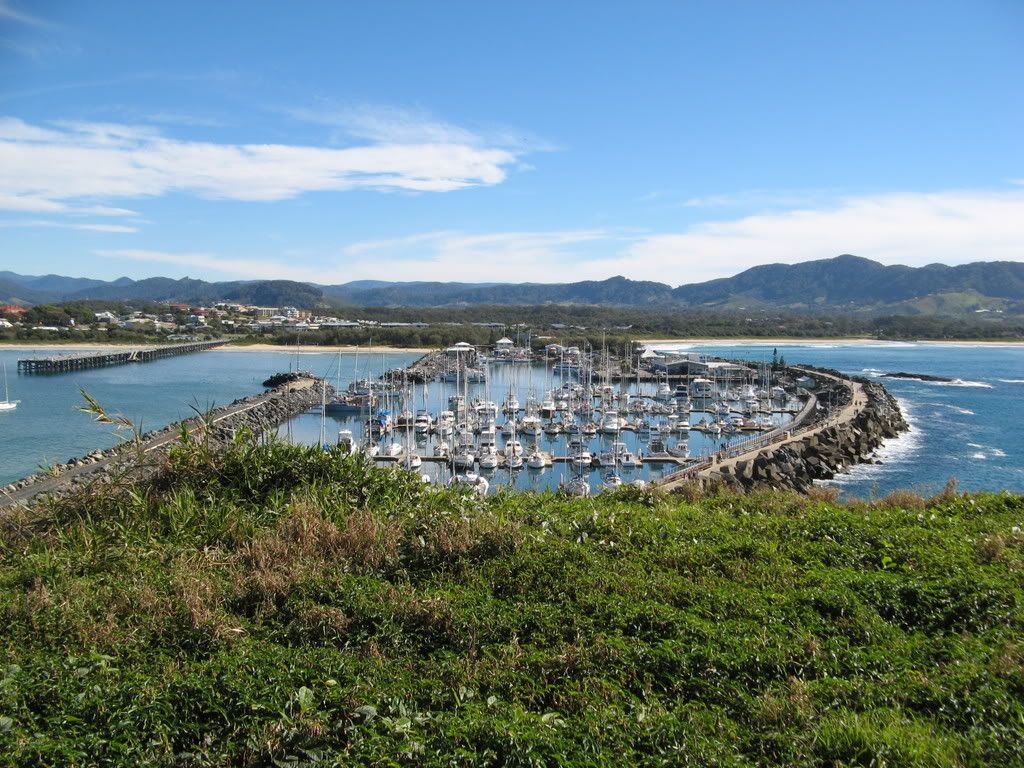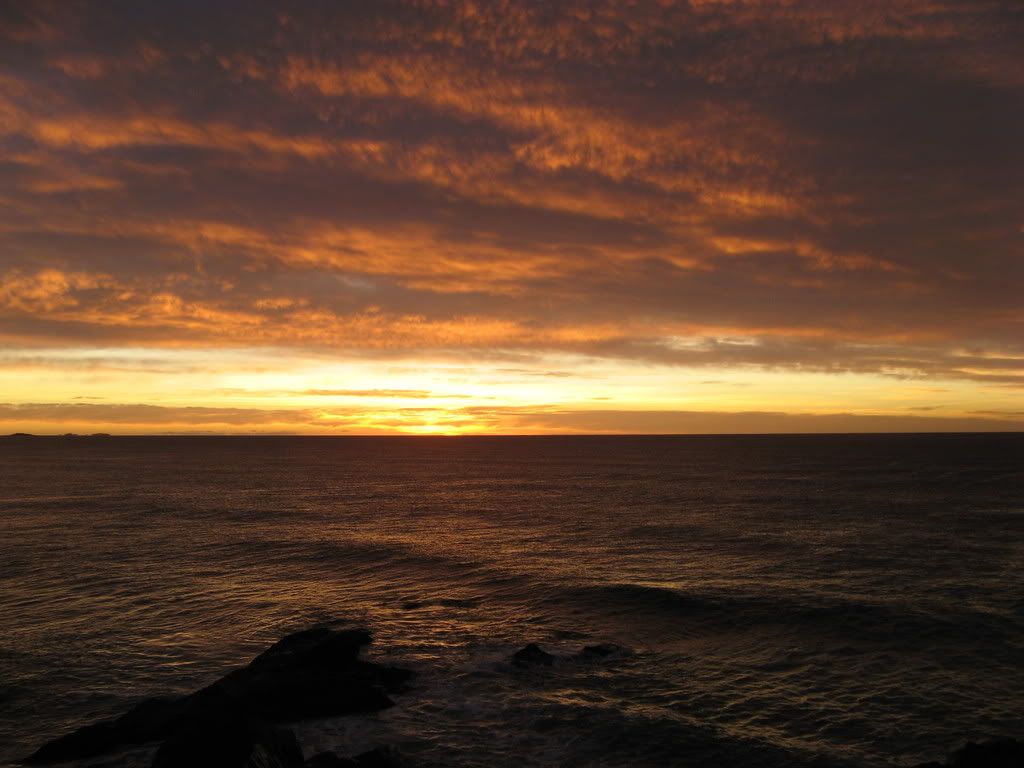 Halfway through the final drive, we had lunch in a rest stop, pictured at the left. Since we didn't make it to the real Ayer's Rock, we figured a quick visit to a fake replica would do the trick. We're now in New Zealand and have started a 2-week road trip on South Island. It's pretty chilly here, but the scenery is spectacular.