Now that we're engaged life has changed dramatically -- OK, actually not at all. We are just as happy as can be and really the only thing that has changed is that we are more north.
Below are some more elephant pictures that were too amazing not to put up.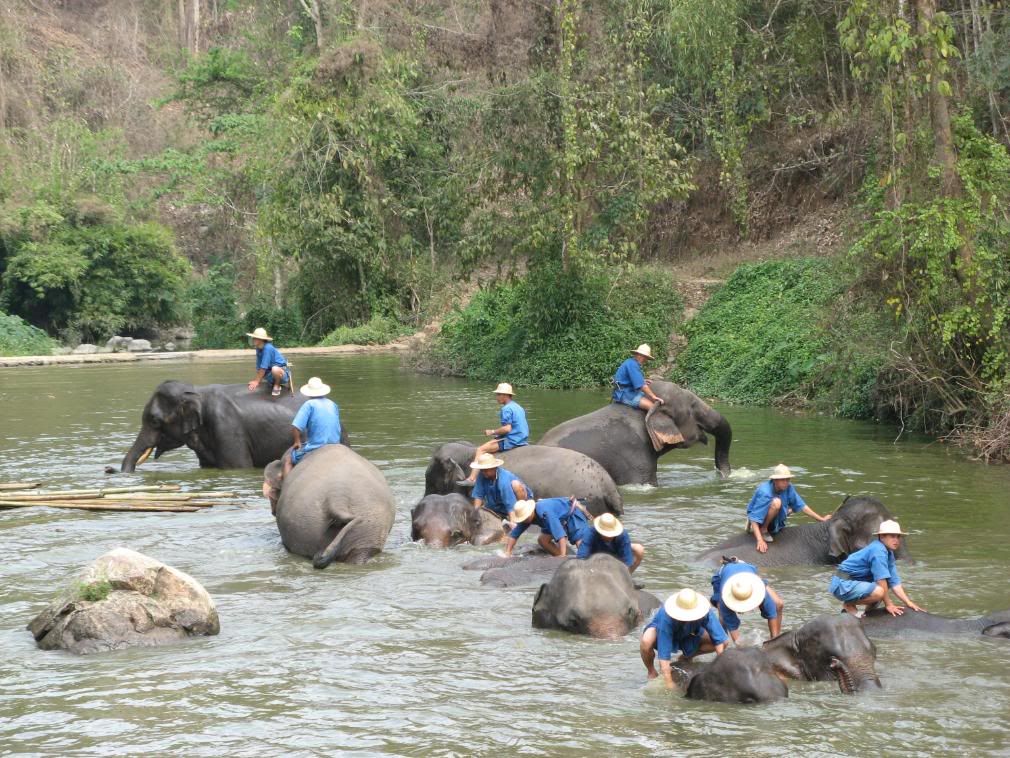 Elephants bathing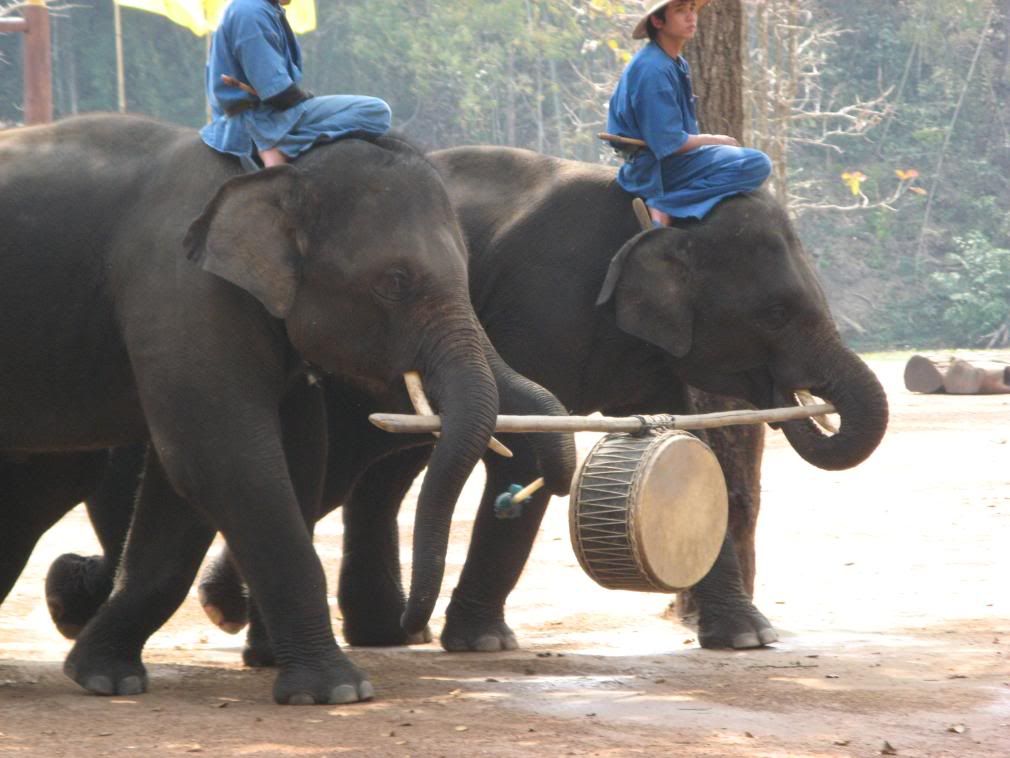 Elephants marching while banging on a drum (and some people can't even chew gum while walking!)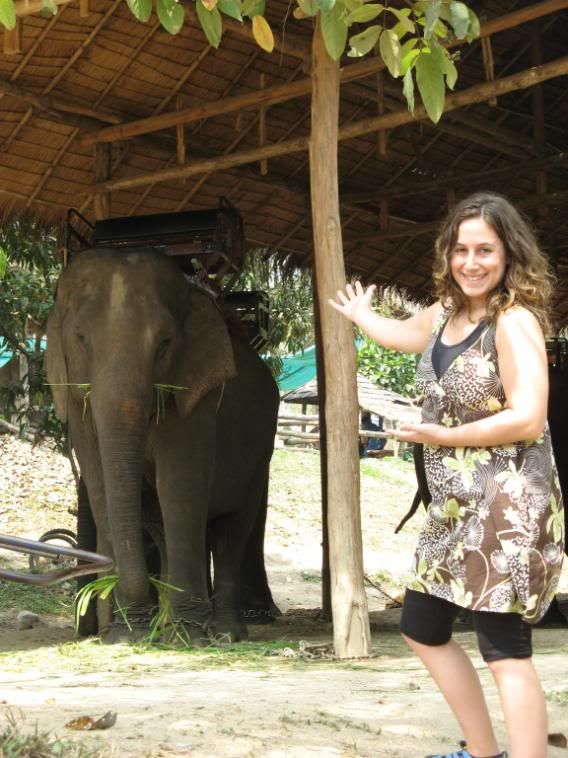 Ta Da! Me and an elephant
We've spent the last few days in the ancient city of Chiang Mai. It is a tourist-beaten place but it still retains its charm and provides us with easy access to things like cheap delicious food, great shopping, easy sightseeing, and Thai cooking schools taught in English.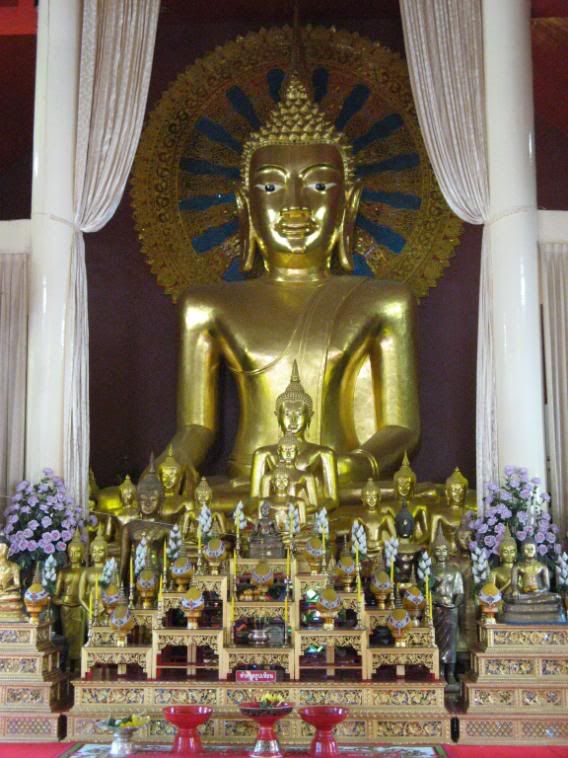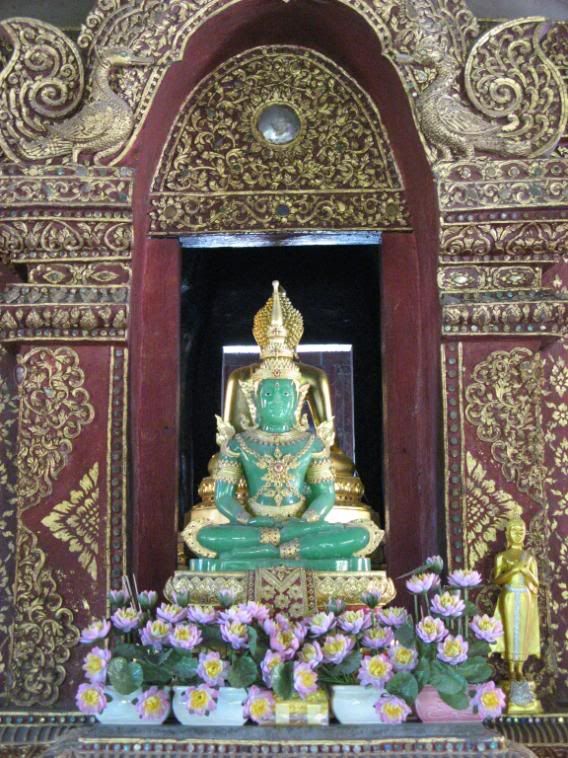 The temples here are adorned with Buddhas in different postures, signifying different times of Buddha's life.
Ahh...so pretty, so serene.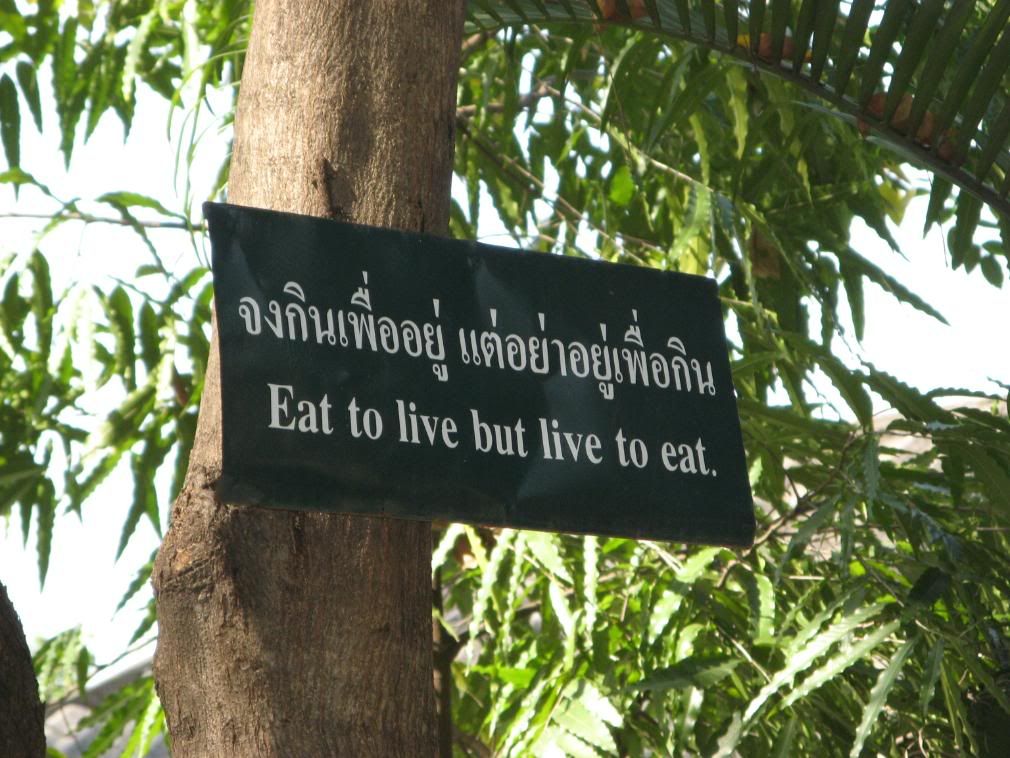 After spending our days in temples, we decided to follow a Buddhist proverb.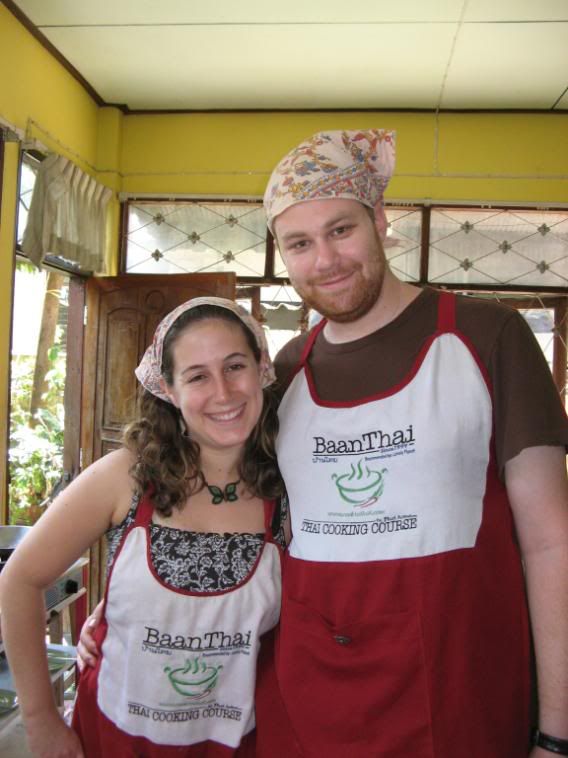 We enrolled in Baan Thai Cookery School for the day.
First we learned to shop for ingredients.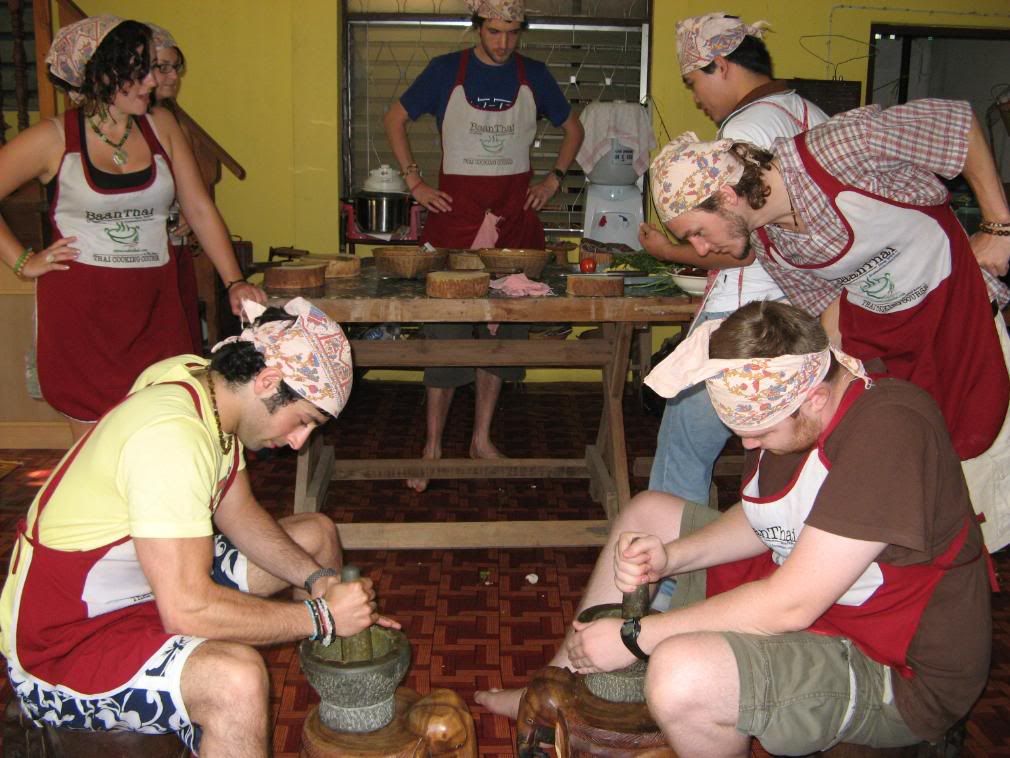 Then with classmates from England, Ireland, and Austria, we chopped, mashed, mixed, and cooked.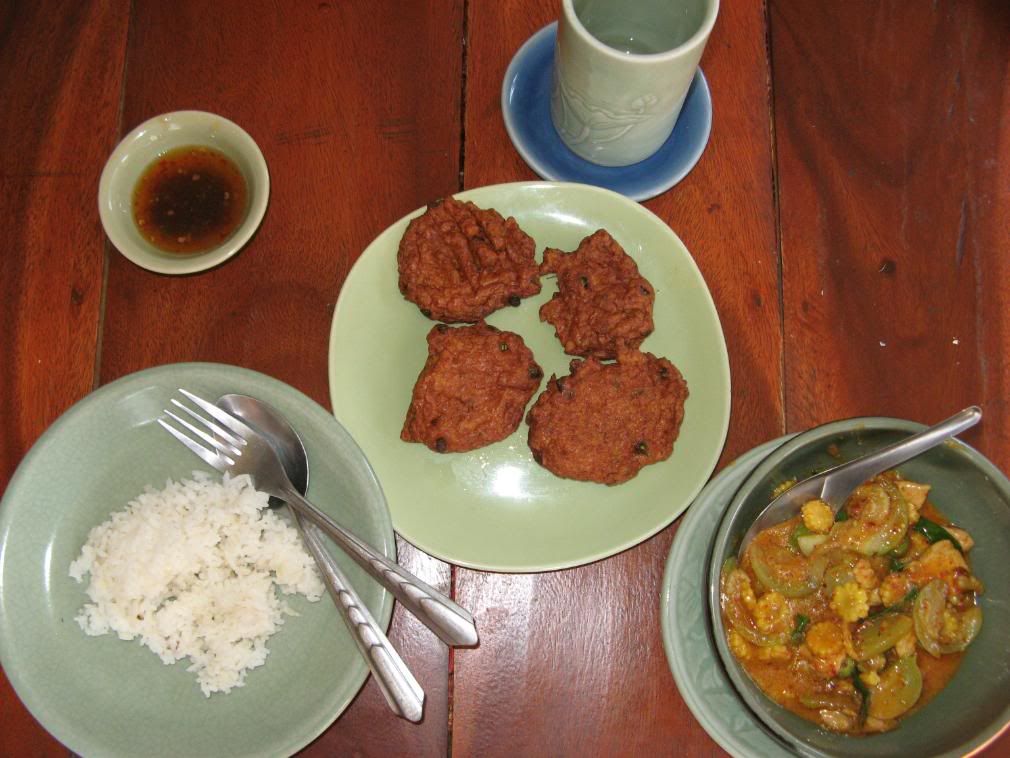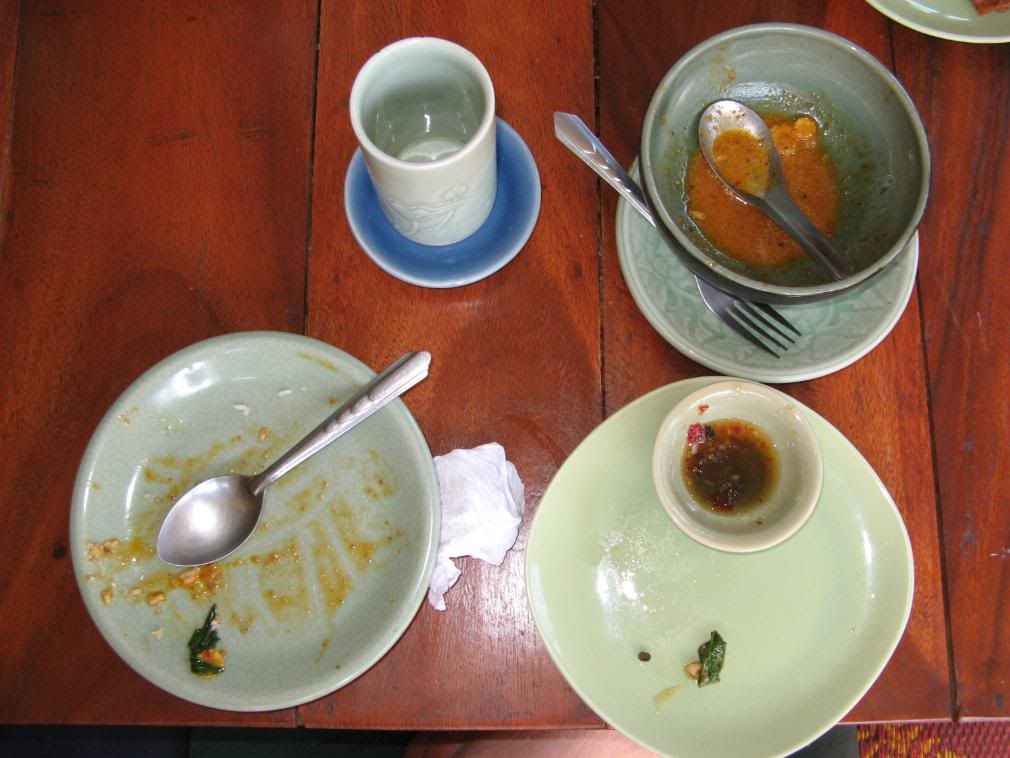 We cooked and cooked then ate and ate.
We learned to make five dishes but more importantly, learned the techniques to prepare most Thai dishes. We also learned the secret of Thai cooking, which is fish sauce, oyster sauce, and sugar (of course this can be altered for our veggie friends).
When we get home get ready for some yummy Thai dinner parties!
And just because she's adorable, here's the picture of the two-week old kitten that runs around our guest house. She's tiny, maybe 6 inches long...