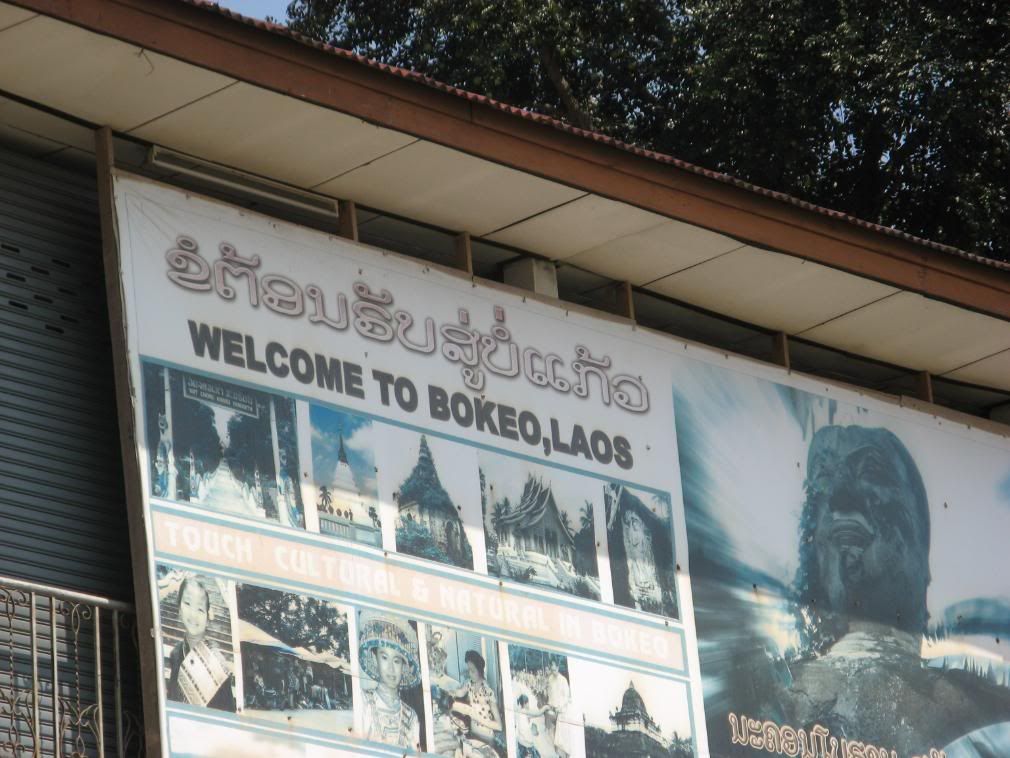 So last we checked in, we had hung around the Golden Triangle. From there, we took a ferry across the Mekong to cross into Laos. We spent the night in Huay Xai, a relatively worthless town which exists solely for the launching point for the 2-day Mekong slow boat. In the morning we bought some provisions (canned tuna and cold Beer Lao, which is by far the best local beer we've had so far) and got prime seats on the slow boat.
We were the first ones on the boat and things looked pretty good when the 11:00am departure time rolled around. Sure the wooden benches were uncomfortable, but at least we each had one to ourselves. Then at 11:07, a group of about 35 people showed up and we had to all scrunch together. Luckily, Deanna and I were up in the front and still kept our extra butt room. We sailed and salied and sailed (ok, well I guess technically we motored), watching the beautiful scenery laze by (Thailand on the right and Laos on the left).
After a few hours the novelty wore off but we made the best of it, hanging with Seth and Erin, a fun couple from Texas (he happens to be an accountant so he and Deanna had plenty to talk about), and Laura from SF. Just as the sun was setting, we pulled into a small town to crash for the night. It felt great to stretch the legs and not have to sit on hard, thin, wooden bench.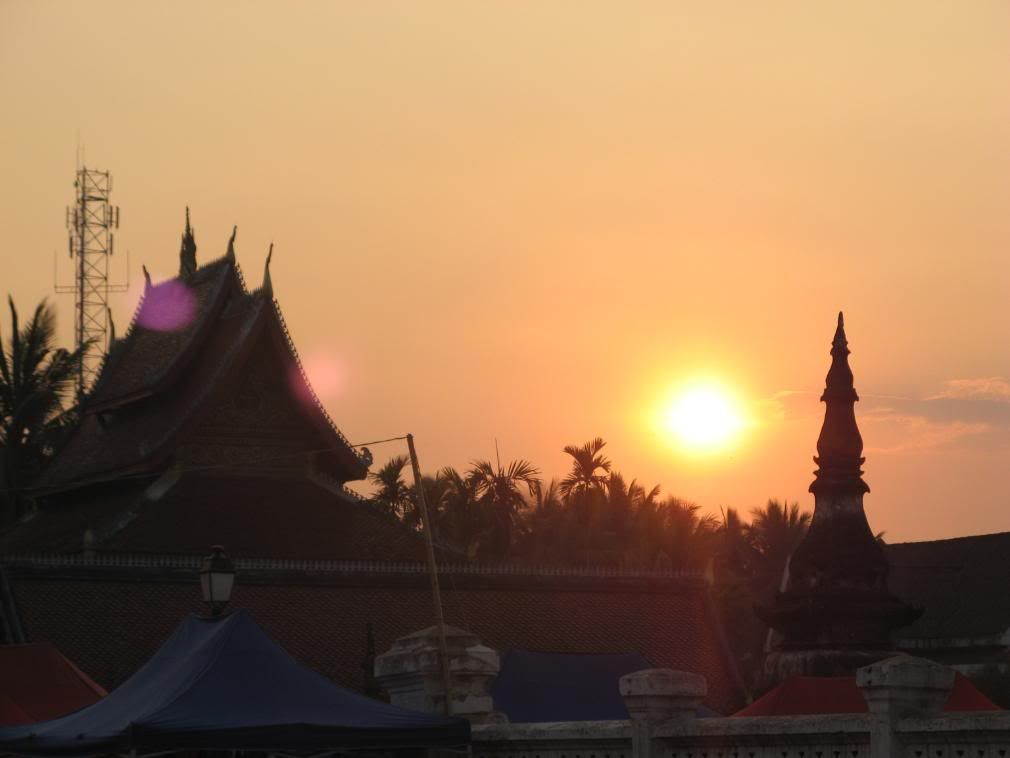 The next morning we got on the boat (a different, smaller boat) and were all SUPER packed in. No leg room, no butt room and no room for our bags. So it goes... note: if you're planning on doing this trip, either go north (far less popular, aka not crowded) or get 25 people together in Huay Xai and charter your own boat, with leather captain chairs and all the extra room you could hope for. After a few too many hours, we finally docked in Luang Prabang, our home for the next week, to watch the sun set.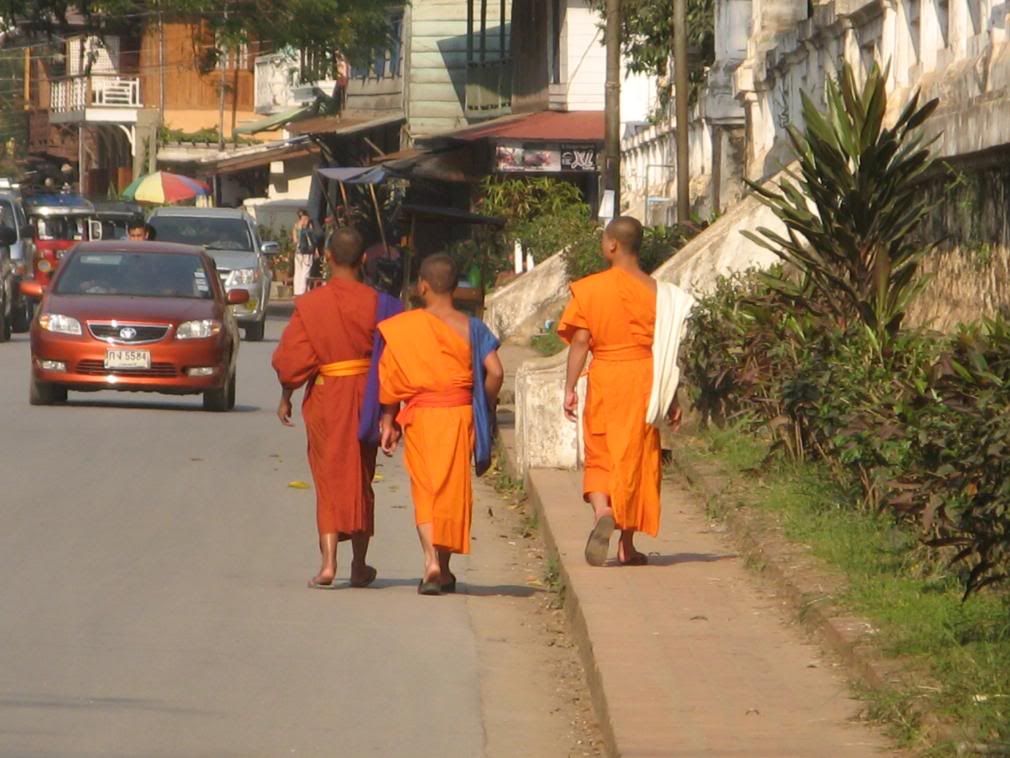 This French colonial town has everything a semi-weary traveler could want--beatiful scenery, two rivers, friendly people, great restaurants, chill bars and did I mention great restaurants? It reminded us a bit of Cusco in the sense that LPG has a friendly and inviting vibe. It has a good balance between the locals pandering to tourists and doing their own thing, so we never really felt as intrusive as we do now (in Vangvieng, which really only exists so backpackers can get drunk at bars showing reruns of Friends and Family Guy all day and night).
We spent hours just strolling around town, winding through alleys and enjoying life. Here are some pictures from around town (mostly flowers, with one pic of sausages drying in the sun). The one of the white flowers is not upside-down; that's how they grow.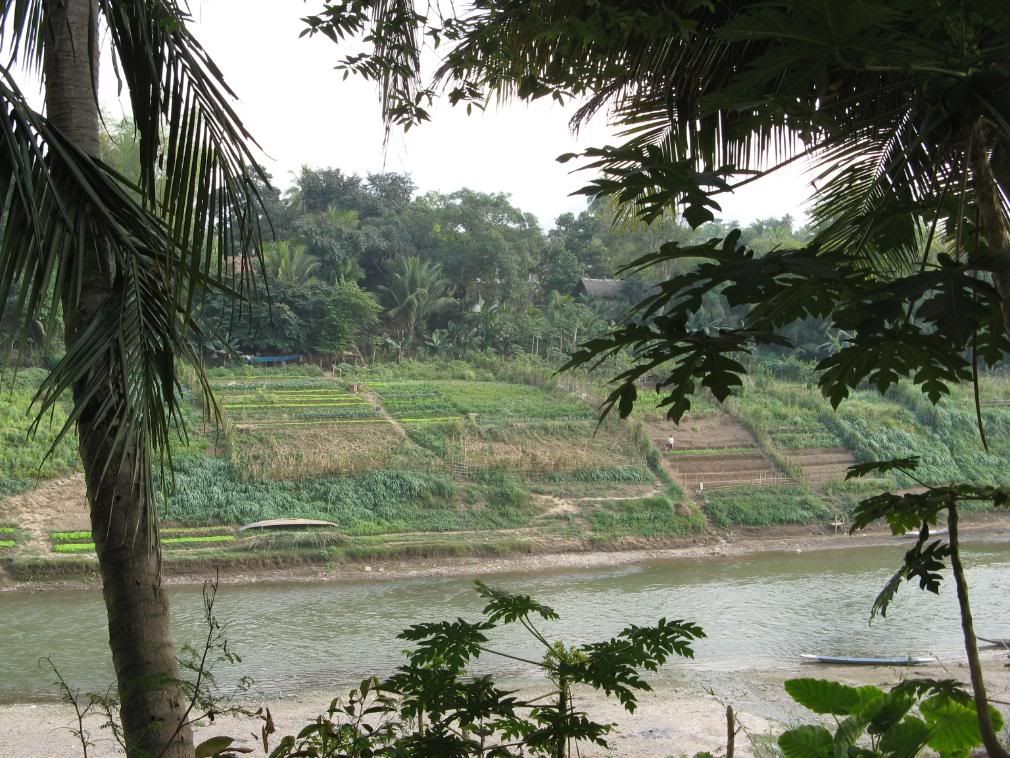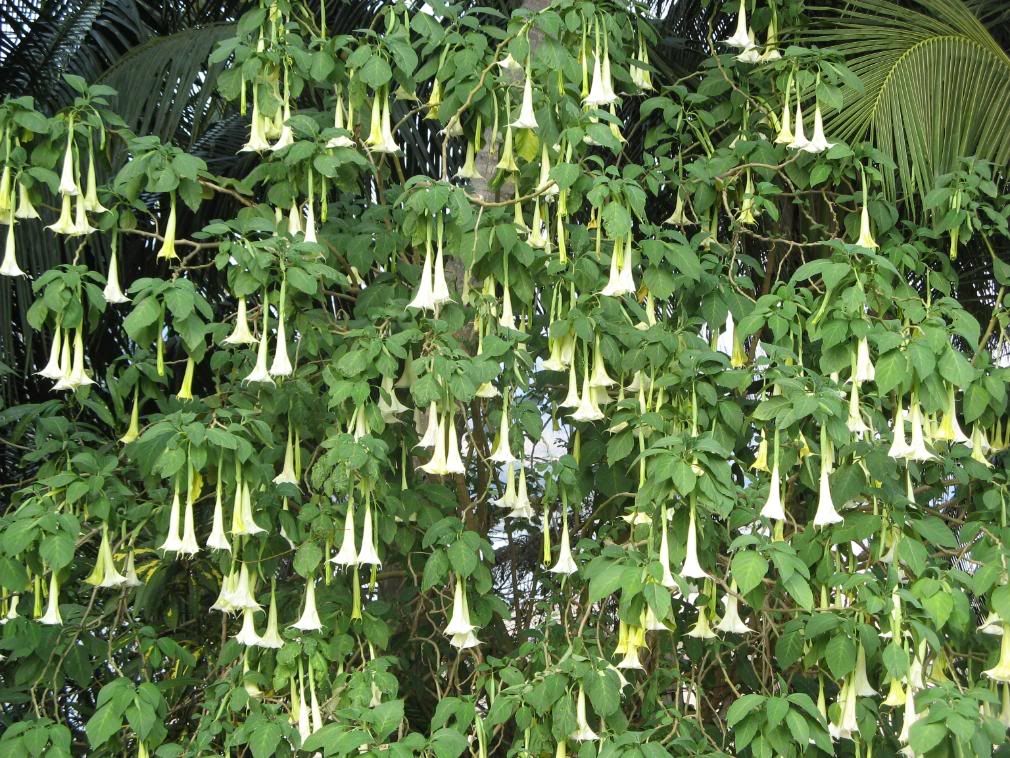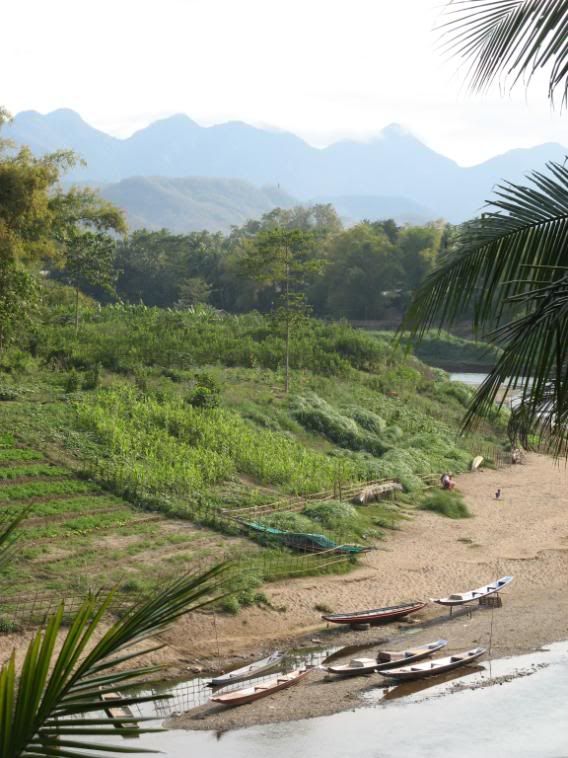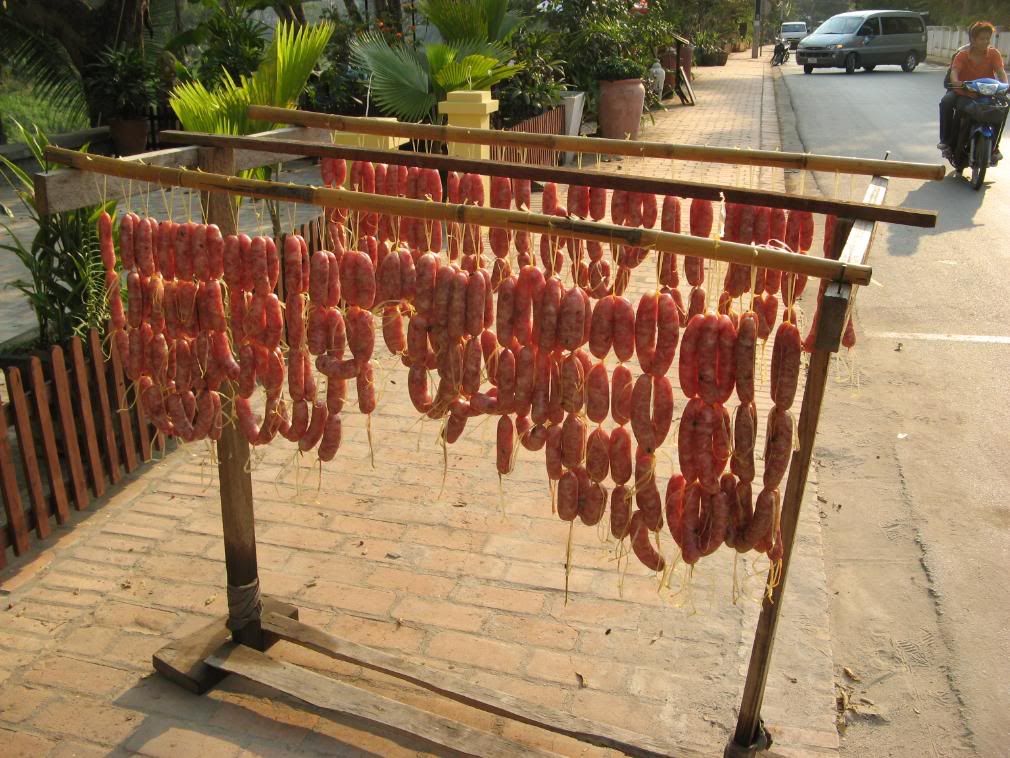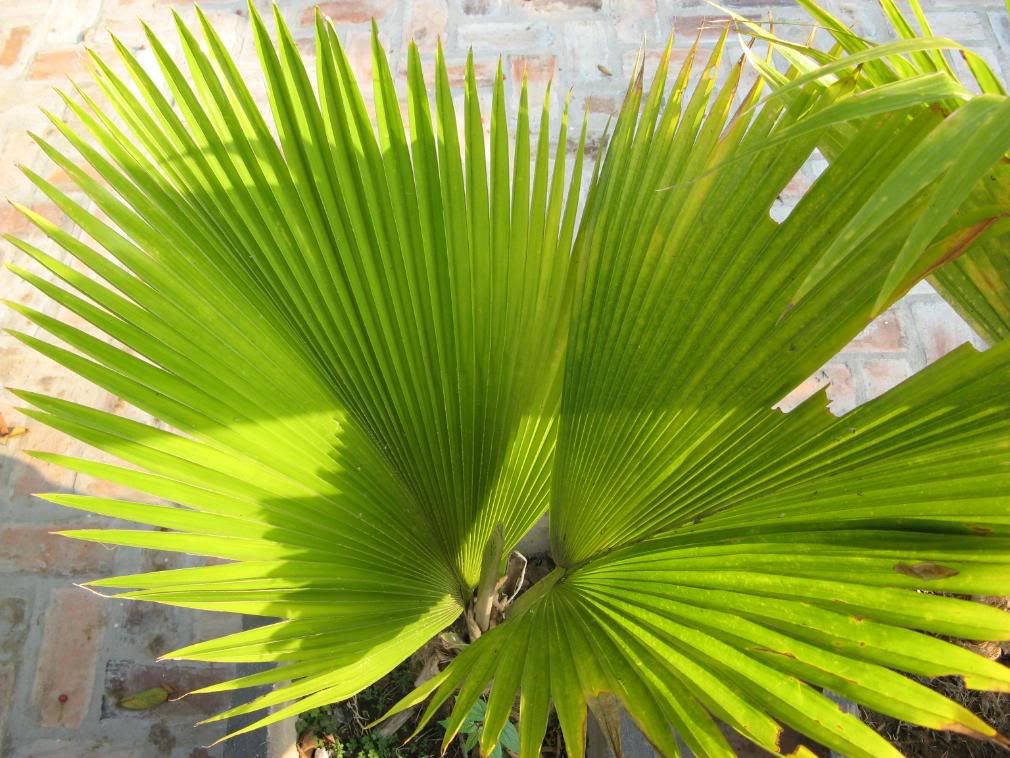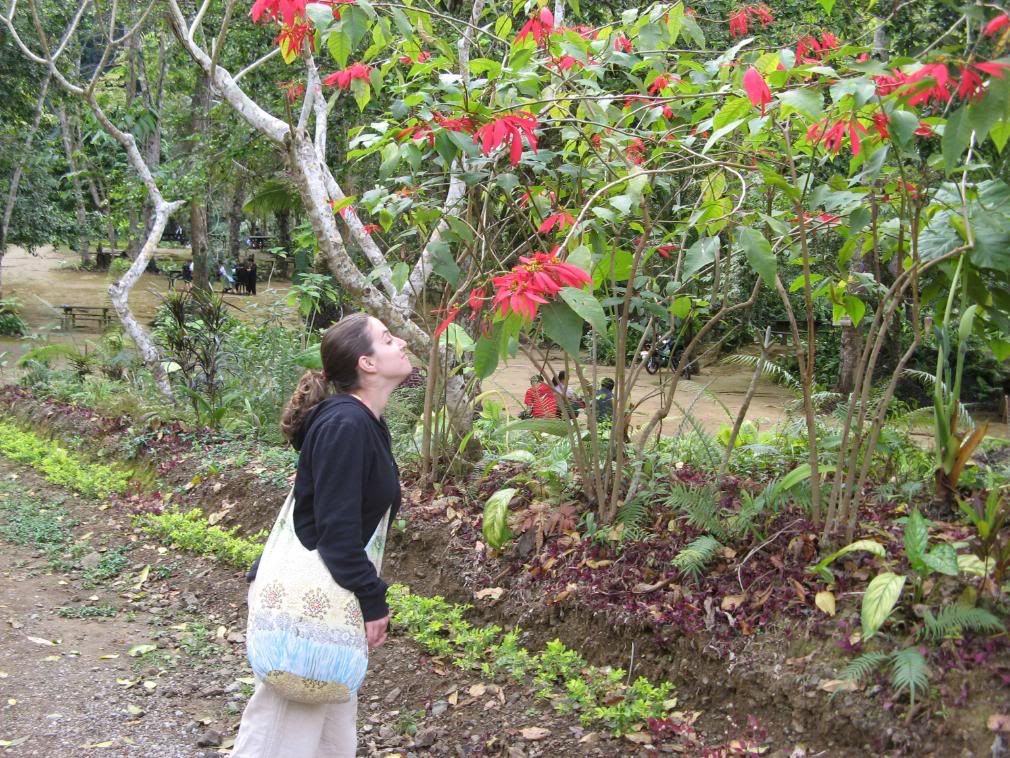 We had a great French dinner at the best restaurant in Laos (not saying much, mind you), where we met Rebecca, a sweet and friendly Aussie whom we'd love to meet up with if/when we get down to Oz. We spent our last day in town at the waterfalls 25km south, seeing bears, turquoise water and lazing around. See below.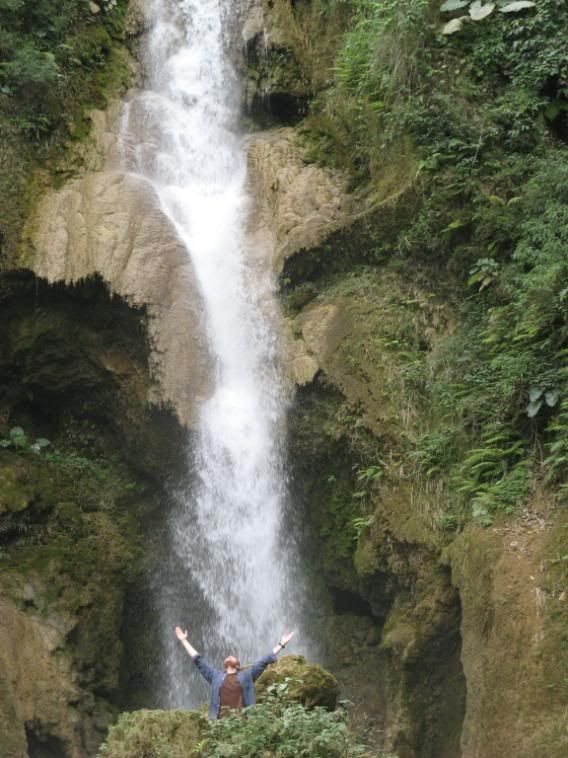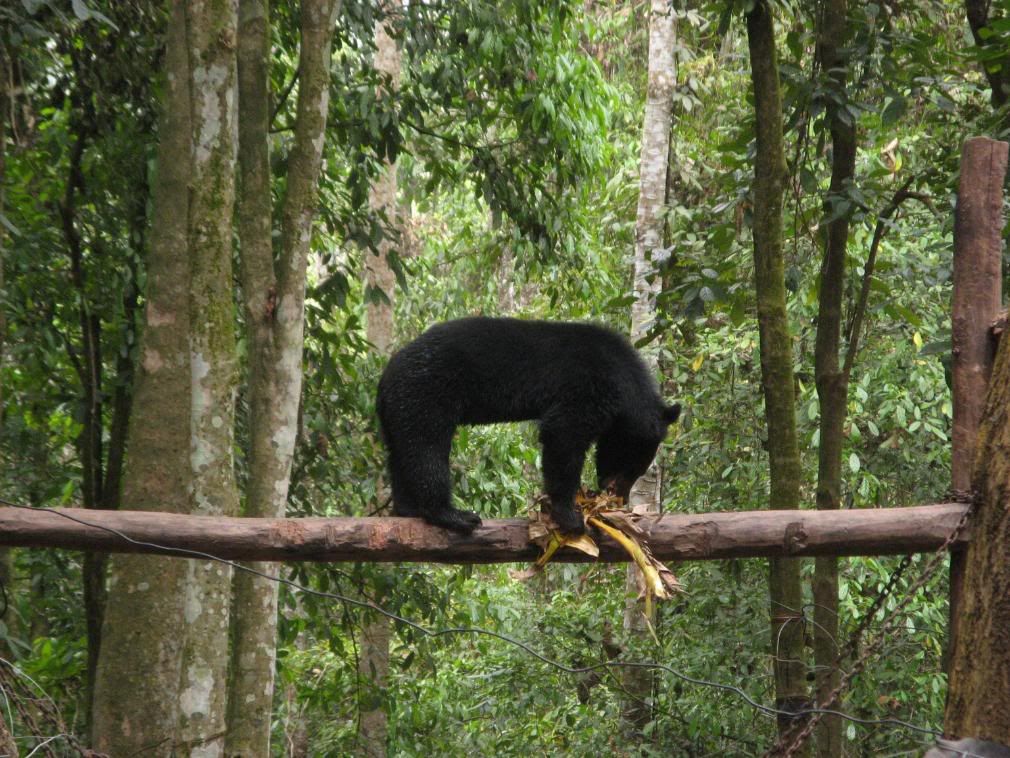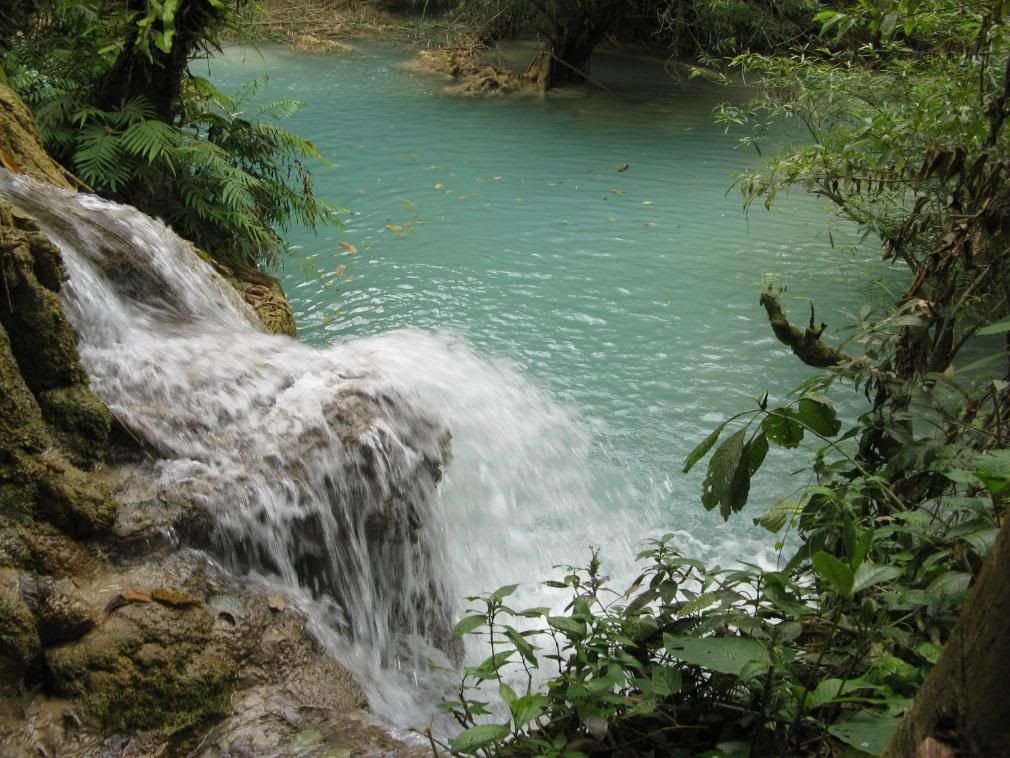 Tomorrow we tube down the river and the next day we beeline for the border back into Thailand, straight to the beach. We should be in Ko Chang with enough time to unwind for a few days before crossing into Cambodia to meet Rachel who is coming in for 10 days.