We spent a good 5 days in the small town of Hoi An, on the Thu Bon river. This quaint, picturesque town has the best examples of Vietnamese architecture still standing. The old historic center is full of beautiful two-story yellow brick buildings with wooden balconies. It felt a bit like the French Quarter in New Orleans, without the smell of all sorts of bodily fluids, trash everywhere, drunken idoicy, etc.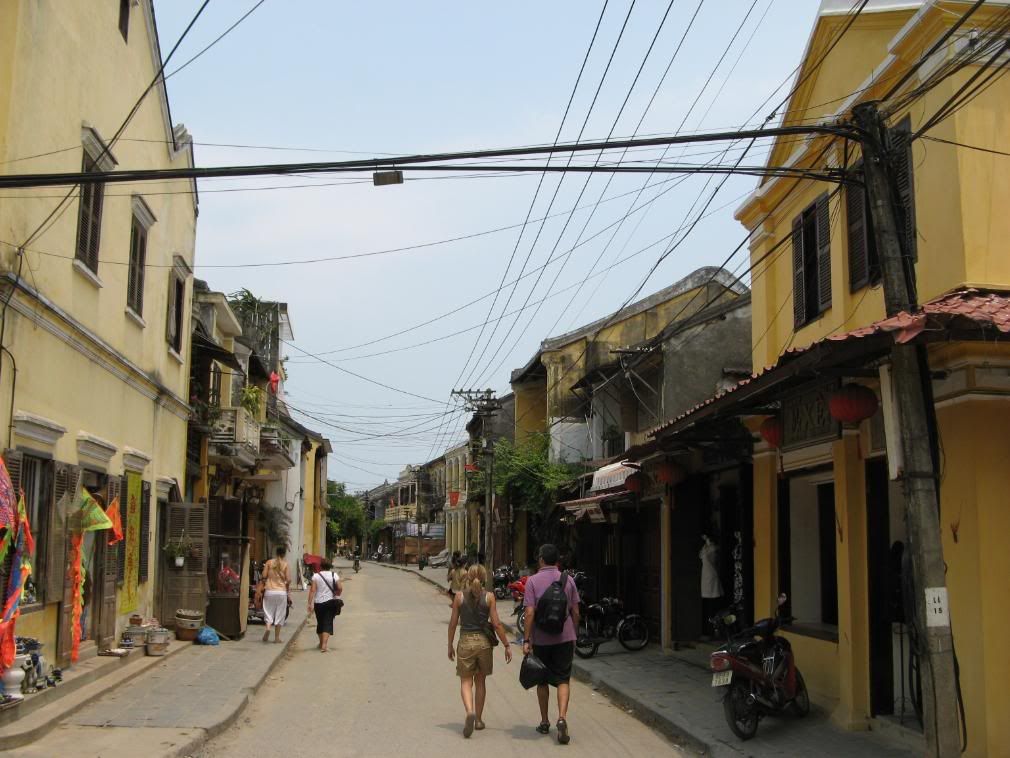 Most of our time was spent strolling the streets (right), winding through hidden alleys, staring at the beautiful Japanese covered bridge (below right), enjoying the beauty of the town lit up at night (below left) and lots of shopping (more on that later).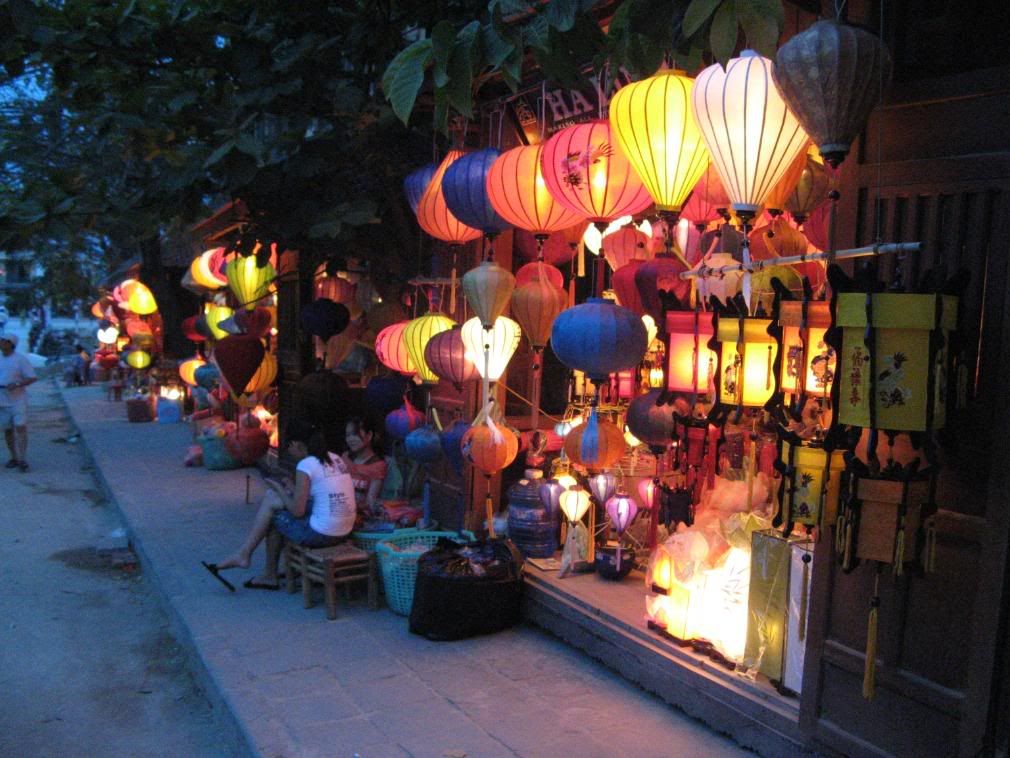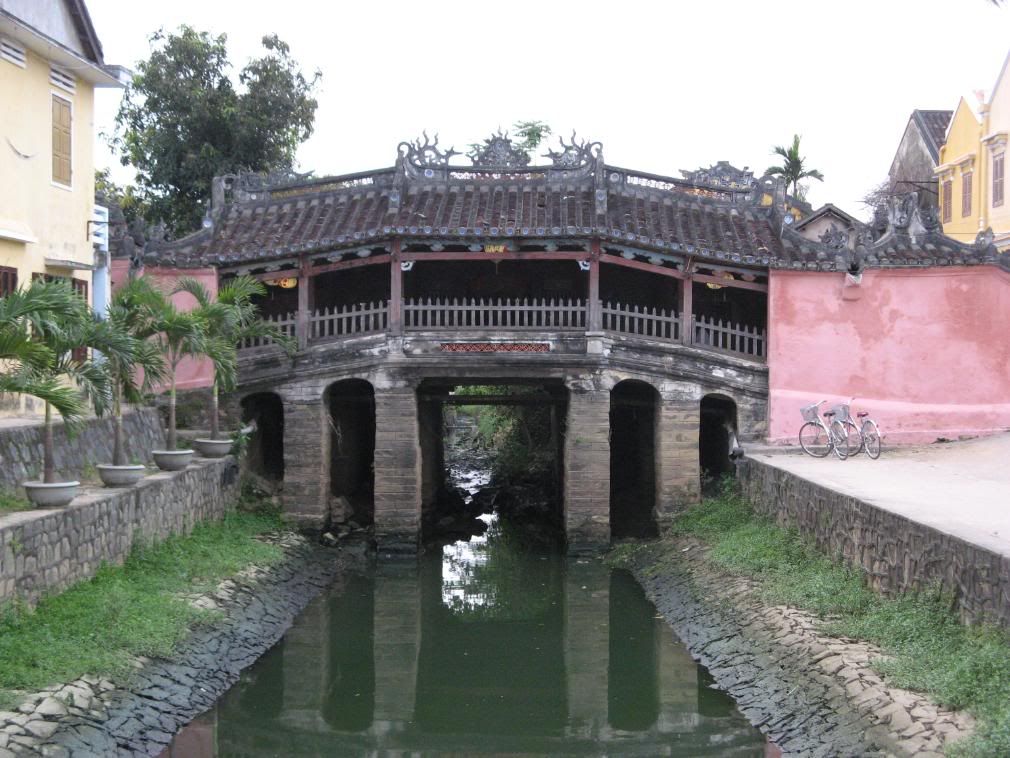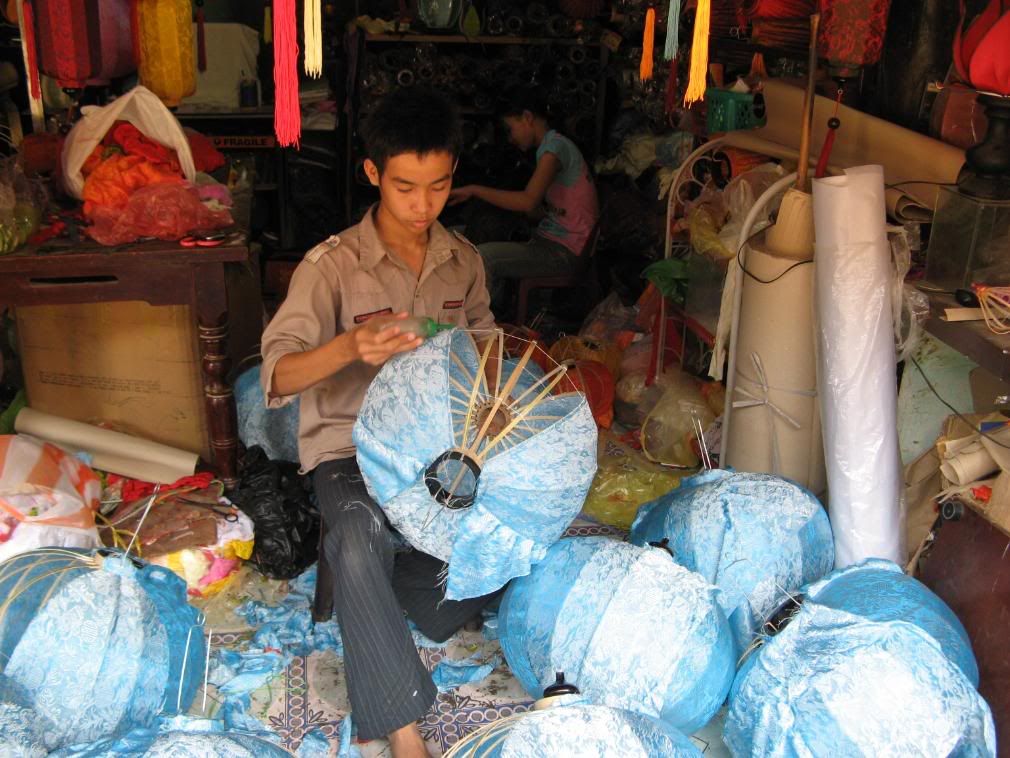 This town is famous for its artisans, painters, tailors and even lantern makers (right--getting ready for the full moon lantern festival, which we missed). It was very hard to prevent ourselves from buying up the whole town (read: Deanna getting loads of clothes handmade to her exact measurements). All the crafts and paintings were gorgeous, so it took us 4 days to decide on one painting to buy. Below on the left is our painter standing next to two smaller versions of the one we bought (which has three women and was already packed up in a tube when we took this shot). On the right is Deanna and her tailor in her brand new suit--not pictured are the two pairs of pants, the shorts, the winter coat, the high heels and the leather boots she also got made (for a grand total of $200)
One highlight of our time in Hoi An (and our SE Asian experience so far) was a windy afternoon spent flying a kite. We had no idea that we would get such an amazing response from the local kids when we brought a kite to the riverside. Luckily for Charlie Brown with the red beard, there was an older man who helped us get the kite flying while Deanna held his beer (the old man's--sadly Aaron did not have one). Enjoy the pictures below.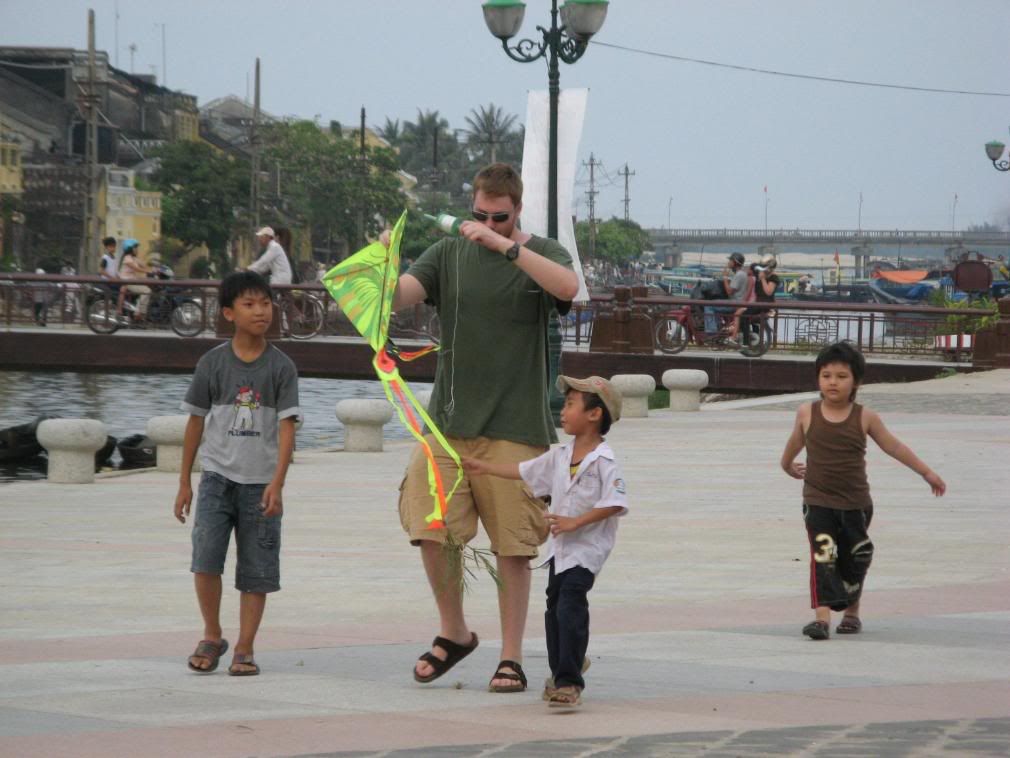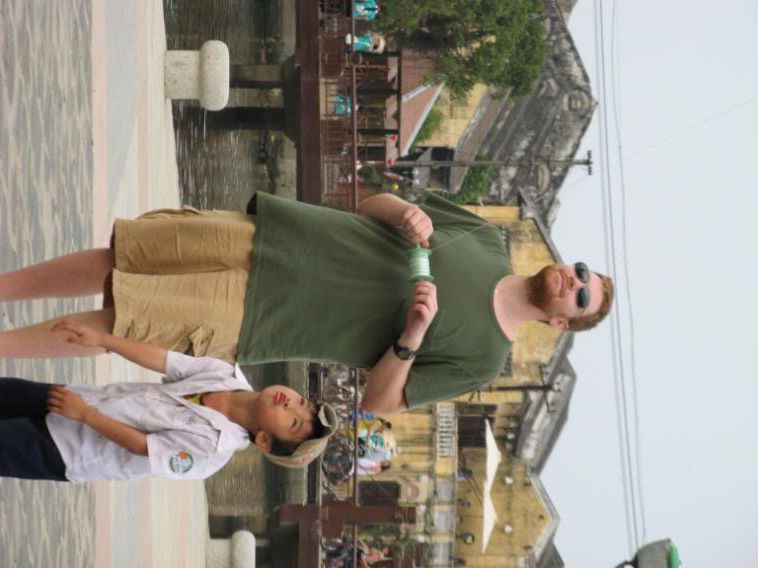 Enjoy this video of us all playing together. Afterwards, I gave the kite to the littlest one to keep, which produced the most memorable smile.
We also took a day trip to the ancient ruins at My Son. This small jungle complex reminded us of
the Jesuit mission we visited in southern Paraguay
. Actually, it looked the exact same. Below are two pictures so you get the idea.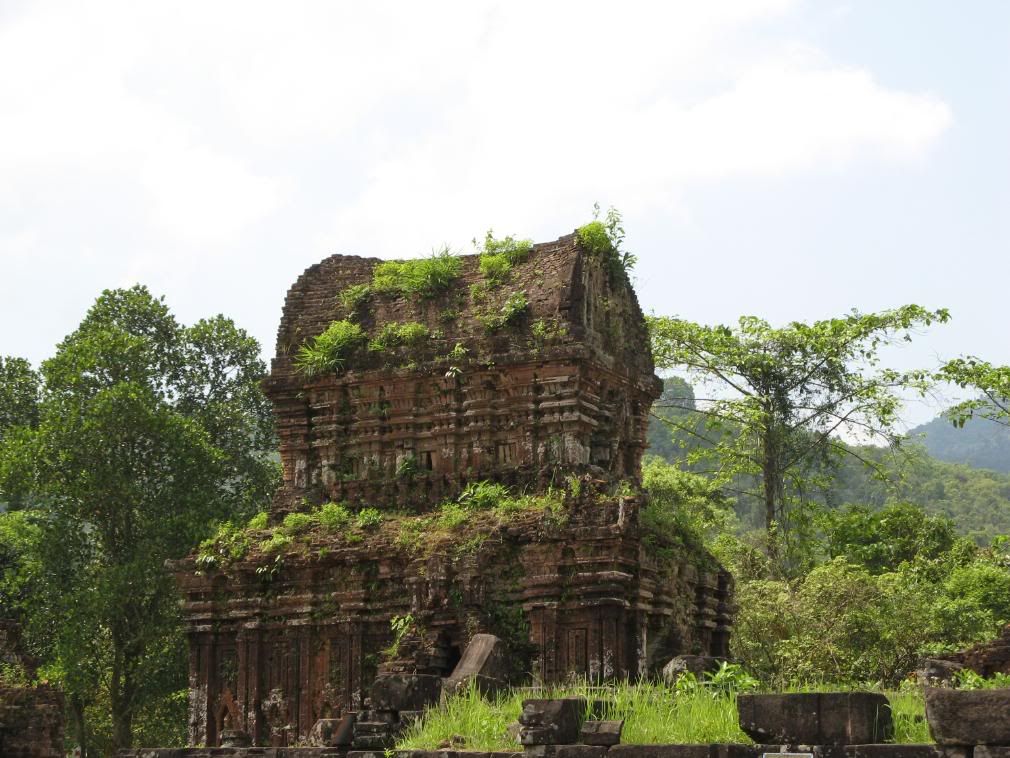 Now we're in Hanoi with only 6 more days left in Vietnam. At the end of the month we fly back to Bangkok to start working our way south through the Thai beaches.