"Don't disturb me, I watch a movie on the beach." Have truer words ever been spoken? Here in Gili Trawangan there are two fine establishments that have DVD-watching bungalows located ON the beach. With over 500 titles to choose from, including brand new releases (thanks to prolific video pirating in Asia), we've probably watched 15 movies so far here. Some of our top picks have been: You Do Not Mess With the Zohan, Walk Hard, 21, National Treasure 2, Blood Diamond, Babel, Lucky Number Sleven and today we're having a Harry Potter marathon (guess whose choice that was?). Man, life is tough. Pictures below of the bungalow and also the beach.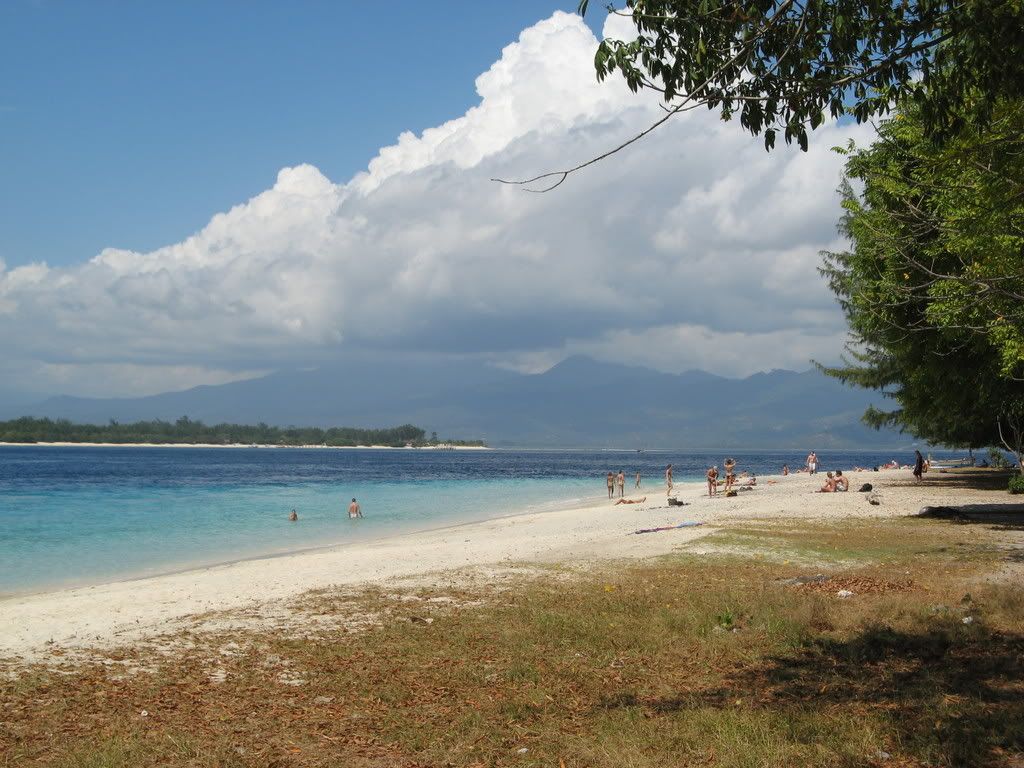 Other than watching movies, we've done copious amounts of crossword puzzles, two fantastic scuba dives (we even saw a 6' reef shark), caught up to April in our New Yorkers (thanks, Mom, for the care package!), walked around the island for sunsets and have had incredibly cheap and fresh sushi feasts in the sand almost every night. So yes, life is beautiful. It's pretty hard to drag ourselves away from this paradise island, but Australia beckons.
Speaking of my mom, she just finished her second book, titled "The Keys to Senior Housing: A Guide to Two Generations." So if you know any publishers or literary agents, please let me know.
Time to go soak up some more rays. We'll check back in once we get to Australia. Happy summer, everyone!